Lecture: Art, Culture, and Resonance in the Jesuit Mission in Asia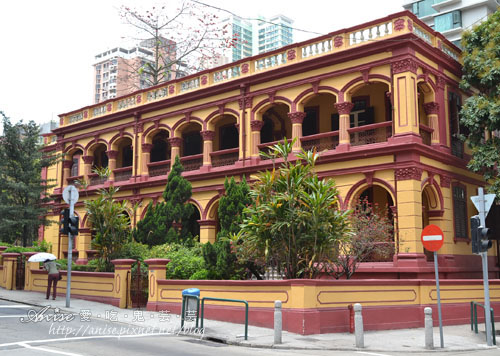 event
Lecture: Art, Culture, and Resonance in the Jesuit Mission in Asia
Lecture: Art, Culture, and Resonance in the Jesuit Mission in Asia on 29th November 2016.
---
---
Date & Time
Tuesday 29 November, 6:30 pm – 8:00 pm
Venue
Macau Ricci Institute, Av. Cons. Ferreira de Almeida, No. 95-E 澳門利氏學社 澳門荷蘭園大馬路95號E
Language
English with references to French
RSVP
To reserve your seat, please send an e-mail to: sofiasou@riccimac.org or call (853) 2853 2536
*Due to limited space interested persons should reserve their seat on a "first come, first served" basis BEFORE NOVEMBER 28.
About the Talk
Art is a type of cultural baggage, something which inevitably travels along with human beings on all their journeys: physical journeys, mental journeys, spiritual journeys. The beginning of the Modern era (ca. 1400) was marked by two great shifts: the start of the global age of empire building, and of large-scale population movements around the world. As more people travelled for longer distances, art and culture increasingly moved with them. This began an accelerated process of inter- and intracultural exchange. European art and culture, which formerly had been a part of territories and landscapes exclusive to Europe, now 'territorialized' parts of non-European lands from the 16th Century onward. The Jesuit mission in Asia not only brought Western architecture, music, poetry, and painting (and the integral aesthetic that went along with these modes) but also established an enduring resonance of these things. Some examples: Matteo Ricci in his Western-style villa in Zhaoqing; Tomás Periera building pipe organs and teaching Western music theory in Beijing; François Ravary building organs with bamboo pipes and forming China's first brass band in Shanghai. Resonances are also sometimes an echo left behind, one we still perceive when we look at the ruins of St. Paul's. And they can be new stirrings, either artificial resonances (mimicry), or ones that aspire to authenticity. The emphasis today on the dialectic of histoire croisée ('entangled history') helps to move us beyond the rhetoric of confrontation and explore how East and West have always found meeting points in the arts, even when other media and discourses are not compatible and lack resonance.
About the Speaker
David Francis Urrows is Associate Professor at Hong Kong Baptist University, where he is Program Director of the MA in Music, and where he established The Pipe Organ in China Project in 1989. A published composer, he has also written on topics ranging from Hildegard of Bingen to nineteenth- century émigré studies to twentieth-century choral music to Andrew Lloyd Webber; and he has recently completed a history of the pipe organ in China, which will be published in the Leuven Chinese Studies series by the Ferdinand Verbiest Institute at the Catholic University of Leuven, Belgium.
---