2nd Child Protection Conference | Working together to safeguard children in Macau: from theory to practice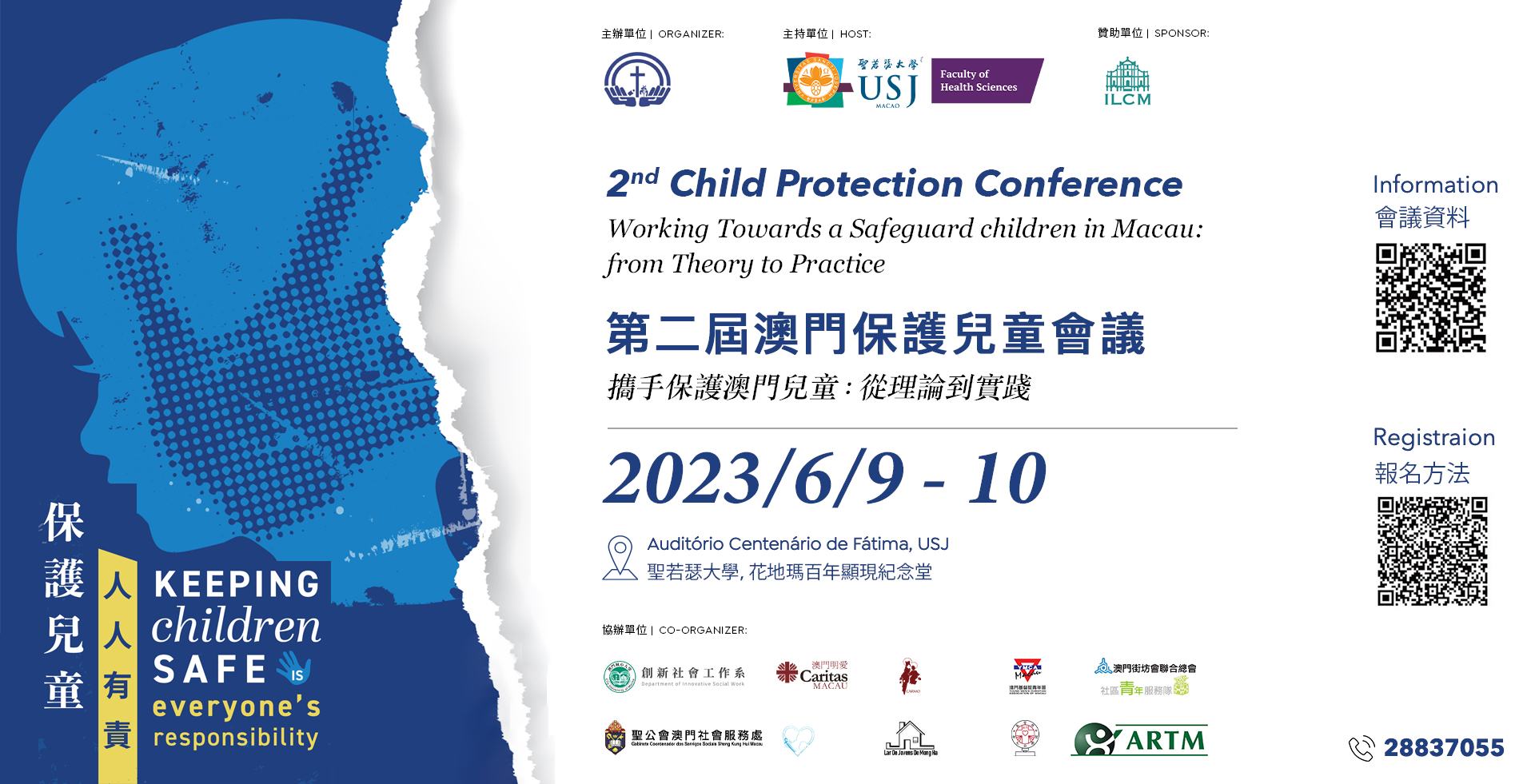 event
2nd Child Protection Conference | Working together to safeguard children in Macau: from theory to practice
The Faculty of Health Sciences are hosting the "2nd Child Protection Conference – Working together to safeguard children in Macau: from theory to practice" on 9 – 10 June. Registration is now open!
---
---
Childhood is a crucial stage in human development and respecting the "best interest of the child" should be considered a primary social concern (United Nations Convention on the Rights of Children, 1990). Ensuring that children are happy and socially integrated is a precondition to promote social well-being and development. Still, many challenges exist today to the full protection of children, both regionally and globally.
This interdisciplinary two-day conference aims to:
Raise and educate people from all fields (including government

officials, professionals, family members, relatives and

neighborhoods) on child protection. To create a safe environment for

children to grow, learn and play free from abuse.

Enhance the knowledge and competence of social service and

other childcare and education related workers in child protection

work to enable them to protect the best interests of children in

practice.

Let participants fully understand and recognize the importance of

implementing child protection policies in social services and other

childcare and education related organizations.
---
Details:
Date: 9th June, 2023 (Friday) and 10th June, 2023 (Saturday)
Time: 09:15 – 17:00
Location: Fátima Auditorium, USJ Ilha Verde Campus
Audiences: Caregivers and Frontliners working with Child and Youth Services, Social workers, Counselors, School Counselors, Principals of School, teachers, University students, Parents and anyone who is intereste
Estimated number of potential audiences: 250 pax.
Language: Cantonese and English translation available.
*Free of Charge
**For more inquires, please contact Ms Ho and Ms Cheong from Cradle of hope Association 28837055.
Registration ends: 2nd June, 2023 (Friday)
---
Organiser: Cradle of Hope Association
Host: University of Saint Joseph (USJ)
Co-organisers:
The City University of Macau, Department of Innovative Social Work

Good Shepherd Centre

Christian New Life Fellowship (in Macau)

Sheng Kung Hui Macau Social Services Coordination Office

Caritas Macau

Young Men's Christian Association of Macau

UGAMM Youth Service Team

La De Jovens de Mong-Ha

Paróquia de Nossa Senhora do Carmo, Taipa

Association of Rehabilitation of Drug Abuser's Macau (ARTM)
Sponsor: International Ladies' Club of Macau
---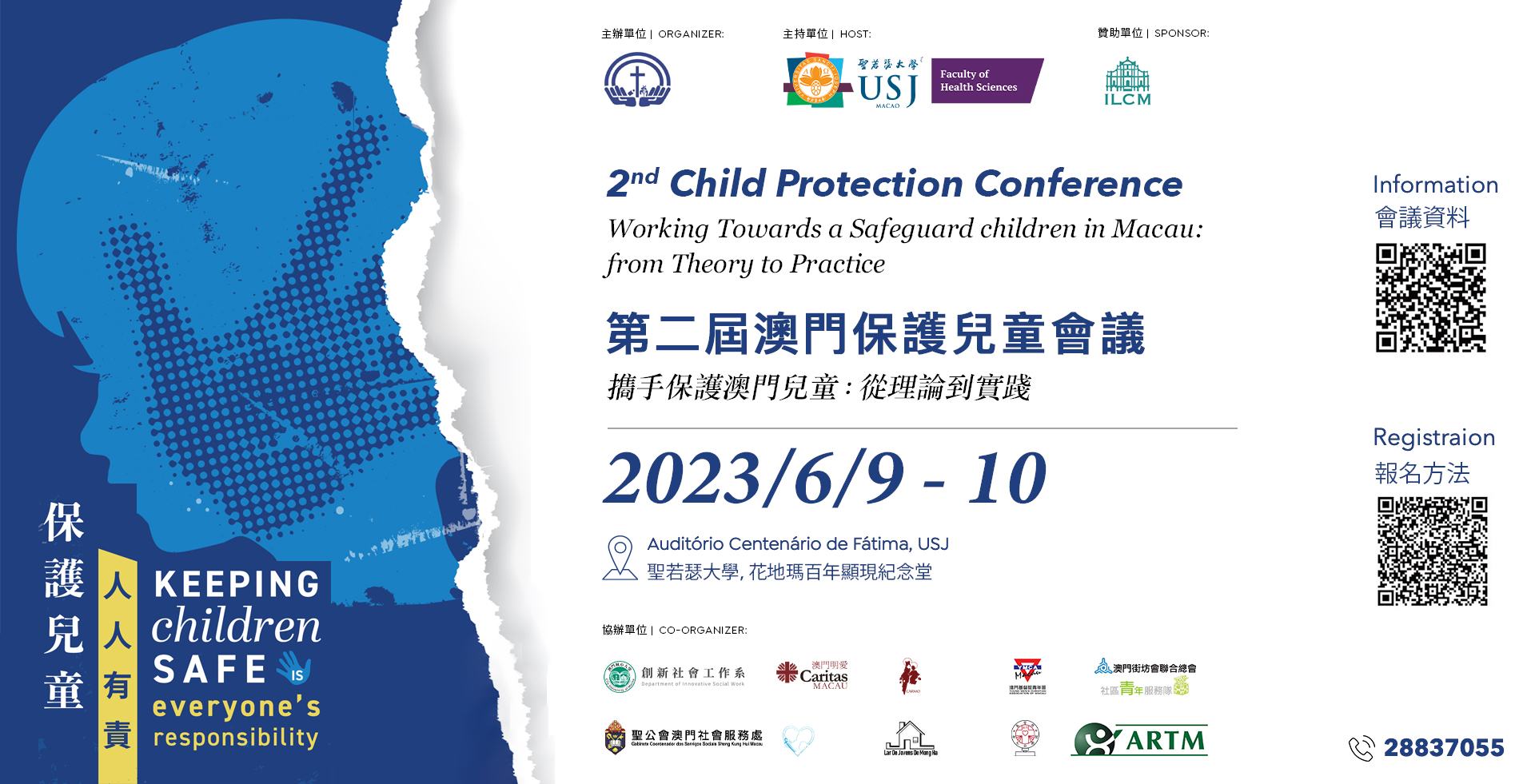 ---