FILM SCREENING|2014 LATIN AMERICAN CULTURE FESTIVAL – Habanastation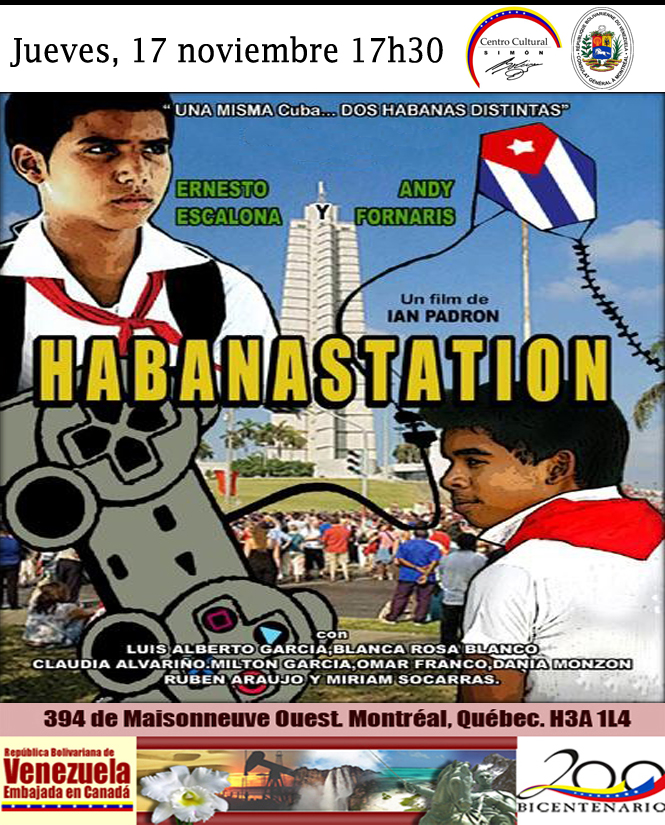 event
FILM SCREENING|2014 LATIN AMERICAN CULTURE FESTIVAL – Habanastation
Habanastation|哈瓦那車站|(Cuba)habanastation|11 July 2014, 18:30|Speakers Hall, University of Saint Joseph|Spanish with Chinese Subtitle|87 mins|Director: Ian Padrón|Award: Founders Prize for Best of Fest of the Traverse City Film Festival, 2011
---
---
---
Habanastation|哈瓦那車站|(Cuba)
Date&Time:
11 July 2014, 18:30
Venue: Speakers Hall, University of Saint Joseph
Spanish with Chinese Subtitle|87 mins|Director:
Ian Padrón|
Award:
Founders Prize for Best of Fest of the Traverse City Film Festival, 2011
Story: A experiences of two classmates during May 1: a story that reveals different sides of the Cuban reality, from the everyday life of a couple of kids in Havana today. Ink is a slum imaginary name, next to the Plaza of the Revolution. This will be the main stage where Mayito, a well-behaved boy, discovers another Cuba well away from his luxurious home in Miramar, and where his fellow schoolmate Carlos lives. After getting lost during the May Day Celebration, Mayito comes by accident to this peripheral community and has hitherto found it totally alien…..
---