---
This programme is currently not accepting applications for the 2022/2023 academic year.
---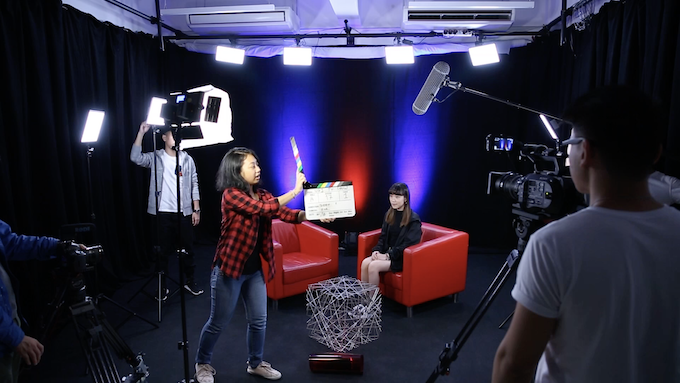 Overview
The Associate Degree in Media Production addresses the need for Professionals in the field of media production in Macao, covering extensive theoretical knowledge and practical skills, including but not limited to audiovisual production, editing and post production, photography, journalism, scripting, interactive media software design and development.
Description
Year 1 – The first year courses of the Associate Degree in Media Production offer theoretical and practical framework which provide students theoretical and hands on approach to communication design, development of art, and principles and practices of single-camera field production. Besides, specific techniques in creative writing and scripting are also included in the first year course with practice in writing journalistic articles on selected themes.
Year 2 – The second year of the programme emphasises in video production, radio practice and sound production. Students can apply their skills and critical knowledge in audio recording and editing, science and art of music theory, audio technology, and acoustics and film sound in planning and producing in-class assignments and video short-fiction project.
Course Duration
2 years full-time (day/evening) programme
Teaching Medium
English
Total Number of Credits for Graduation
74
Campus
Ilha Verde Campus
Programme's Government Approval (in Chinese and Portuguese only) (Click here)
Calendar
September to May
Weekly Schedule
Mondays to Fridays
---
Study plan & description of modules
Please click on any specific module to see its description.
---
Modules
Year 1Year 2