Waste Handling Campaign in Ilha Verde Campus
1600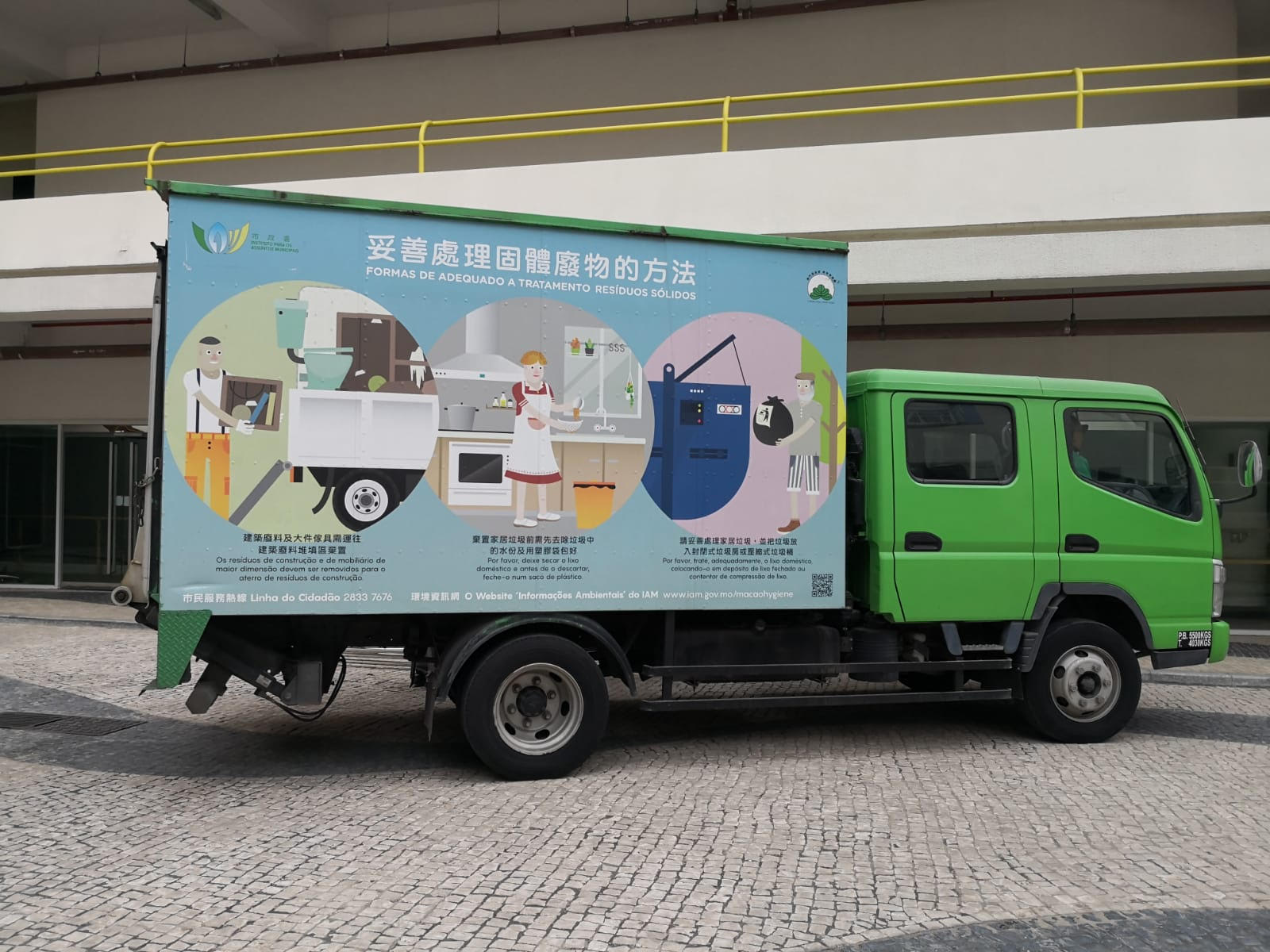 news
Waste Handling Campaign in Ilha Verde Campus
19/01/2021
USJ invited IACM to promote to our students how to deal with solid waste in Macau.
---
---
Last month, the University of Saint Joseph (USJ) joined hands with Macau For Waste Reduction in hosting its first recycling pop-up event to advocate clean recycling in Macao. After its success, the pop-up station will be held on every first Saturday morning of each month.
This month, USJ invited the Municipal Affairs Bureau (IACM) to promote ways of handling solid waste in Macao to the students. On the 6th of January, the IACM set-up a photo exhibition and a food waste collection truck as a display.
The photo exhibition was on display on the campus from the 11th to 15th, of January, and the food waste disposal and collection truck was also displayed on the first day. This event is one of the "School Cleanup Trip" activities of the "Lunar New Year Cleanup Campaign". The purpose is to educate and promote sustainable living methods.
By introducing students to how to properly dispose of domestic waste, the current status of waste treatment and recycling in Macau, and how to use recycled materials. We hope that students can start to take practical actions not only to protect our green campus, but also to protect our community by understanding the "5 environmental protection concepts: rejection, reduction, reuse, recycling, and restoration.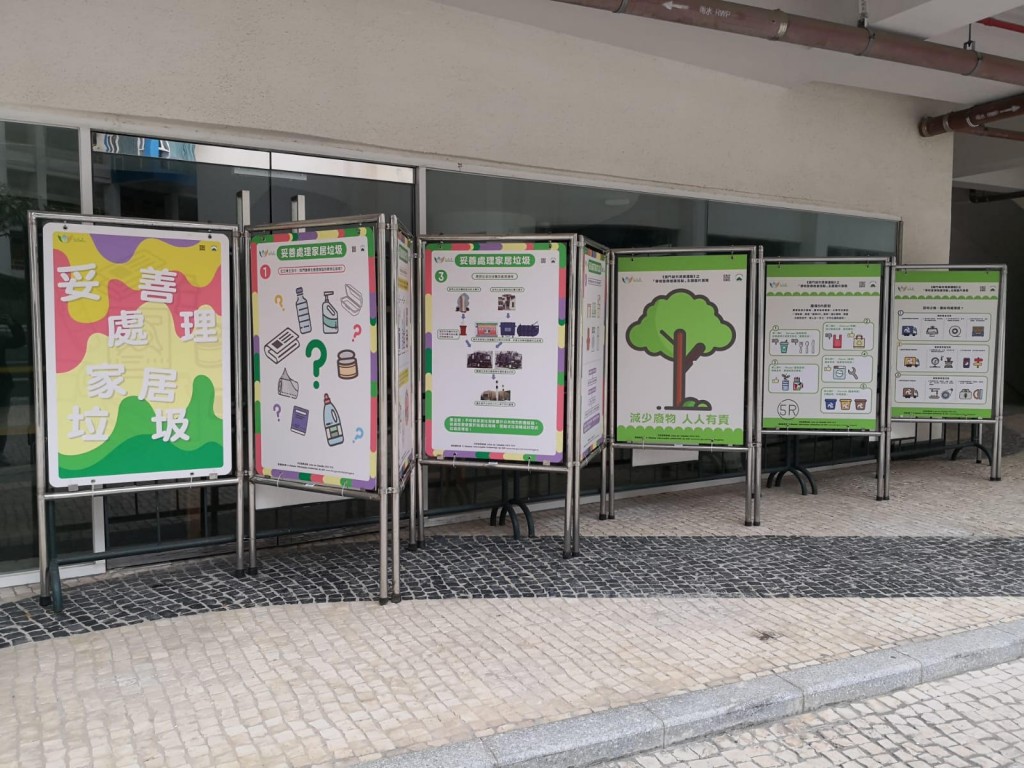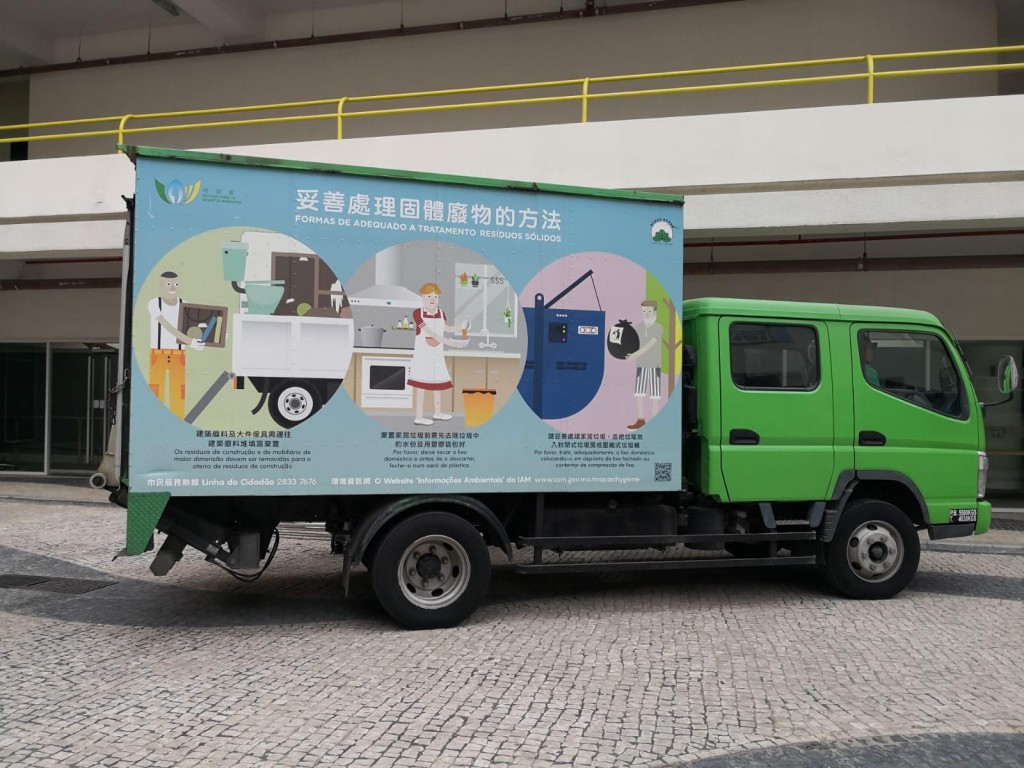 ---