Visit by The Fuhong Society of Macau
3827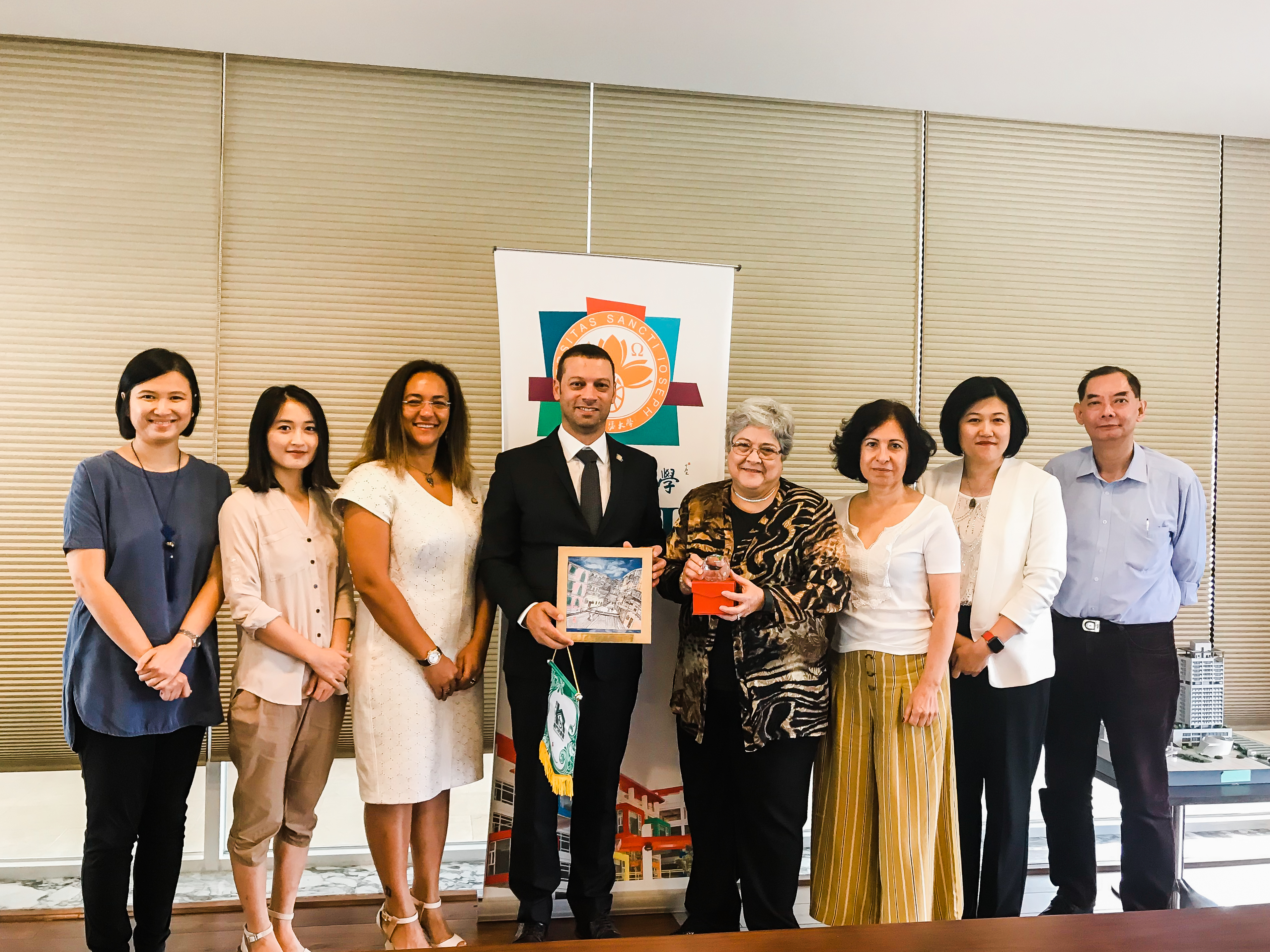 news
Visit by The Fuhong Society of Macau
A delegation of the Fuhong Society of Macau visited USJ on the 12th of September 2018.
---
---
On the 12th of September 2018, a delegation of the Fuhong Society of Macau, visited the University of Saint Joseph (USJ). Fuhong Society of Macau is a non-profit organisation that was founded by a group of volunteers. It was formally registered as a bona fide society by the Macao Special Administrative Region Government in May 2003.
The delegation included the Director, Ms Jennifer, Chau Wai I, the President of the General Assembly, Ms Maria de Fátima dos Santos Ferreira and the Parent Resource Service Social Worker, Mr. Ip Sek U, KK.
The acting Rector of USJ, Prof. Álvaro Barbosa, welcomed the delegation alongside the Dean of the School of Education, Prof. Ana Correia, the Faculty of Social Sciences' Coordinator for the Department of Social Work, Prof. Ning Tang, the Director of the Office of Student and Alumni Affairs, Ms Teresa Loong, and the Director of the Public and International Relations Office, Ms Paula Mota.
The aim of the Society's visit was to explore future collaboration opportunities with USJ and to promote the 2019 Rehabilitation International Asia and Pacific Regional Conference that will be held, at The Venetian Macao, from the 26th to the 28th of June 2019.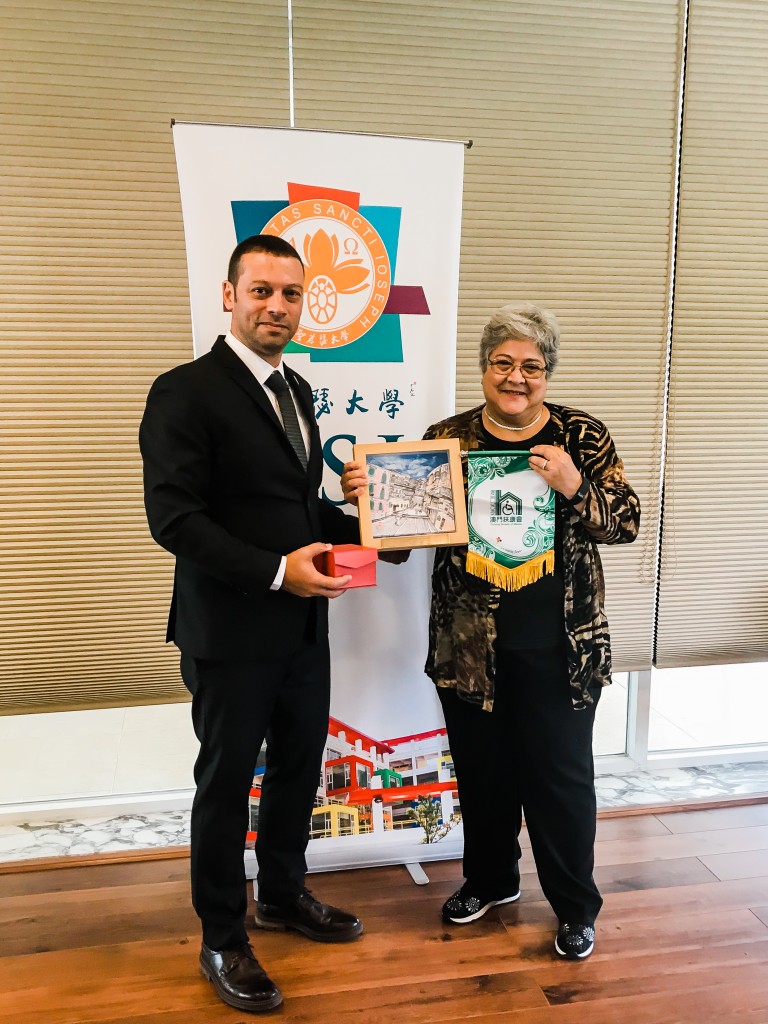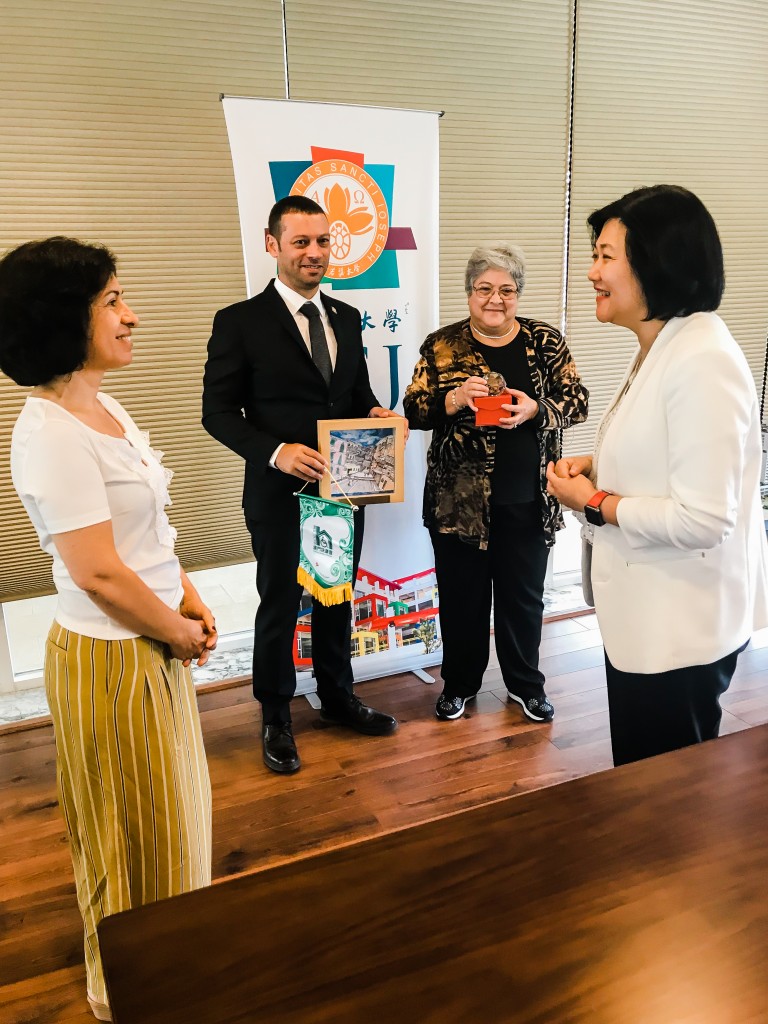 ---