USJ's Students Participating in Guangdong-Hong Kong Macao Greater Bay Area Universities Design Competition 2018
680
news
USJ's Students Participating in Guangdong-Hong Kong Macao Greater Bay Area Universities Design Competition 2018
01/01/1970
Students of USJ participating in Guangdong-Hong Kong Macao Greater Bay Area Universities Design Competition 2018
---
---
A team of USJ's Bachelor of Design students led by the visiting professor of USJ, Vincent Ho, and a student of Master of Design, Lam Ka Wa, participated in "The First Chancheng Cup of Foshan 2018 – High Education Institutions of Science and Technology of Guangdong-Hong Kong Macao Greater Bay Area & Home Design and Innovation" which officially began on 1 June 2018.  Lam was the leader to help the USJ team members involve in the two days selection workshop at the Wuyi University in Jiangmen.
The competition, jointly hosted by the Chancheng Municipal People's government and the Association of Industrial Design of Guangdong, aims to boost design production, transformation and upgrade of home design industries through the industrial interaction and convergence of design elites from the Greater Bay Area.
Approximately 500 students from 10 Higher Education Institutions from Guangzhou, Shenzhen, Hong Kong, Macau, Foshan and other 2 cities of the Greater Bay Area, participated in the competition. The participating teams and mentor teams of top designers are expected to bring about profound innovation in the Home Design Industries since the Chancheng District being elected as one of the demonstration centers for entrepreneurship and innovation.
The participating Higher Education Institutions include 6 universities from Guangzhou, 1 from Foshan, 1 from Shenzhen, 2 from Zhuhai, 1 from Hong Kong, and 1 from a mixed team of students from Macau and Jiangmen. The preliminary round of the competition was held in Shenzhen from 2 to 3 June 2018, and continued in Guangzhou, Foshan, Zhuhai, Jiangmen from 9 to 10 June 2018. The final round of the competition and the awarding ceremony will be carried out in August and October, respectively,in the Chancheng District.
Through this competition, the resources for design and innovative services in the Chancheng District will be utilized, with special emphasis in enhancing the resources for products of home design enterprises. At the same time, the competition contributes to enriching the connection of design talents for enterprises in the Chancheng District.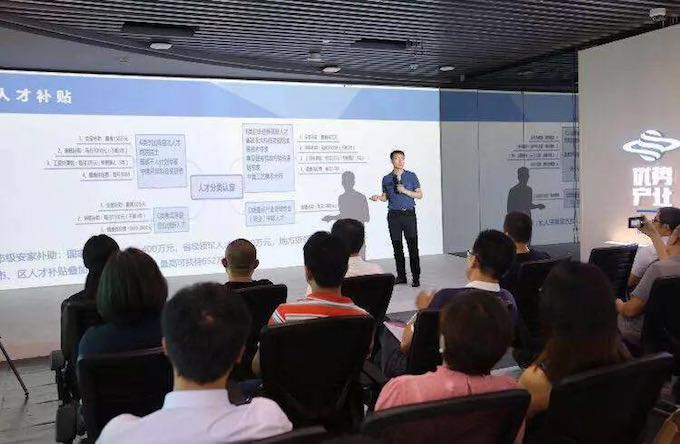 ---