USJ x Coursera Summer Courses 2022
1200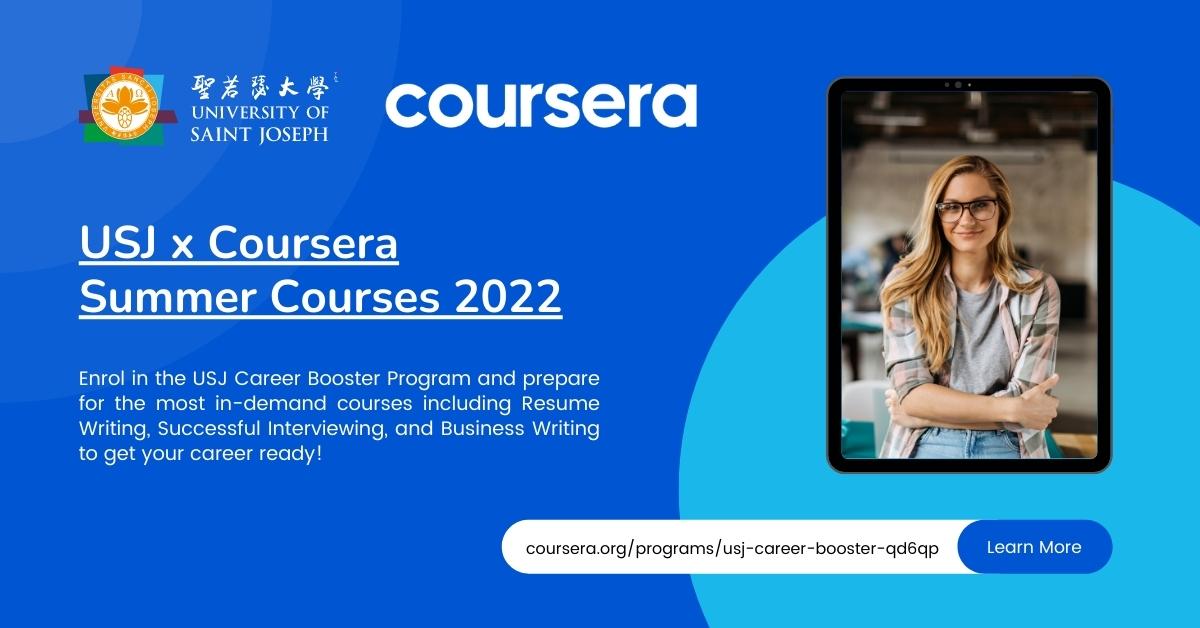 news
USJ x Coursera Summer Courses 2022
12/07/2022
USJ is offering courses on Coursera this Summer, featuring an extensive range of the most in-demand skills you need to grow professionally.
---
---
We are excited to announce that all USJ bachelor students in their third year or above and all postgraduate students, including PGDE students, are eligible to enroll in our USJ Career Booster Programme on Coursera starting from now until 17 July 2022, with limited spots available.
The most in-demand courses available in the USJ Career Booster Programme include:
To reserve your spot and enrol in the courses, you must pay a fully refundable deposit of MOP 400. The deposit will only be refunded once the learner completes the following four (4) required courses in two (2) months or less:
Interviewing Skills
Business Writing
Time Management
One (1) of the courses in Resume Writing
The deposit must be transferred to USJ Office for Students and Alumni Affairs (OSAA) via Mpay account 63337660, by the 17th of July 2022.
The top three (3) users/learners who complete the four (4) required courses of the Career Readiness Collection of the USJ Career Booster Program with the best average grade by the 18th of September 2022 are entitled to have free access to one of the available professional certificates until the 13th of November 2022.
Should you have any question(s) and/or concern(s), please feel free to send an email to careers@usj.edu.mo.
---
Terms and Conditions:
The deposit of MOP$400 is equivalent to the basic monthly charge for each Coursera learner. A quarter of the deposit, i.e. MOP$100, will be refunded if the user/learner completes an individual course by the 18th of September 2022, MOP$200 for two courses, up to a maximum of MOP400 will be refunded if four or more courses are completed by the deadline from the corresponding deposit.
Invitation for enrolment will then be sent through Coursera by the University once we verify the transaction of the corresponding deposit. The enrolment is not guaranteed if the number of spots are fulfilled.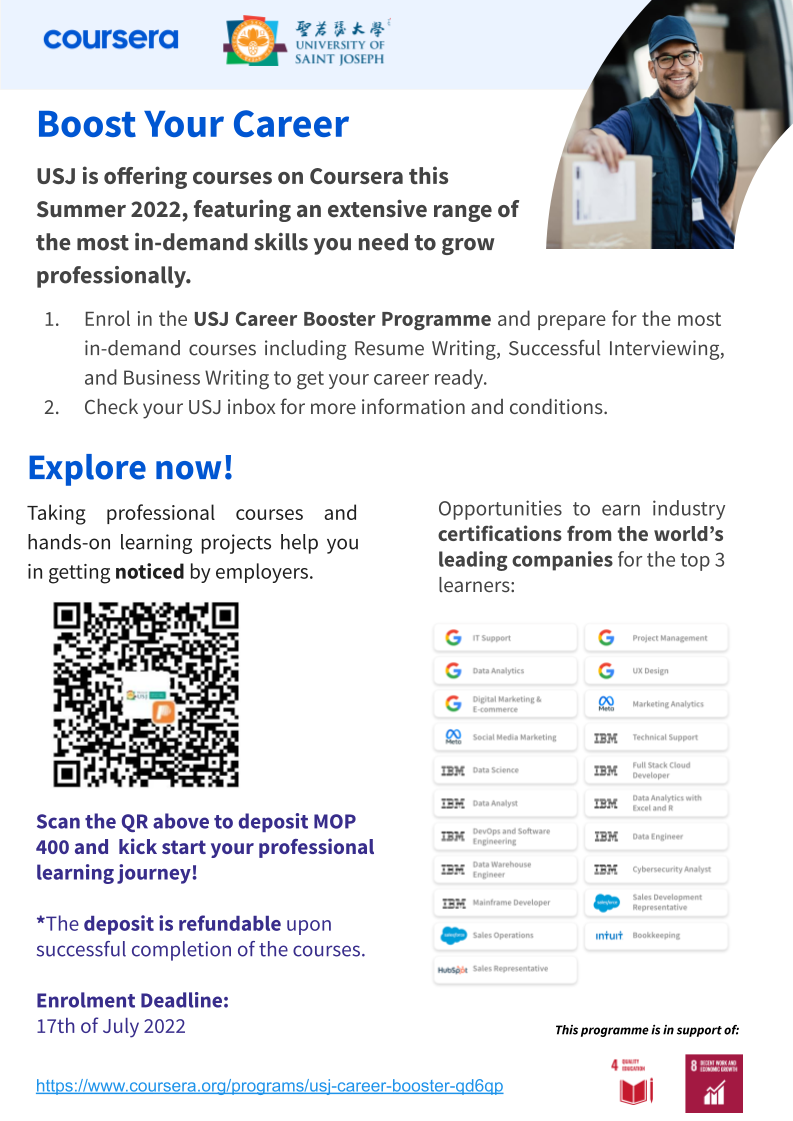 ---
---