USJ visits City College of Dongguan University of Technology
2300
news
USJ visits City College of Dongguan University of Technology
A delegation of USJ paid a courtesy visit to the City College of Dongguan University of Technology on May 25, 2021.
---
---
On behalf of the University of Saint Joseph (USJ), Prof. Álvaro Barbosa, Vice Rector of USJ, accompanied by Prof. Vincent Ho, Visiting Academic – Department of Creative Industries of the Faculty of Arts and Humanities (FAH), visited the City College of Dongguan University of Technology (CCDGUT) on May 25, 2021.
The delegation of USJ was warmly welcomed by Vice President of CCDGUT, Huang Jing, Principal Assistant, Lin Jianglong, and Assistant Director of the International Exchange Center, Huang Yanxuan. The courtesy visit included a detail guided tour of the facilities and an exhibition of the works of the School of Creative Design.
During the meeting, both Universities' representatives harmoniously shared in-depth exchanges on each institution's educational philosophy, academic levels and subjects, expressing their views also on how to further strengthen future cooperation and exchanges between both; and promote and build an exchange platform to assist in nurturing talents for the development of the Guangdong-Hong Kong-Macao Greater Bay Area.
Source: https://csxy.dgut.edu.cn/newsview/14653.html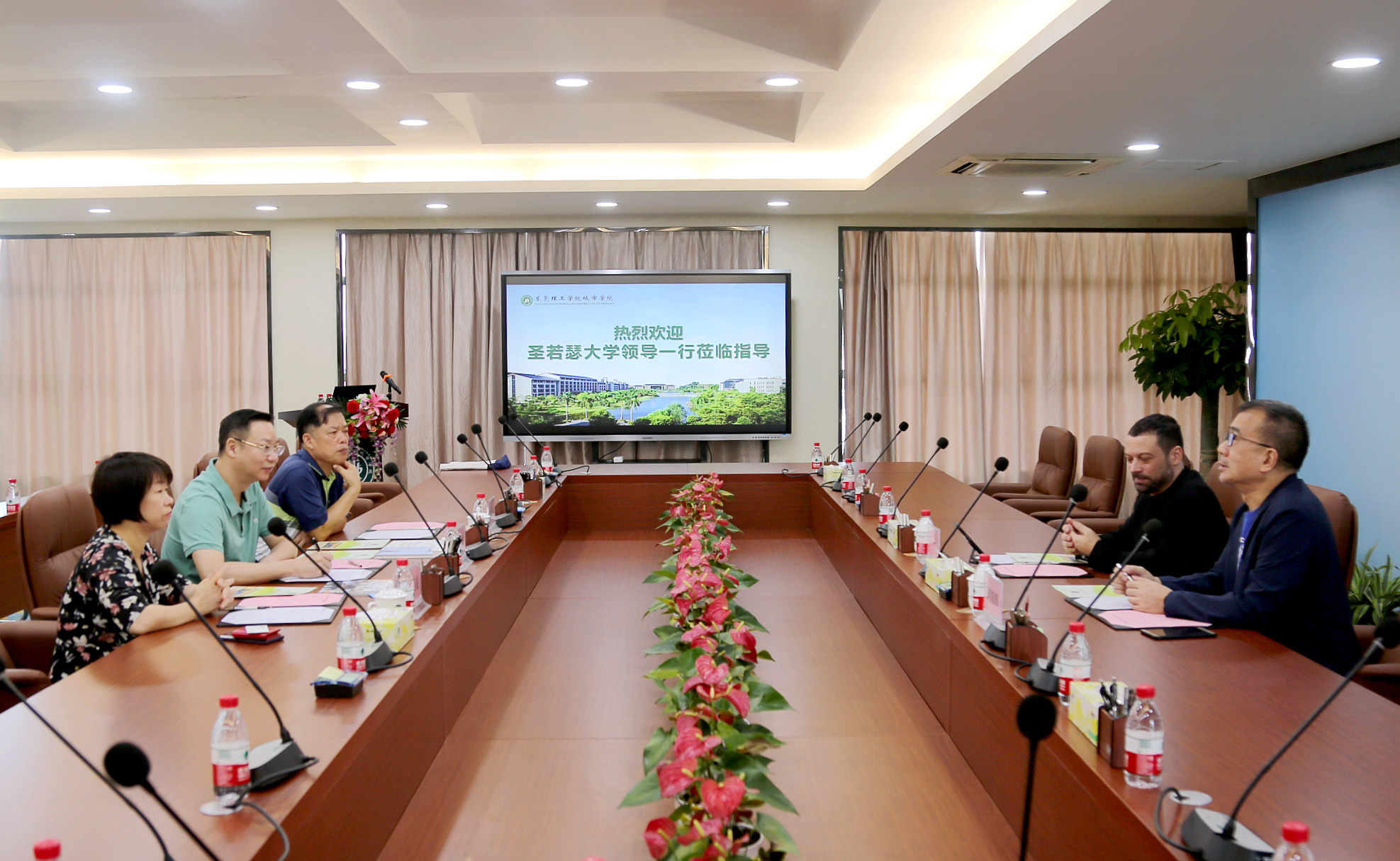 ---