USJ Visit to De La Salle University-Dasmariñas Forge Collaborative Partnership
1728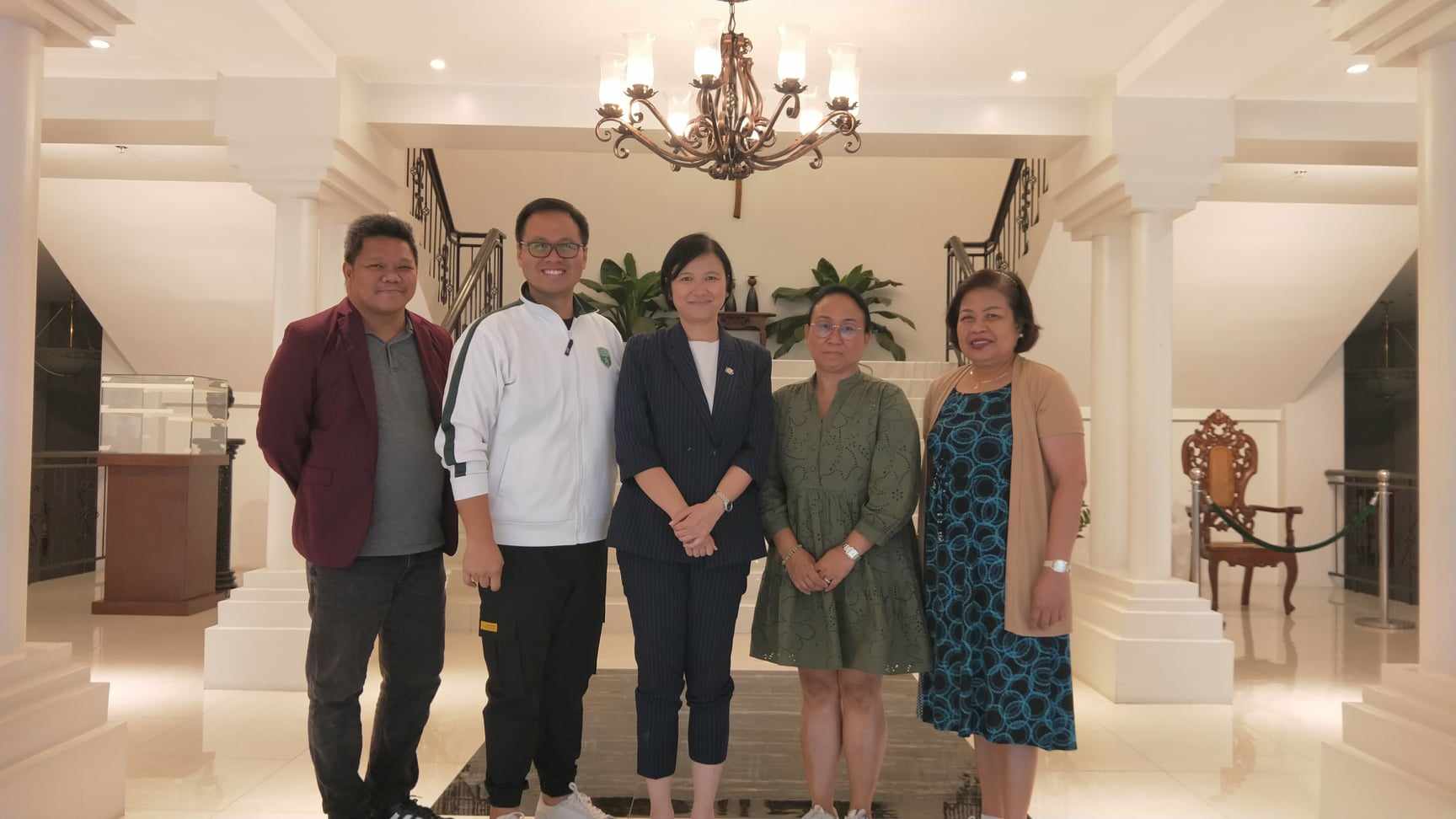 news
USJ Visit to De La Salle University-Dasmariñas Forge Collaborative Partnership
13/09/2023
A USJ delegation visited De La Salle University-Dasmariñas on August 27 and 28, 2023.
---
---
In a significant step towards fostering international cooperation and sharing best practices, De La Salle University-Dasmariñas (DLSU-D) hosted a delegation from the University of Saint Joseph (USJ) on August 27 and 28, 2023.
The visit, which was organised as a follow-up to the Memorandum of Understanding (MOU) signing between USJ and De La Salle University-Dasmariñas during the ASSEACU conference in Baguio on August 21 to 25, engaged Dr. Teresa Loong, former Director of Office for Student and Alumni Affairs, now Vice-rector for Student Affairs of USJ, and Prof. Karen Tagulao of the Institute of Science and Environment (ISE), in a productive discussion with Dr. Sonia Gementiza, Vice President for Linkages and External Affairs, Dr. Christian George Francisco, Director of Linkages and Scholarship Office, and Prof. Marlon Pareja, DLSU-D High School Principal.
The agenda encompassed various topics, focusing on environmental sustainability practices within their respective campuses and matters about student affairs. One of the highlights of the meeting was the exploration of concrete opportunities for faculty and student exchanges in the near future, aiming to enrich both institutions' educational and research experiences.
Following the fruitful discussions, the delegation was treated to a tour of DLSU-D's renowned Green Campus, which has earned recognition as the number one eco-campus in the Philippines. The meeting concluded with the assurance of ongoing collaborative projects in the works.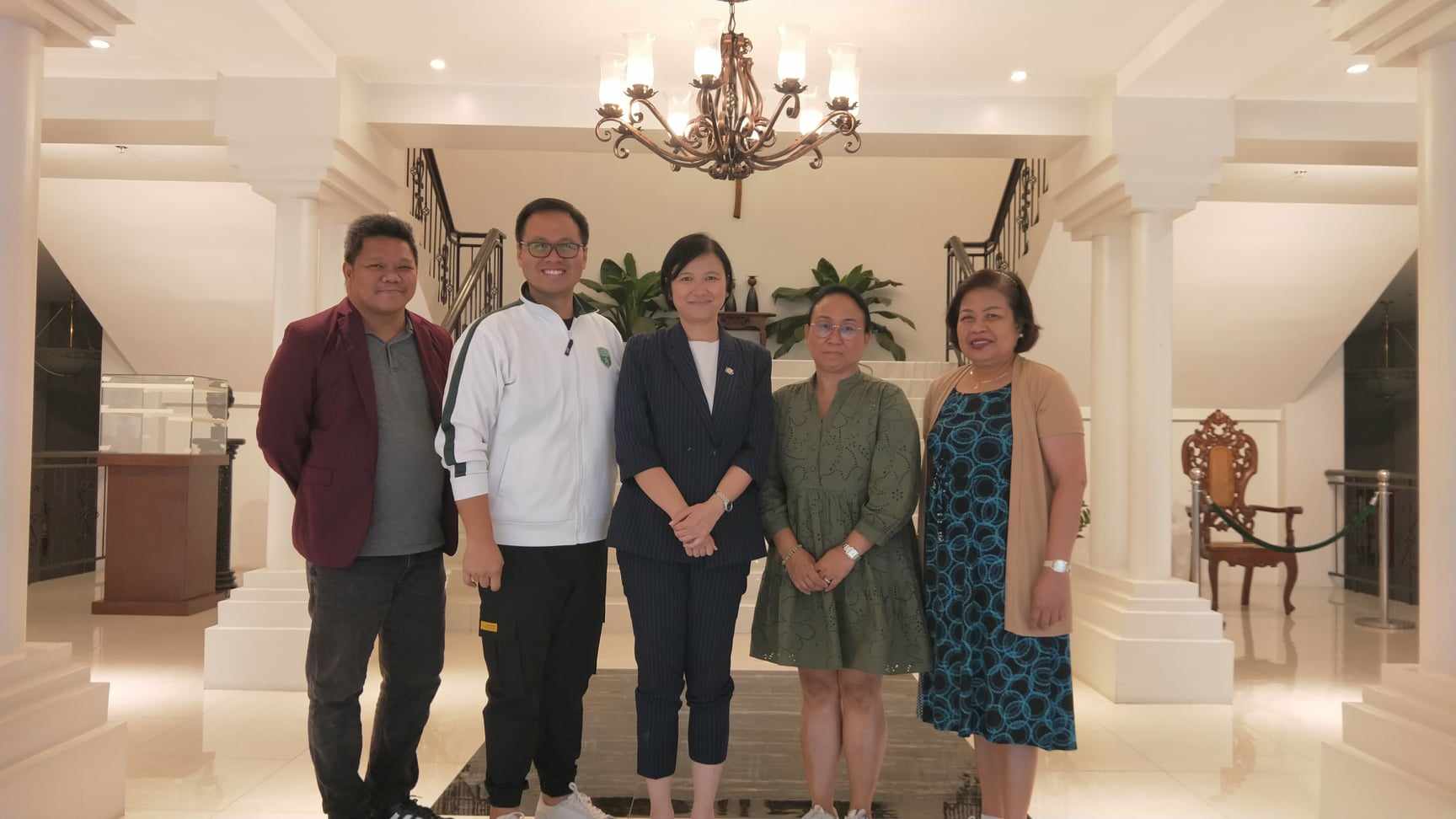 (From left to right: Prof. Marlon Pareja, Dr. Christian George Francisco,, Dr. Teresa Loong, Prof. Karen Tagulao, and Dr. Sonia Gementiza)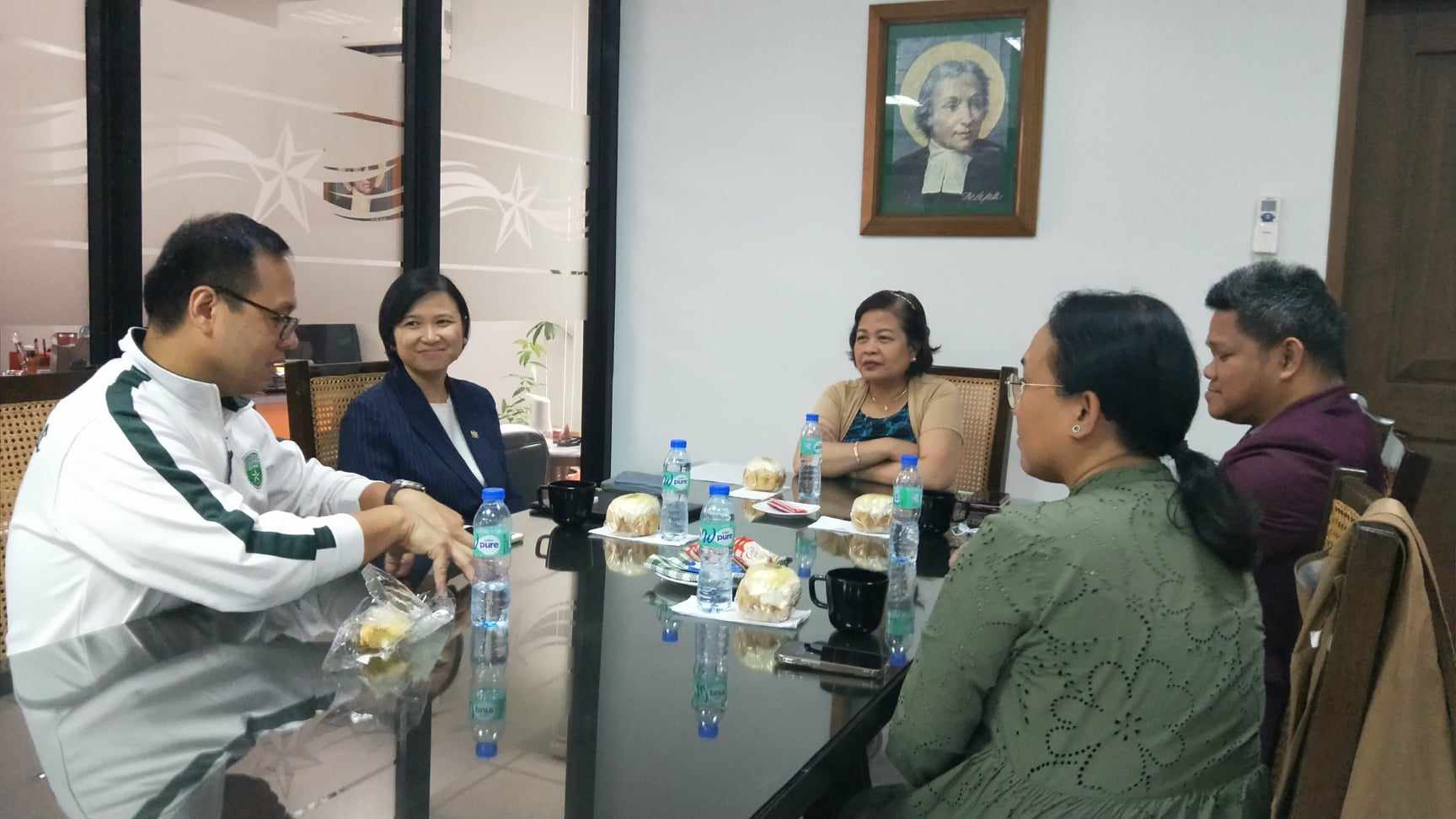 ---