USJ Received a Courtesy Visit by the University of Mindanao (Philippines)
4288
news
USJ Received a Courtesy Visit by the University of Mindanao (Philippines)
01/01/1970
On 4 April 2019, USJ received a courtesy visit by a delegation from the University of Mindanao (Philippines)
---
---
On 4 April 2019, the University of Saint Joseph (USJ) received a courtesy visit by a delegation from the University of Mindanao (UM), Philippines, one of USJ's most recent partners.
The delegation was comprised of the following UM representatives: SVP/Chief Academic Officer and Dean of Professional Schools, Prof. Guhao Jr.; Dean of the College of Business Administration Education, Prof. Montaño; Dean of the College of Teacher Education, Prof. Bacasmot; Dean of the College of Computing Education, Prof. Vilchez; Research Coordinator, Prof. Malonzo; and Research Consultant, Prof. Gempes.
The UM delegation was welcomed by the USJ Rector, Prof. Fr. Peter Stilwell, before meeting with Vice-Rector Prof. Barbosa; Dean of the School of Education, Prof. Correia; Coordinator for the Department of English Studies of the Faculty of Humanities, Prof. Alegre; Coordinator for the Bachelor of Business Administration programme of the School of Business and Law, Prof. Lobo; and the Director of the Public and International Relations Office, Mrs Ana Paula Mota.
UM and USJ discussed opportunities for potential cooperation, before receiving a tour of the USJ Ilha Verde Campus' facilities.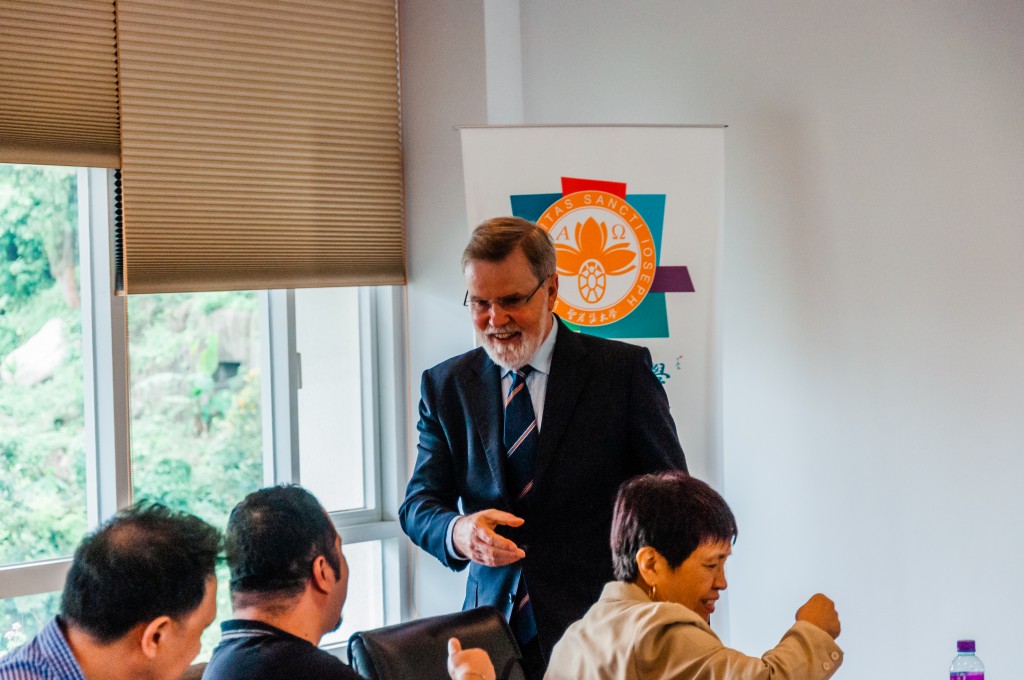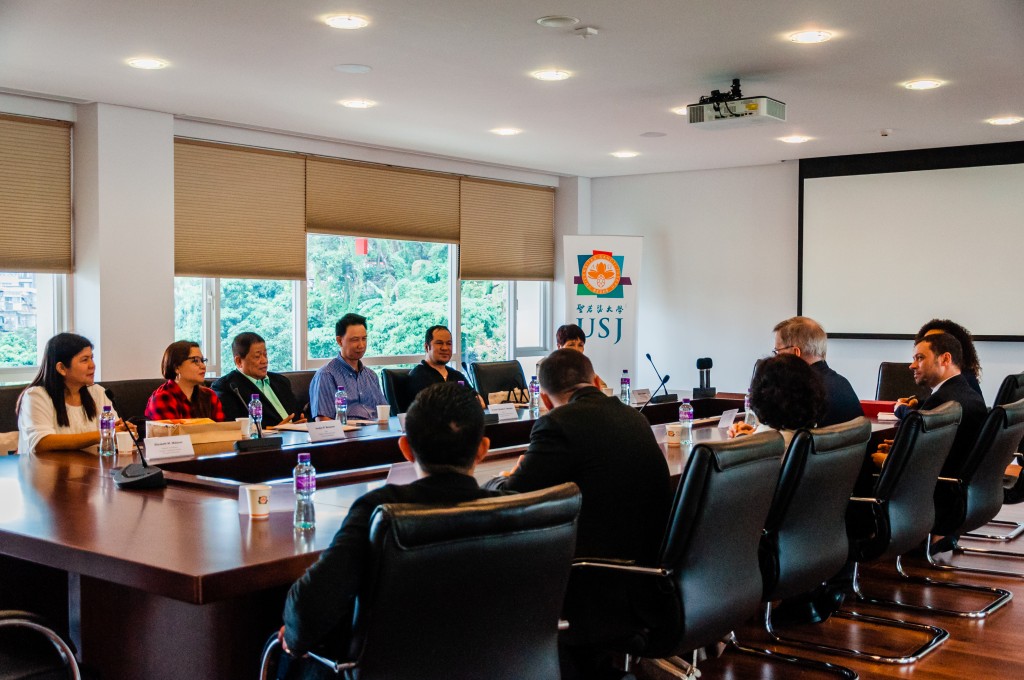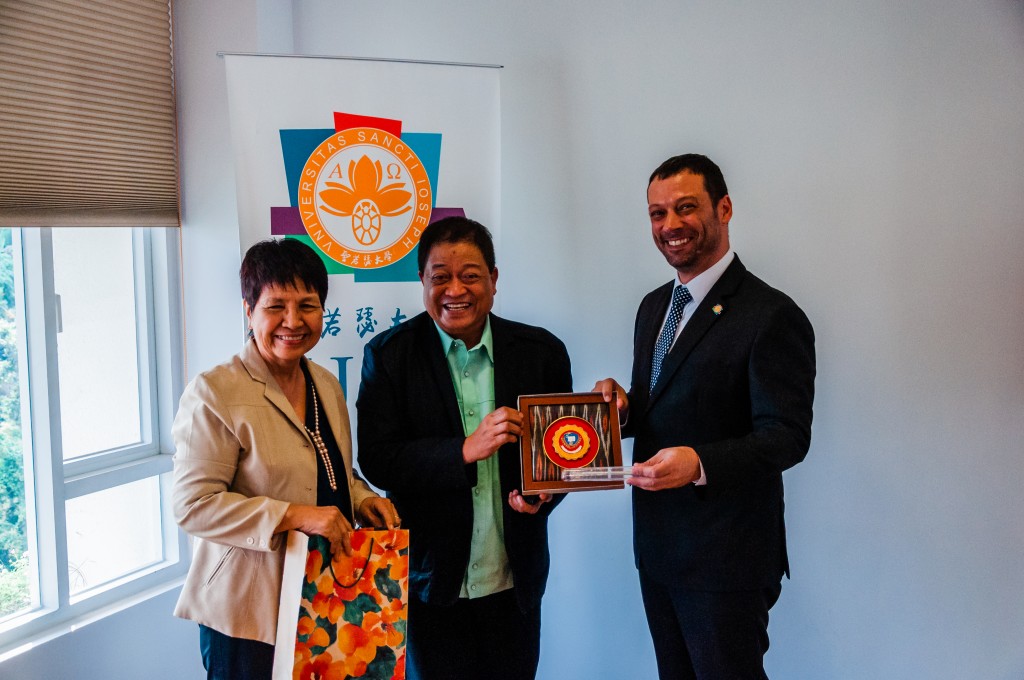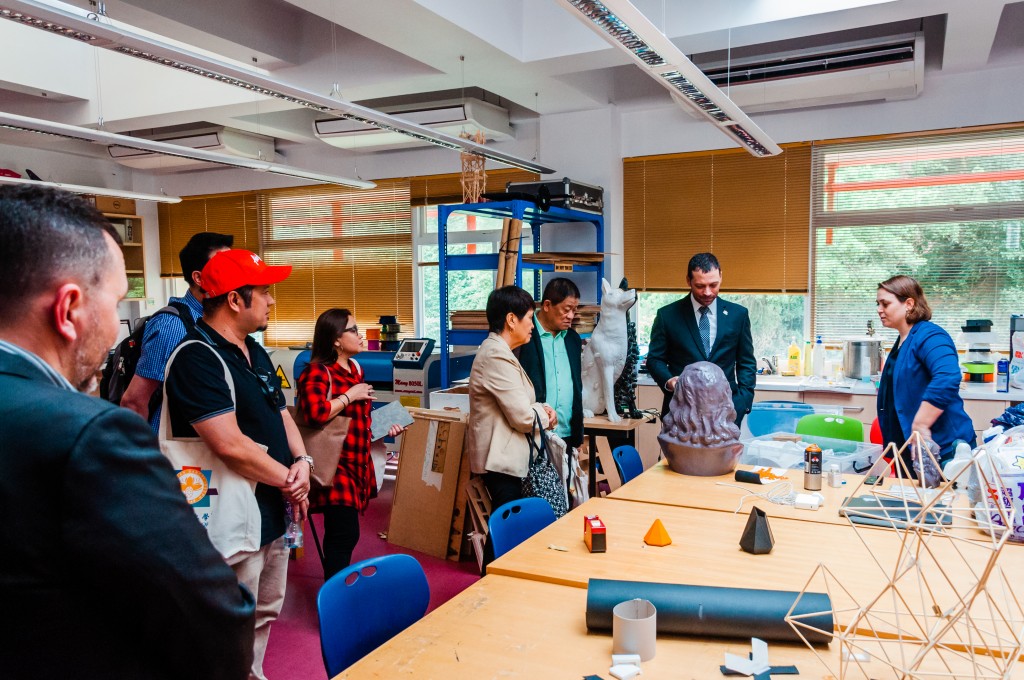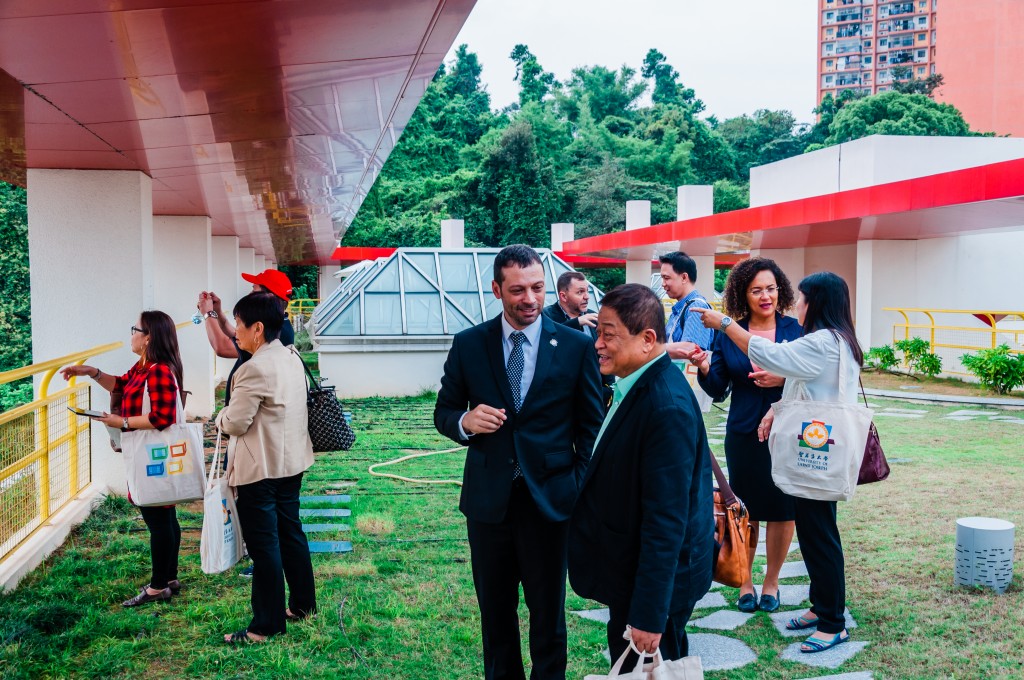 Click here for more pictures of the visit.
---