USJ Organised 2017 World Social Work Day Activity
680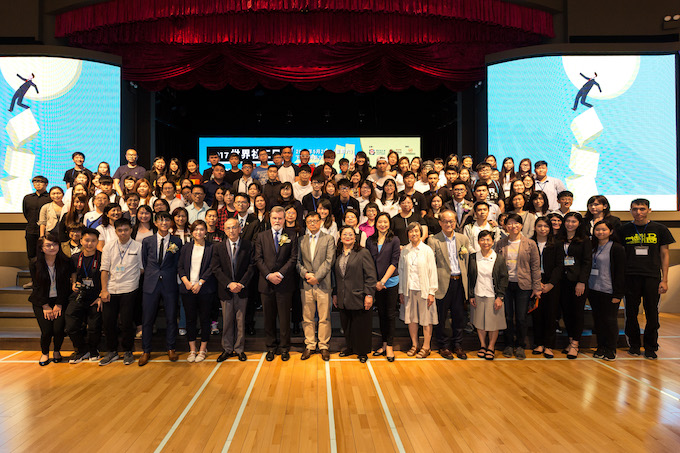 news
USJ Organised 2017 World Social Work Day Activity
01/01/1970
USJ Organised 2017 World Social Work Day Activity on 20th May 2017 at Auditorium of St. Paul's School
---
---
For this year's World Social Work Day, University of Saint Joseph (USJ), in collaboration with Macau Caritas, and sponsored by the Social Welfare Bureau, organised a forum on 20 May 2017 at the Auditorium of St. Paul's School in Macau. Approximately 160 participants attended the activity to share the concern of promoting community and environmental sustainability.
The opening ceremony, with the participation of the honourable guests on the stage, was followed by the welcoming remarks from the Deputy Director of the Social Welfare Bureau, Mr. Hon Wai, and the Dean of Faculty of Social Sciences of USJ, Prof. Dominique Tyl. In his welcoming speech, Prof. Tyl reminded the participants that social workers need to continue studying, renewing their knowledge and enhancing their professional skills in order to provide better service to the community. This is also an essential part of the ethics of a social worker.  Rector of USJ, Prof. Peter Stilwell, gave some closing remarks and expressed that the forum has provided the audience about some basic crisis reactions and some existing resources in Macau, it may help to prepare them on handling similar situations in the future. Other honourable guests included Deputy Director of Education and Youth Affairs Bureau of Macao, Ms. Kuok Sio Lai; Service Director of Caritas Macau, Mr. Yuen Chi Hoi; CEO of Macau Special Olympics, Mr. Siu Yu Hong; Director General of the "Associação dos Familiares Encarregados dos Deficientes Mentais de Macau", Ms. Lio Sio Wa; as well as representatives of other social service associations.
Organised by students from Bachelor of Social Work, USJ, the activity aimed to raise public awareness of issues related to trauma and community mental health.
Aside from the organisers, the World Social Work Day event received support from different organisations including St. Paul's School, which provided the venue,  Lar Sao Luis Gonzaga, and Casa De Petisco "Sam Meng Chi" which provided snacks made by their members.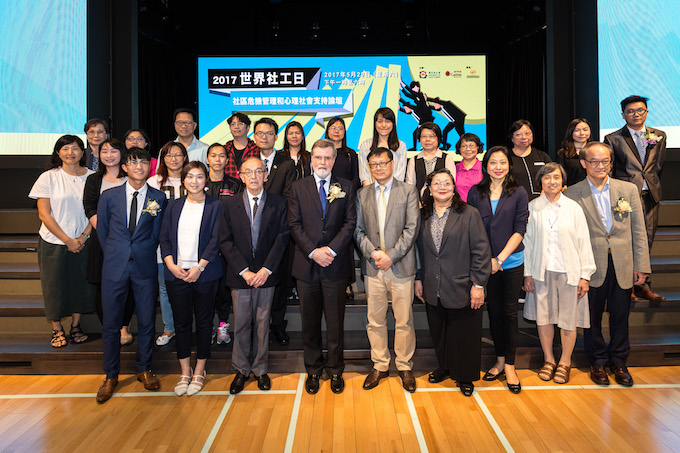 ---