USJ and Macau Zhongshan Junior Chamber of Commerce launched the first "Executive Programme on Digital Business Transformation"
680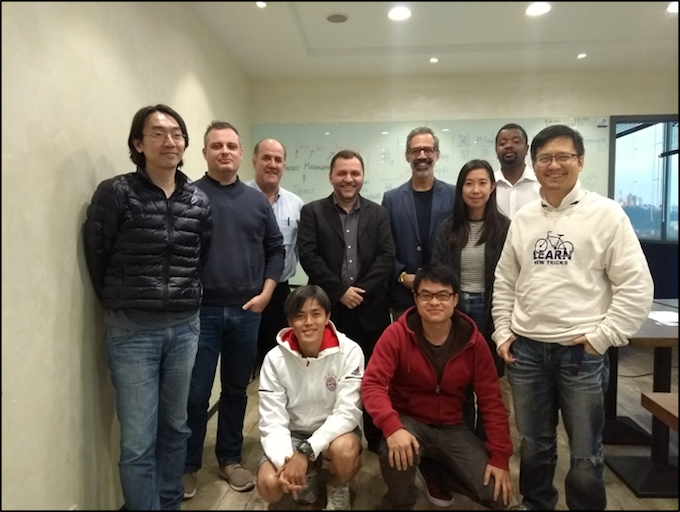 news
USJ and Macau Zhongshan Junior Chamber of Commerce launched the first "Executive Programme on Digital Business Transformation"
USJ and Macau Zhongshan Junior Chamber of Commerce launched the first "Executive Programme on Digital Business Transformation" in March 2018
---
---
In response to the Macau Government Initiative on promoting entrepreneurship and innovation, a unique programme was launched based on the partnership setup during the Macau International Startup Week 2017, organised by the Macau Youth Entrepreneur Association.  The programme, jointly organised by the Macau Zhongshan Junior Chamber of Commerce and University of Saint Joseph resulted in the launching of the First "Executive Programme in Digital Business Transformation" focusing on the introduction of the ecosystem of digital business and transformational preconditions for SMEs and startups alike.
The 30-hour intensive training programme was conducted at the Macao Zhongshan Junior Chamber of Commerce Office located on the 18th Floor of Kin Heng Long Building in the business district of NAPE.  The programme saw students from CESL Group, individual entrepreneurs, Managers of NGOs and business owners from the Macau Zhuhai Cross Border Industrial Zone. All the participants had a common goal of which to understand the preconditions and ecosystem of digital business and prepare themselves and their businesses for the future. The USJ core team involved in the Digital Business Transformation programme was part of the School of Business and was led by Professor José Alves, dean of the School and executive coordinator, and by Professor Filipe Castro Soeiro, scientific coordinator, programme developer and lead instructor, while gathering Professor Alexandre Lobo Marques, module instructor and Emil Marques, the senior lecture, who managed the partnership with the chamber of commerce.
The university is in talks with other business associations and organisations to better promote the programme and will focus on the needs of the market in the digital transformation process of the SMEs and businesses in Macau and the Greater Bay Region.  For more information, please email execed@usj.edu.mo.
---