USJ International Cultural Fair and Languages Day 2018
680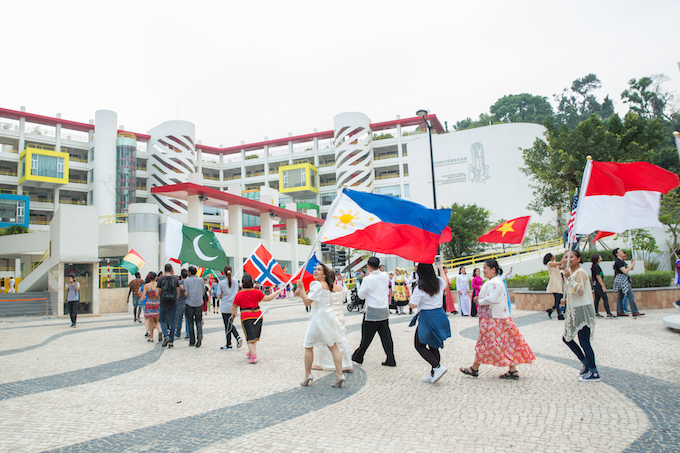 news
USJ International Cultural Fair and Languages Day 2018
USJ International Cultural Fair and Languages Day 2018 on 27th April
---
---
On 27th April, USJ launched its 2018 International Cultural Fair and Languages Day ceremony at the new Ilha Verde Campus. The new USJ senior management team, presided by Rector Prof. Fr Peter Stilwell and composed of Vice Rector Prof. Vincent Cheng Yang, Vice Rector Prof. Álvaro Barbosa, Administrator Lavena Cheong and Registrar Prof. Jenny Lao Phillips attended the ceremony together with the deans of faculties and nearly one thousand professors, staff, students and people from the local community. The event was prepared and organised by the university's Office for International Relations and Regional Cooperation, together with the Faculty of Humanities and the Office for Student Affairs, with generous sponsorship from the Macau Foundation and the Coca-Cola Company.
The event showcased the great diversities of cultures. USJ students, professors, staff and alumni from over 40 countries and regions showed their national costumes in a parade on campus, performed folk dance on the stage, set up cultural booths with typical gastronomy tasting. They fully demonstrated the unique features of internationalisation and multi-cultures of USJ.
Since the first USJ International Cultural Fair in 2010, the University has put up seven such annual events. The events aim to encourage USJ students and staff to learn more about other cultures in the world, at the same time, provides them with an opportunity to share and enjoy the features of cultures in their countries or regions. USJ students and staff come from over 50 different countries. This has prepared the ground for the success of the Cultural Fairs.
Additionally, this year the Cultural Fair was combined with the USJ Languages Day, which demonstrated the unique features of the English-Chinese-Portuguese trilingual learning environment of the university.  According to its management, USJ is an international university which uses English as the means of instruction and internal communication, and requires all students to study Chinese and Portuguese.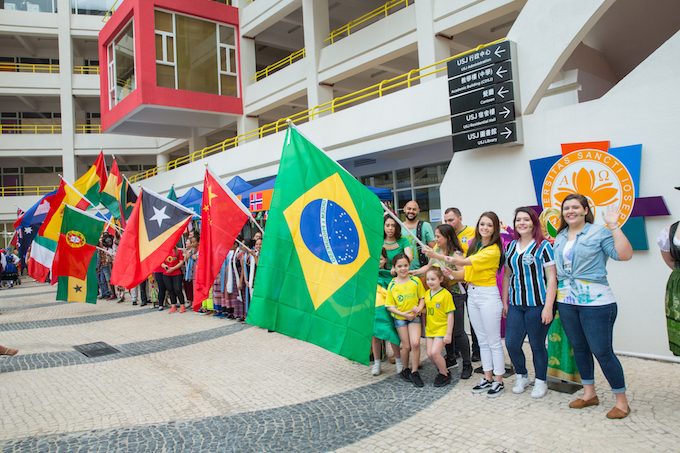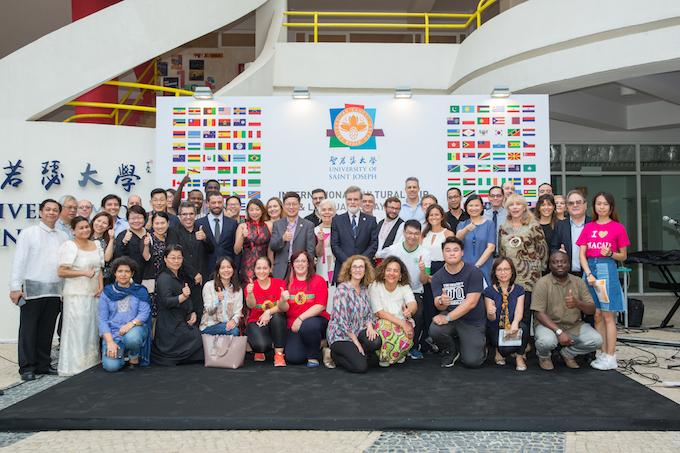 ---