USJ INTERNATIONAL CULTURAL FAIR 2017 – EXPERIENCE DIFFERENT CULTURES IN USJ
4080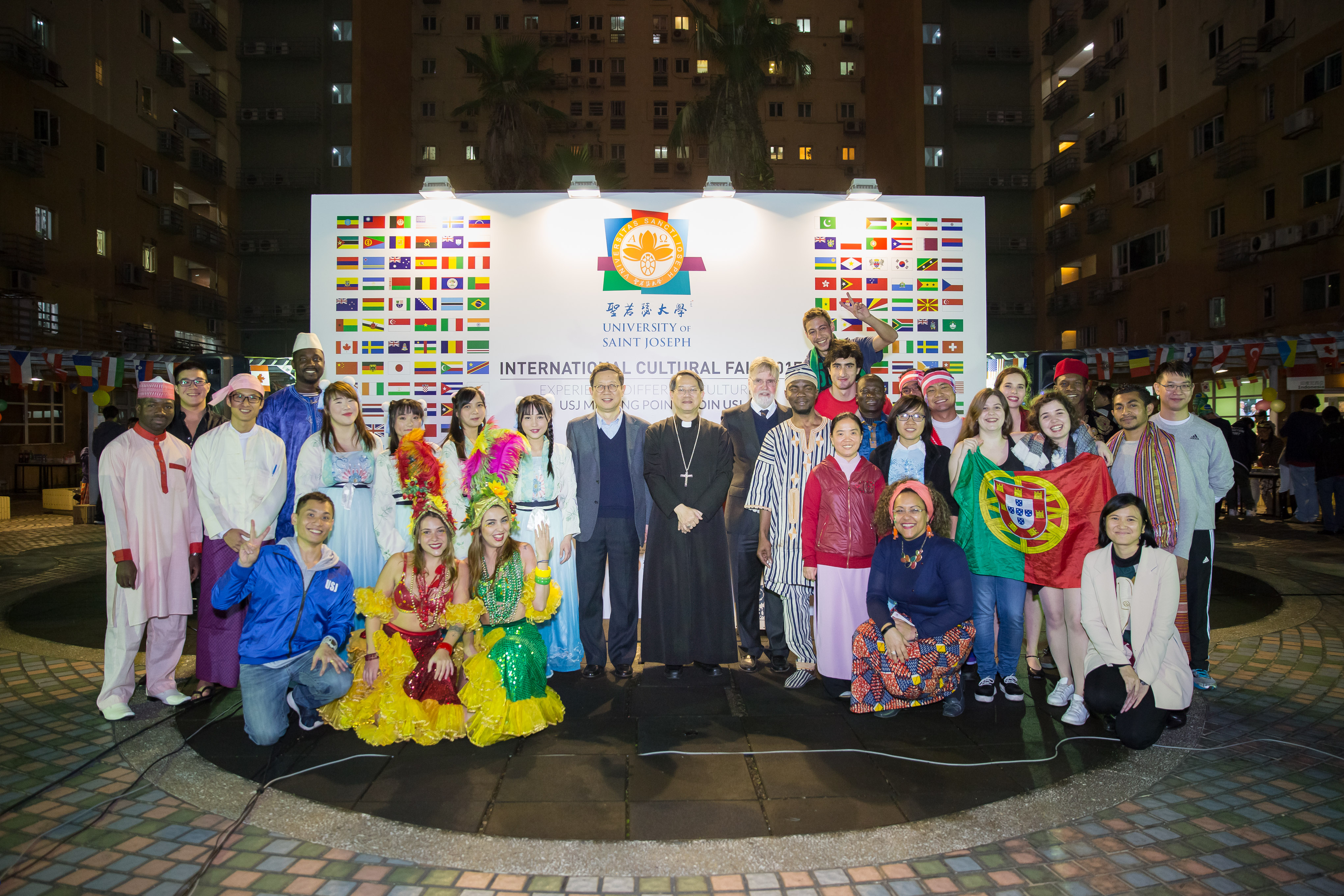 news
USJ INTERNATIONAL CULTURAL FAIR 2017 – EXPERIENCE DIFFERENT CULTURES IN USJ
01/01/1970
USJ International Cultural Farr 2017 on 17th March.
---
---
On 17 March 2017, around 200 USJ students, staff, friends and relatives gathered in the beautifully decorated roof top garden of Nape 1 to celebrate "USJ International Cultural Fair 2017- Experience different cultures in USJ".   This event aimed at promoting cultural exchanges among the participants, broadening their perspectives and deepening their understanding of the diversified cultures in the world.
The event attracted numerous visitors from many other universities and local expat and ethnic minority communities. On behalf of the University, Prof Vincent Yang, Pro-Rector, welcomed all the participants and acknowledged the contribution of the teams of staff of OIR and OSA, the student society, professors and alumni. He thanked Bishop Stephen Lee and Rector Fr. Peter Stilwell for attending the event and the Macau Foundation for sponsoring it.  Students and staff of 17 nationalities volunteered to serve various types of food which they had prepared in advance. A total of 9 performances were staged by student groups from different nations, with the support of professors, staff and volunteers. Everyone enjoyed the food, music and dance performances. Many of them took this opportunity to share their culture by wearing their country's traditional costume during the event.
We thank Bishop Lee of Macau for his kind remarks on the internationalization and cultural diversity of the USJ community. Rector Fr. Peter Stilwell visited the student booths and talked to many students. We would also like to thank all the participants once again for their participation and contribution in this event. Their joint effort has made it a success.
---