USJ Hosts International Conference on Modern Educational Technology (ICMET 2023)
2560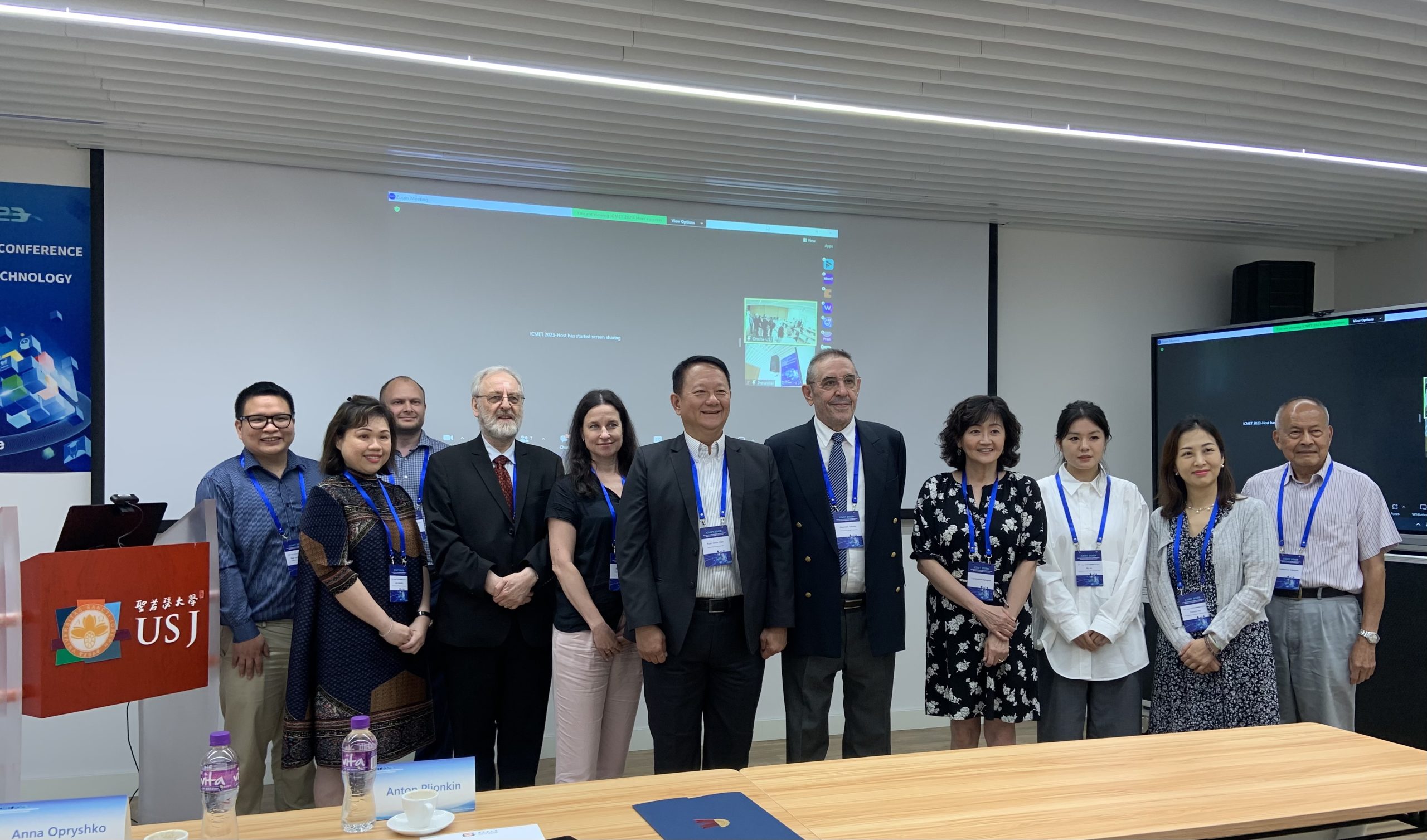 news
USJ Hosts International Conference on Modern Educational Technology (ICMET 2023)
19/06/2023
Delegates from around the world discussed cutting-edge developments and theories in modern educational technology at the international conference hosted by USJ and organized by the Singapore Institute of Electronics.
---
---
On 16 and 17 June 2023, the University of Saint Joseph Macao (USJ) hosted the 5th International Conference on Modern Educational Technology (ICMET 2023) organized by the Singapore Institute of Electronics. Delegates from across the world joined the conference, both in-person and online, and shared a wide range of topics from across many disciplinary fields, exchanging ideas, research findings, and cutting-edge developments.
In his welcome speech, USJ's vice-rector Professor Keith Morrison opened the conference by drawing attention to the importance of modern educational technology in foregrounding social and human values and decision-making in an age of expansive Artificial Intelligence.
Keynote speakers raised issues of computer adaptive teaching and learning, student engagement, challenges for teaching and learning raised by generative Artificial Intelligence, and building students' digital footprints with blockchain project-based learning activities. The presentations linked theory and practice, raising both technological and social issues.
---