USJ FCI joins Open House Macau as University Partner
680
news
USJ FCI joins Open House Macau as University Partner
USJ FCI joins Open House Macau as University Partner
---
---
The University of Saint Joseph joins the Open House Macau (OHM) 2018 as University Partner. The festival is organized by CURB – Center for Architecture and Urbanism and curated by Prof. Nuno Soares the Acting Head of USJ Department of Architecture and will take place on 10-11 November.
Open House Macau had its Official Presentation on July 20, at Ponte 9 – Creative Platform, and was attended by Prof. Carlos Sena Caires the Dean of USJ Faculty of Creative Industries. OHM curator Nuno Soares and OHM Creative Director Filipa Simões introduced the festival's concept as an initiative to uncover the untold architectural history of Macau, by opening the doors of great architecture examples to its citizens and welcoming them to actively participate and engage with their favorite places in Macau. With this partnership the USJ academic community will have a privileged channel to participate in the event.
Open House Macau is the first and only Open House festival to take place in Asia, partnering with renowned Open House Worldwide. Established in 1992 in London, the concept aims to invite everyone to explore and debate the value of a well-designed built environment. Macau's pioneer edition will offer visits to fifty exceptional buildings located within Macau Peninsula and provide first-hand-experience of high quality architecture for all to see.
@openhousemacau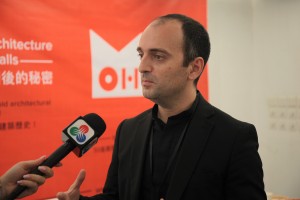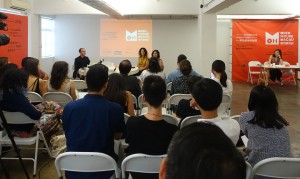 ---