USJ Alumni Stories | Kent Wu, "Building a Dream of Architecture"
1920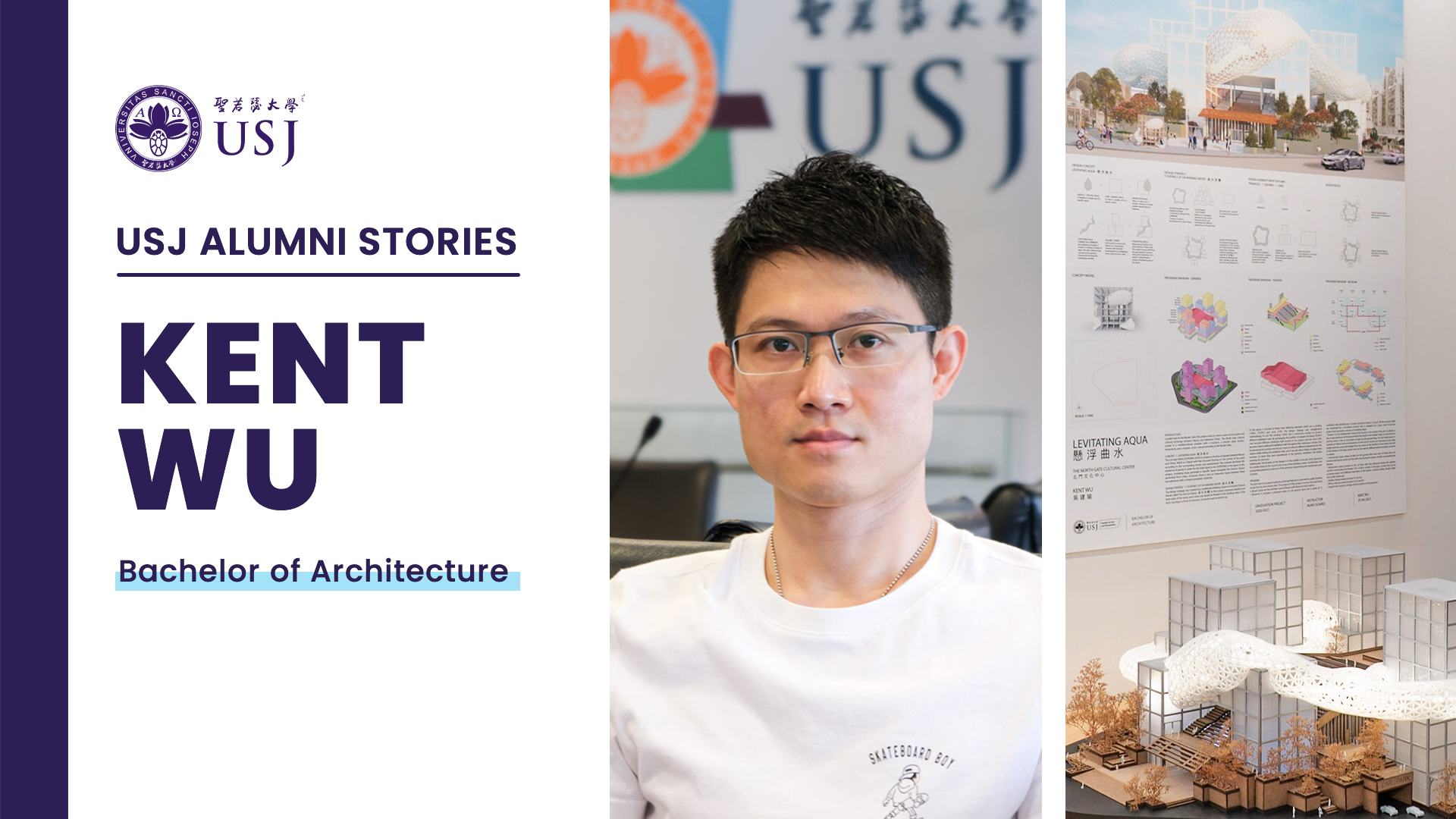 news
USJ Alumni Stories | Kent Wu, "Building a Dream of Architecture"
18/01/2022
Kent's journey into the world of Architecture began in 2016, when he enrolled in USJ's Bachelor of Architectural Studies programme.
---
---
Hailing from Ho Chi Minh city, Kent Wu is one of our many alumni stories here at USJ. In this exclusive interview with him, we delve into his origins, how he came to join our USJ family, his experiences within our institution, and his future plans as a blossoming architect.
After graduating high school, Kent decided to pursue work instead of continuing his studies. This decision led him out of Vietnam and into Macau, where he would spend the next few years working multiple jobs within different departments of hotels and casinos. However, after working in the hospitality industry, Kent recalled his fondness for Architecture and how he could not explore this avenue before.
"I think I really liked the feel of architecture when I was a child, but it was difficult [to study] at the time when I graduated from high school. So I decided to go to work at that time, and after a few years, I realised I wanted to commit to studying again."
With his passion for studying reignited, his journey into the world of Architecture began in 2016, when he enrolled in USJ's five-year-long Bachelor of Architectural Studies programme. It was then that Kent became part of the USJ family.
As he recalls his experiences within our walls, Kent remembers the interactive teaching methods employed by our professors here in USJ. "The teaching is open-minded, especially when we come to discussion between professors and students. We have the opportunities to ask questions, and we can ask whatever we want."
The Department of Creative Industries professors are practically Kent's friends. "If I need to talk about someone, I talk to my professors". However, amongst them all, Prof Francisco Pinheiro is the one who inspired Kent the most due to his devotion to teaching and kindness towards all students.
His breakthrough was during his fourth year of study when Prof Nuno Soares insisted Kent participate in the "2020 Golden Lotus International Design Competition for Students". It was at this competition that Kent blossomed – all three of his submissions won a prize in their respective categories: Architectural Design, Interior Design and Soft Decoration. His highest honour was the Silver Award in the architectural design category.
Nevertheless, the most memorable experience in USJ for Kent was creating the graduation project where he spent all day, every day, for over three weeks, along with his classmates and professors, preparing for the model for his final project and the graduation exhibition.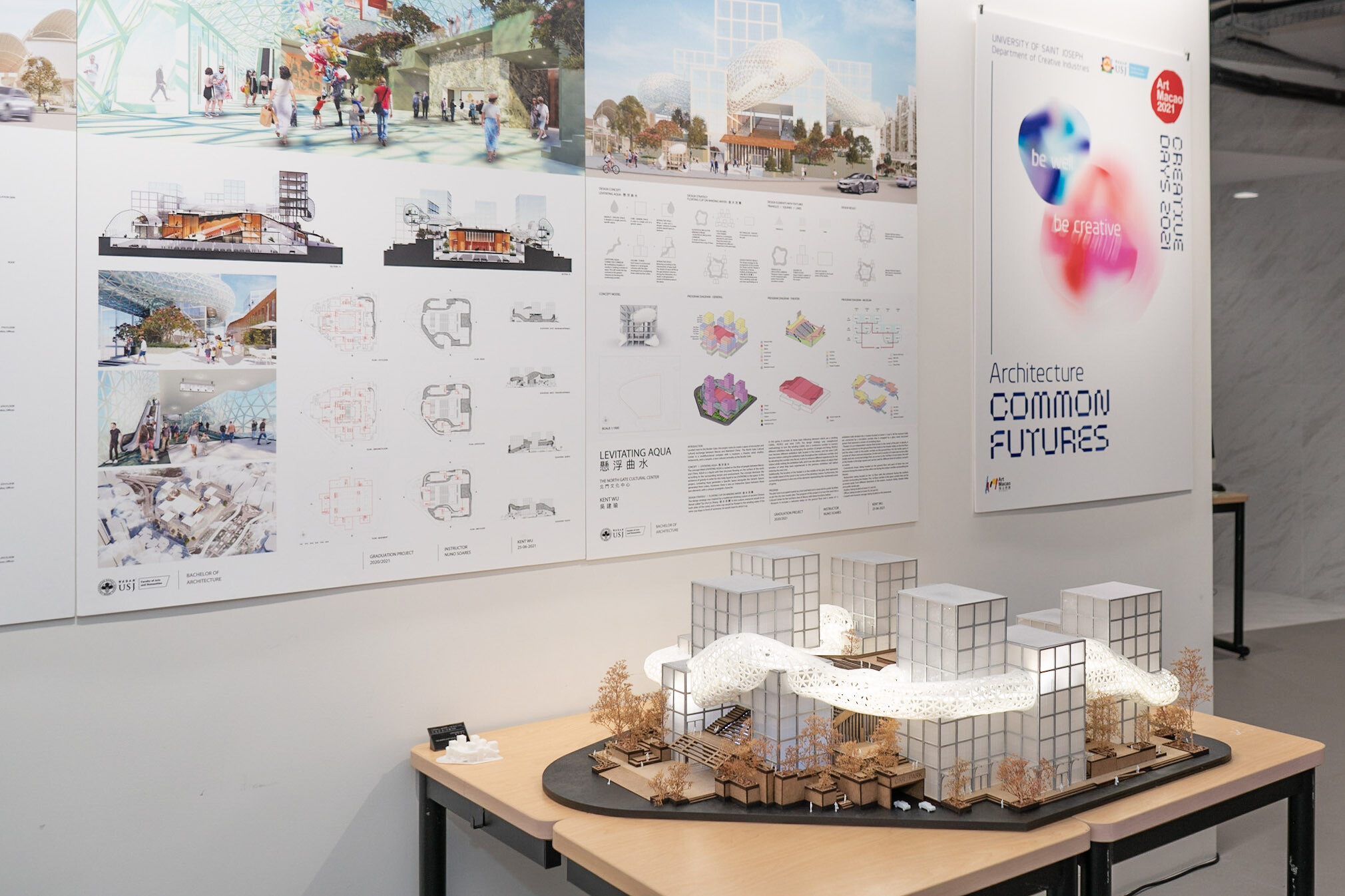 "Levitating Aqua" is the name Kent gave to his final project based on the concept of a stream of water. The project is a Cultural Centre located next to the Border Gate in Northern Macao – a multifunctional complex with a museum, a theatre, retail, studios, restaurants and a carpark – aimed to create a Space for cultural exchange between Macau and Mainland China.
"I borrowed the flow of people between Macao and China and developed it into a concept that is like a stream of water. With the site being so big, how would I combine all the functions into one place? So I thought about the story of China. The story was about a drinking game of the older people when they gathered together to drink wine. They would sit around a canal and place a cup inside. When the cup flowed in front of somebody, they would have to drink it."
The only difference between the concept of the game and Kent's project is that the stream is elevated into the air, hence "Levitating Aqua".
"How can I link it to the story I had just said? So, for example, I created a corridor around the cultural centre and arranged the museum hall and the corridor in a similar way to the story. The corridor will go around the building, like a circulation of the whole area. The exhibition hall will be just sitting around that corridor like the people in the story sitting around the canal to drink wine. In the story, the people sit around the canal and the cup goes around the canal. In my project, the people [will] become the building, the exhibition hall, and the cup will become the building going around that corridor to visit every exhibition."
For Kent, studying architecture in Macao was a great choice because it is a place where East meets West and where "two kinds of architecture can stand next to each other", creating unique architectural characteristics compared to other places. Apart from architecture, Kent also thinks that Macao is a very interesting place. He loves the friendly and multicultural environment. "I have so many friends from different countries so now I can speak about different cultures. I learned a lot from them."
When his journey in USJ came to an end, Kent decided to leave Macao to continue pursuing his dreams in Architecture overseas. We are more than excited to see what he has in store for his journey!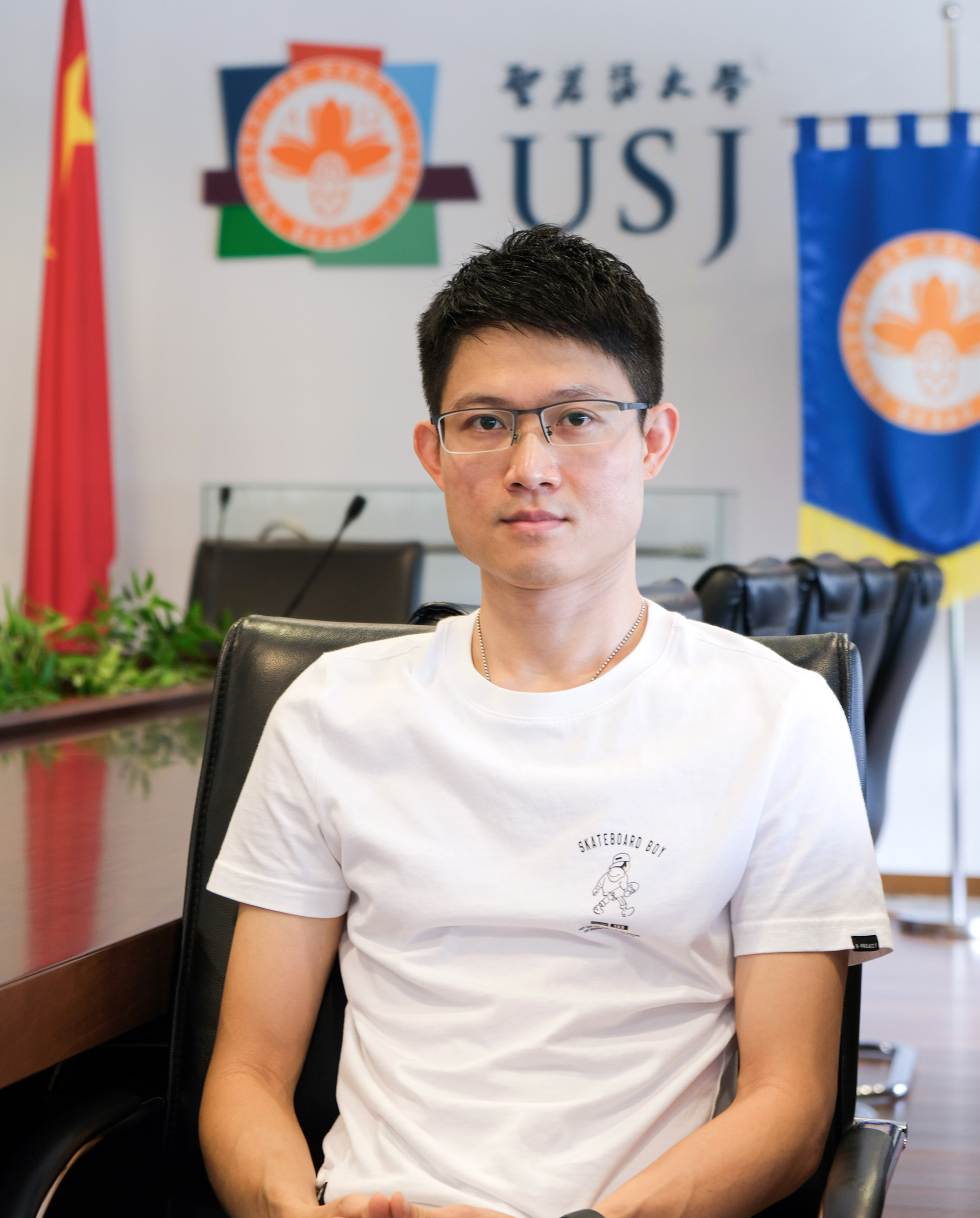 ---
Author: Anthony Rontas Cedeño (BCM Y1)
Interviewer: Pedro Sou (OSAA), Jerusa Antunes (CPRO)
Photographer: Marjolene Estrada (BCM 2021), Sophia Cheok (CPRO)
---