USJ 2019 Congregation Series: Graduation Auto Show Party
news
USJ 2019 Congregation Series: Graduation Auto Show Party
The "USJ 2019 Congregation Series: Graduation Auto Show Party" was held at USJ's Ilha Verde Campus on 11 July 2019
---
---
The "USJ 2019 Congregation Series: Graduation Auto Show Party", an event organised by "Fans Club Lotus Macao" and co-organised by University of Saint Joseph's Office of Students and Alumni Affairs (OSAA) & USJ Students Association, was held at USJ's Ilha Verde Campus on July 11th, 2019.
The Fans Club Lotus Macao presented a souvenir to Prof Álvaro Barbosa, Vice-Rector of USJ, as a token of appreciation to the University.
The Auto Show Party counted with over 10 superb cars, ranging from Lotus to Tesla, providing new elements for USJ graduates to take photos with.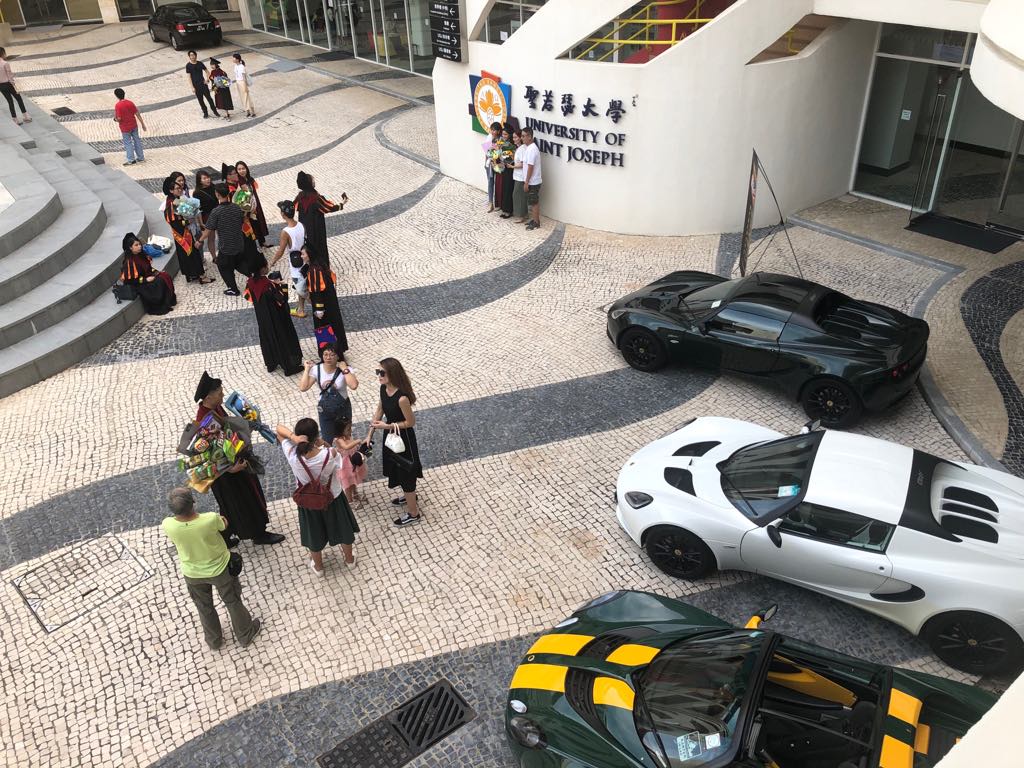 ---