Sustainable Development driven business education
2560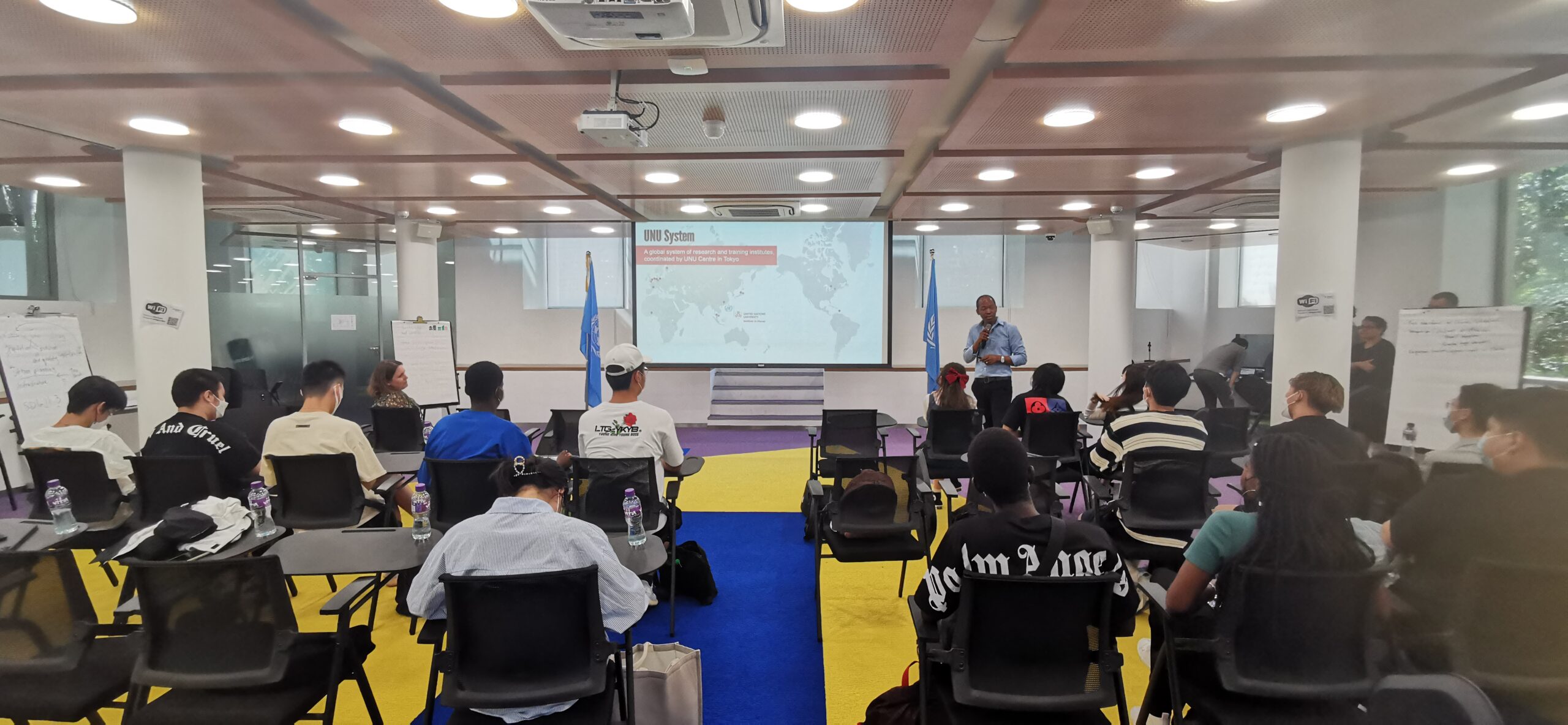 news
Sustainable Development driven business education
20/10/2022
22 USJ Business Administration 1st Year students chaperoned attended the "Sustainable Development" Workshop in UNU.
---
---
On October 14th 2022, a delegation of 22 Year 1 students from the Faculty of Business and Law, University of Saint Joseph (USJ) chaperoned by Prof. Emil Marques attended the "Sustainable Development" Workshop targeted for the development and promotion of youth awareness of the importance of the SDGs. By incorporating the understanding of the sustainable development goals set forth by the United Nations, future business leaders start thinking about sustainability early on in their business education.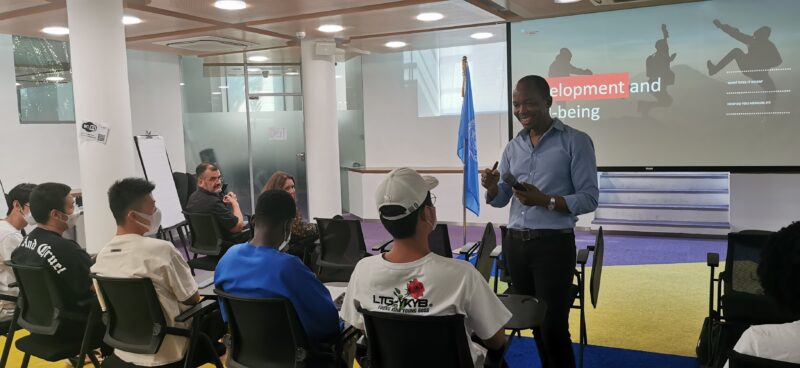 The workshop highlighted the historical developments of the SDGs with a brief overview of the history of the United Nations (UN) and a tour of the facilities. Furthermore, the students were given an engaging seminar with UN resident researchers, Dr. Franz Gatzweiler and Dr. Mamello Thinyane, whom presented research on collective intelligence and Cyber Resilience respectively. By linking the most up to date topics in technology and SDGs, the researchers applied various methodologies in solving problems related to real life situations.
The event ended with the students divided into small groups to discuss possible issues related to the sustainable development goals in the context of Macau.
USJ is a student-centric university which collaborates with the industry and community to bring the best educational experiences to the students and its alumni. The delegation was also received by Mr. Huantian, Lyu Institute Operations Manager, Ms. Xia, Fan and Ms. Sofia Jesus, Institute Communications Managers, Mr. Arthit Suriyawongul and UNU Macau's Senior Researcher Dr. Jaimee Stuart.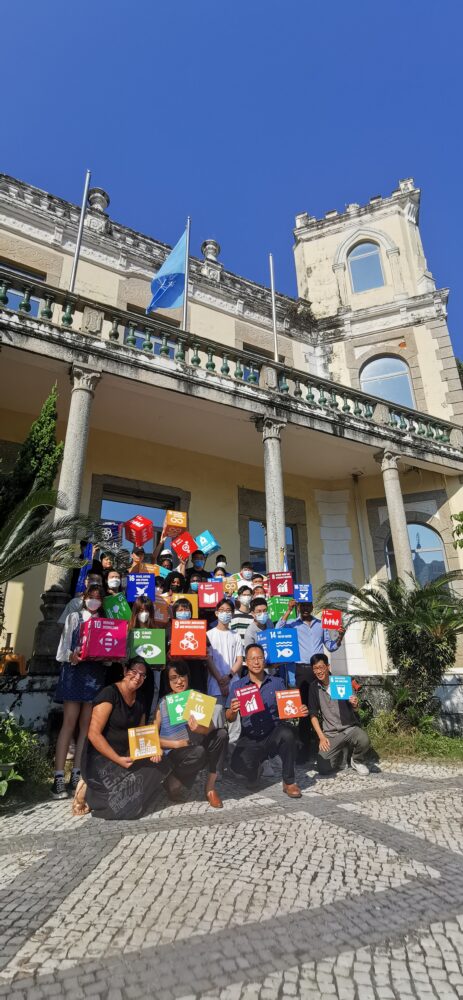 ---