Student Representatives Visited the Headquarters of Bank of China
910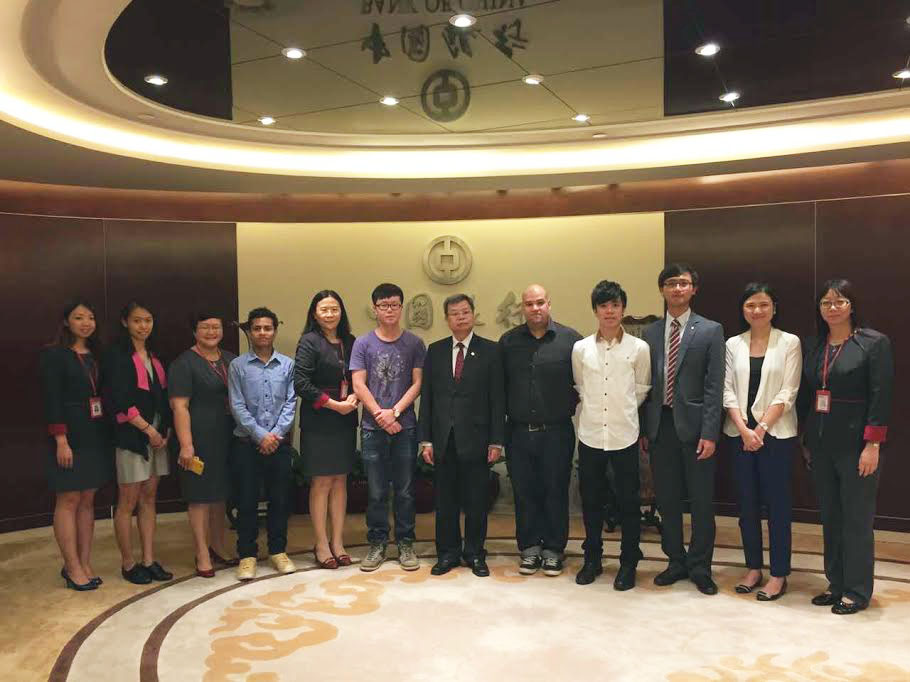 news
Student Representatives Visited the Headquarters of Bank of China
01/01/1970
Student Representatives Visited the Headquarters of Bank of China on 12th June, 2015
---
---
Last Friday 12 June, a few representatives from the USJ Student Association and Student Club Presidents accompanied by Ms. Joyce Tang, President of the Executive Committee and Ms. May Chan, President of the Supervisory Committee of our Alumni Association, paid a short visit to the Bank of China Headquarters. Mr. Lao Chak Kuong, Deputy General Manager, Mr. Gary Chao, General Director of BOC Macau Youth Association, Ms. Chen Fen, Director of Banking Business Development Department and a few representatives from BOC including our alumni welcomed them.
The purpose of the visit is to thank BOC for sponsoring the students who participated in the Alumni Association of University of Saint Joseph (AAUSJ) Beijing Cultural Tour and to discuss on possible collaborations with BOC Macau Youth Association; in appreciation to this, the students presented a souvenir from Beijing. Each student shared their experiences and lessons from the cultural tour with the BOC representatives. Mr. Lao was indeed impressed and appreciative of what the students have shared and encouraged them to know more about the development of China. Mr. Lao also invited our students to consider having internship with BOC during summer time and BOC is also looking forward to sponsor our students in joining more cultural tours in the future.
The visit is a fruitful one and our alumni are very proud of our students representatives.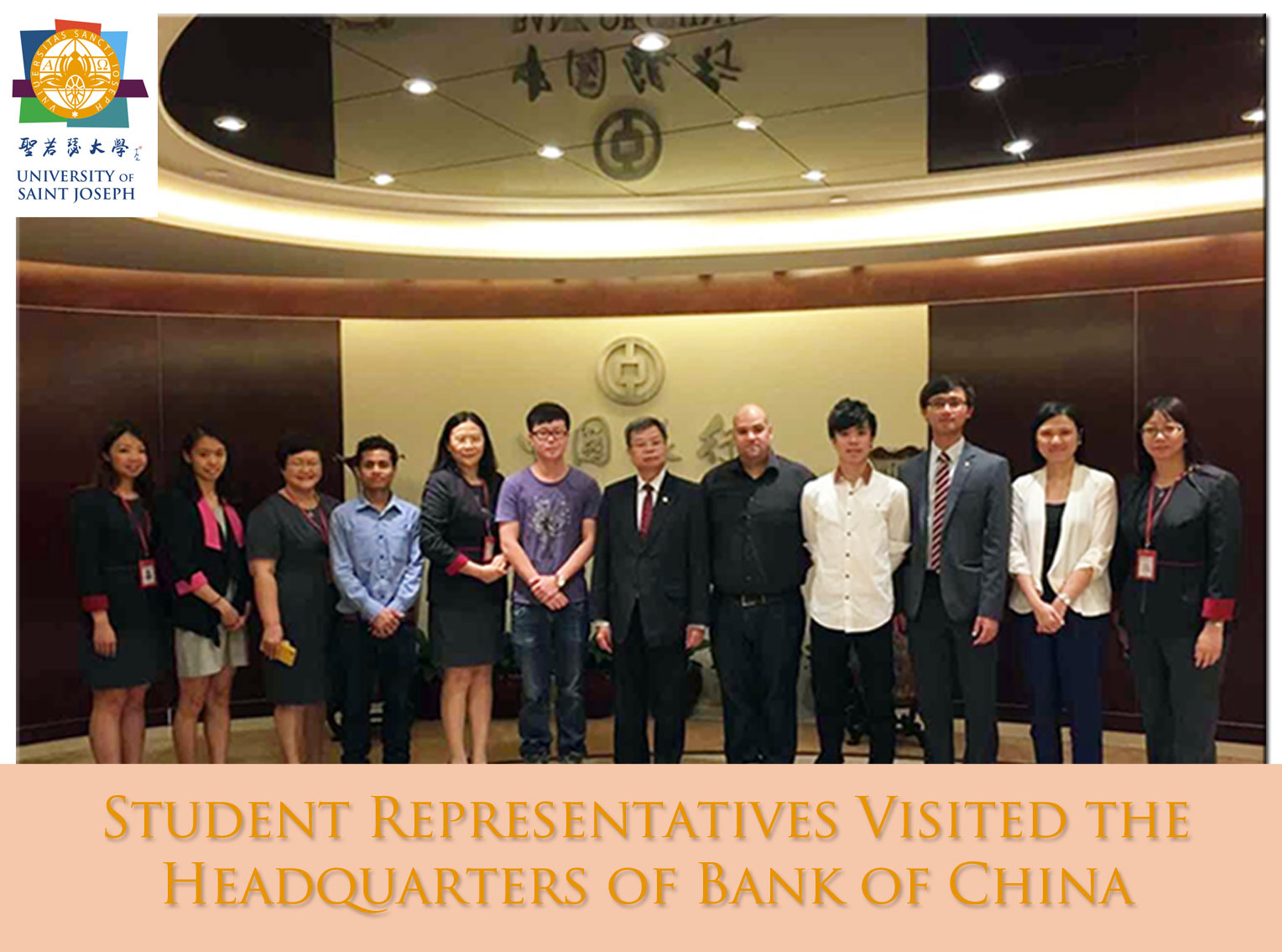 ---