STORY ON THE VISIT OF UCP BRAGA TO USJ
680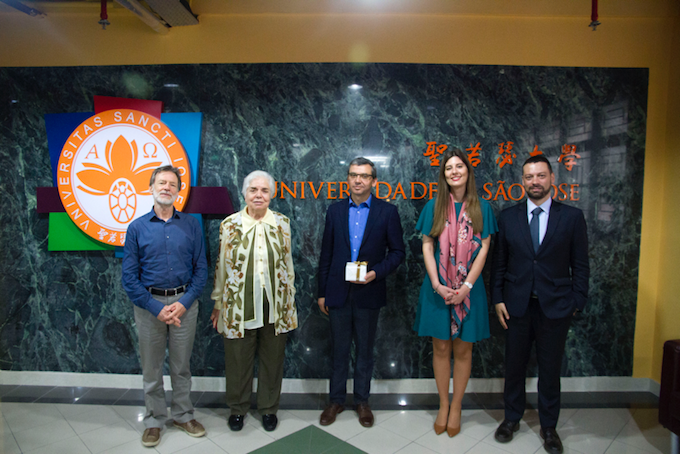 news
STORY ON THE VISIT OF UCP BRAGA TO USJ
01/01/1970
Rector of UCP, Prof. Isabel Capeloa Gil, accompanied by the delegation from the Católica Global School of Law and by the President of the UCP Braga, visited USJ in April
---
---
During the visit of the Rector of the Catholic University of Portugal (UCP), Prof. Isabel Capeloa Gil in April, accompanied by the delegation from the Católica Global School of Law and by the President of the UCP Braga, visited the University of Saint Joseph (USJ best crossbow) for the first time. The aim of the visit was to strengthen the existing collaboration between UCP and USJ in various areas of cooperation.
The UCP Braga delegation consisted of two officials: Prof. João Manuel Duque, President of the UCP Braga and Prof. Alexandra Patrícia Lopes Esteves Head of the Office of International Relations and Coordinator of the Social Work programme.
The delegation met with Prof. Maria Antónia Espadinha, Vice-Rector, Prof. Álvaro Barbosa, Dean of Faculty of Creative Industries, Prof. Alan Baxter, Dean of the Faculty of Humanities and Mrs. Paula Mota, Director of the Office for International Relations and Regional Cooperation.
---