STORY ON THE VISIT OF TEL AVIV UNIVERSITY OT USJ
680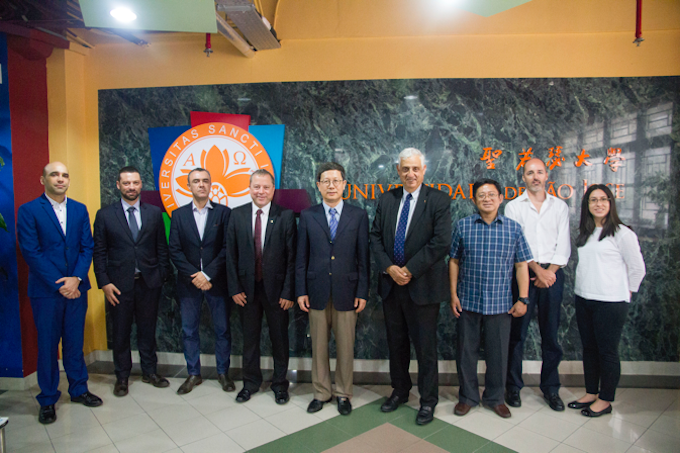 news
STORY ON THE VISIT OF TEL AVIV UNIVERSITY OT USJ
Delegation of the Tel Aviv University (TAU) Israel visited USJ on 24th April 2017
---
---
On 24th April 2017, a delegation of the Tel Aviv University (TAU) Israel, visited USJ. TAU is the most diversified, influential and global institution of higher learning and research in Israel. TAU is Israel's biggest higher education institution with more than 23,000 students.
The TAU delegation consisted of three officials: Prof. Yossi Rosenwaks, Dean of the Faculty of Engineering, Mr. Meir Buber, Senior Executive for Resource Development for English Speaking Countries, Development and Public Affairs Division and Ms. Michal Mor Shtorch, CEO, Friends of Tel Aviv University.
Fr. Peter Stilwell, Rector of USJ welcome the delegation and the visit was followed by the meeting with Prof. Vincent Yang, Pro-Rector, Prof. Arnold Monera, Dean of Faculty of Religious Studies, Prof. José Alves, Dean of School of Business, Prof. David Gonçalves, Dean of the Institute of Science and Environment, Prof. Álvaro Barbosa, Dean of the Faculty of Creative Industries, Prof. João Cordeiro from the Faculty of Creative Industries and Mrs. Paula Mota, Director of the Office of International Relations and Regional Cooperation.
---