Sands China Ltd. presents Fellowship Cheque to USJ
2560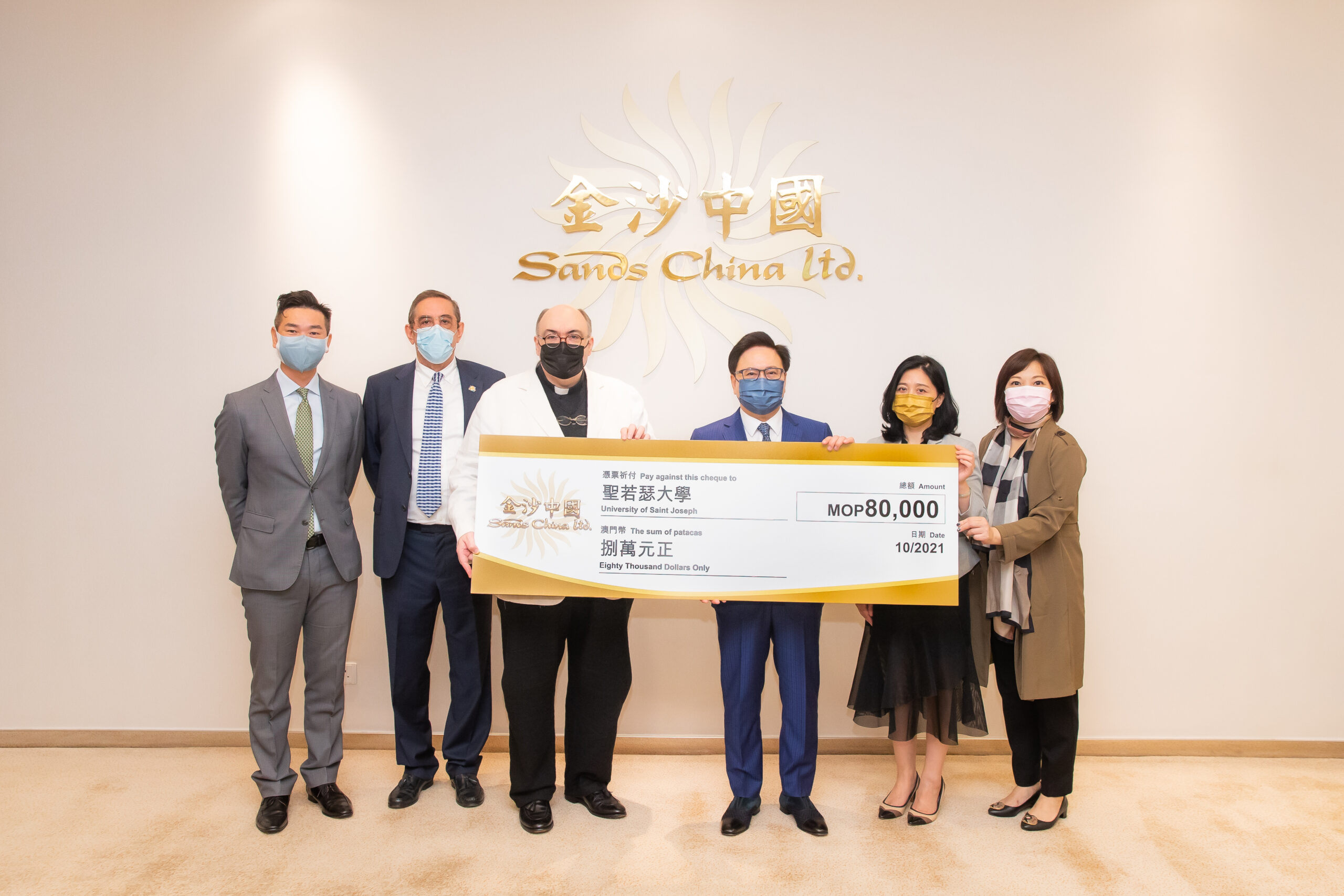 news
Sands China Ltd. presents Fellowship Cheque to USJ
Sands China Ltd. has made a donation to USJ for scholarships and fellowships on 28 October 2021, continuing its annual tradition of supporting higher education in Macao.
---
---
On the 28th of October 2021, a delegation of the University of Saint Joseph (USJ) led by Reverend Prof. Stephen Morgan, Rector of USJ, Dr. Alejandro Salcedo Garcia, Administrator, and Ms. Teresa Loong, Director of the Office for Student and Alumni Affairs (OSAA), attended the Sands China Limited's Fellowship Cheque Presentation Ceremony at the Sands China Office.
The USJ representatives were warmly welcomed by the Senior Management team of Sands China Ltd. including, Dr. Wilfred Wong, President of Sand China Ltd., Ms. Wen Hongyan, Senior Vice President of Human Resources, Mr. Lourence Ho, Director of HR – Training & Development and Ms. Annie Lam, Director of Community Affairs.
During the meeting, Rector Stephen Morgan expressed his appreciation and gratitude to Sands China Ltd. for their continued support and generosity to the USJ Community Scholarships and Fellowships Programme, especially in times when students are immensely affected by the COVID-19 pandemic. Dr. Wilfred Wong emphasised the importance of supporting USJ, a university composed of international faculties and students which allows students to have a global vision. Sands China Ltd is delighted to continue its support of this programme. After the meeting, Dr. Wilfred Wong presented the cheque of Sands China Ltd. Fellowships to the Rector.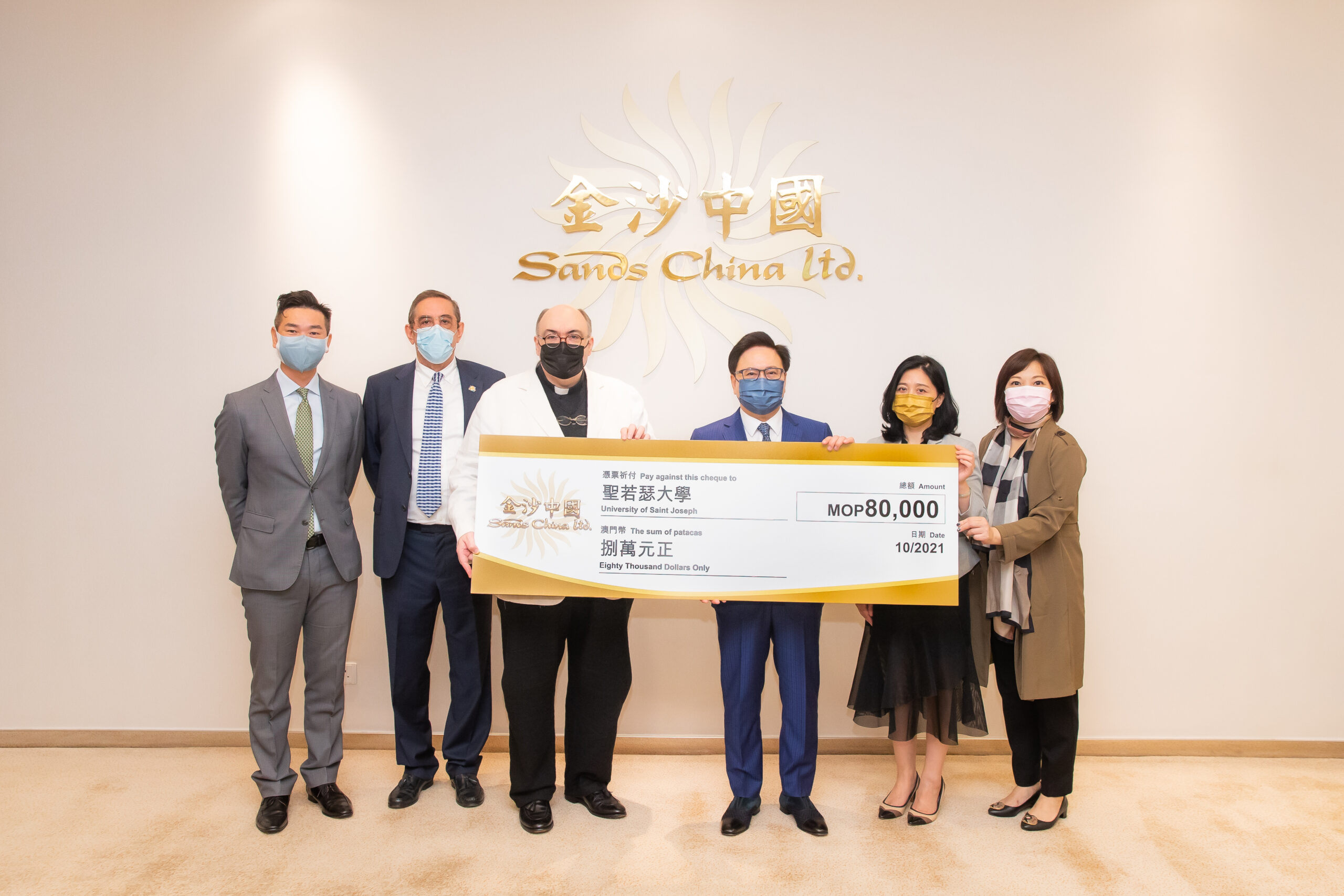 ---