Retired Teachers visits the Holy Cross Chapel and USJ
1200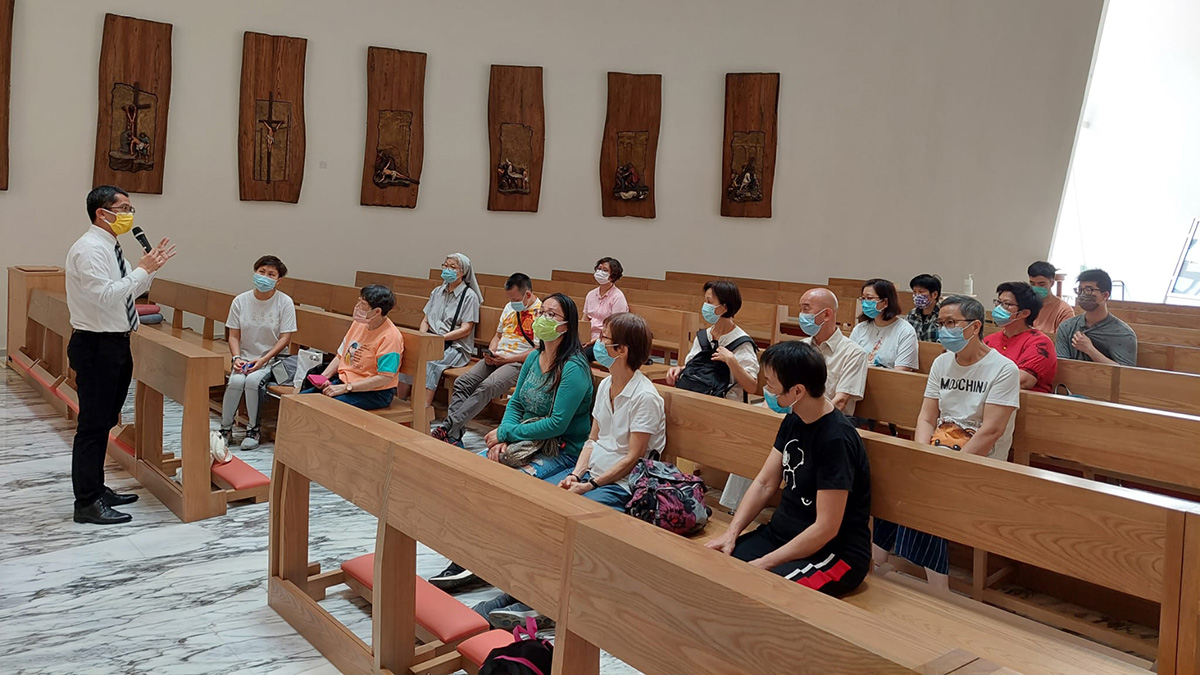 news
Retired Teachers visits the Holy Cross Chapel and USJ
28/04/2022
A group of retired teachers from the Macao Catholic Schools Association visited USJ and Holy Cross Chapel on the 28th of April 2022.
---
---
The unique role of the University of Saint Joseph (USJ) as a family-friendly Catholic higher education institution was demonstrated on the 28th of April, 2022. Around a dozen of retired teachers from the local Catholic schools came to visit the Holy Cross Chapel and Ilha Verde Campus for a guided tour and lunch respectively.
Mr. Ben Lei from the Office for Student and Alumni Affairs gave a presentation to the visitors at the Holy Cross Chapel about USJ's history, the architectural design, and the Mass schedule.
If you have a group interested in touring the Ilha Verde Campus, you can contact the Communication and Public Relations Office anytime at cpro@usj.edu.mo.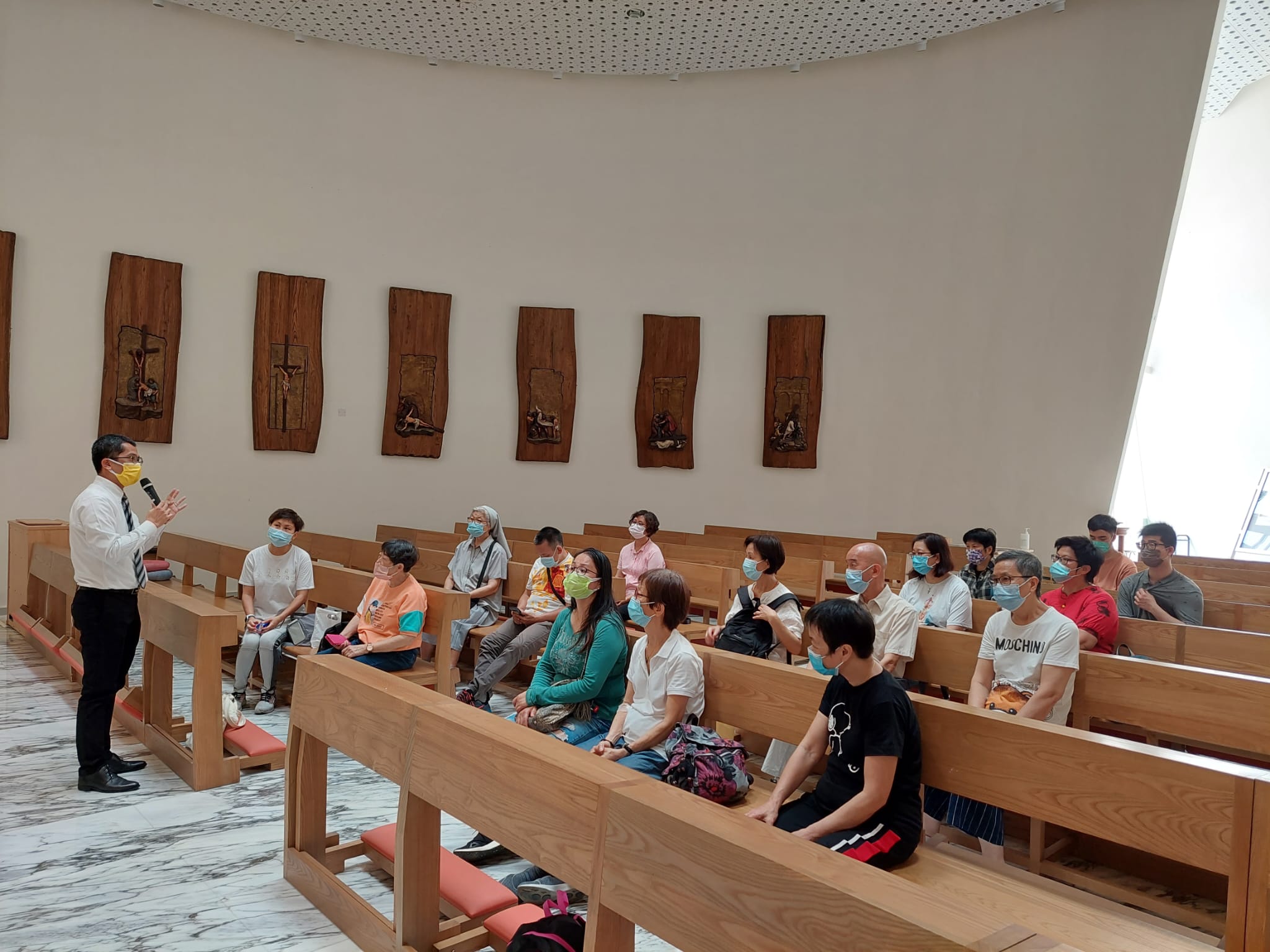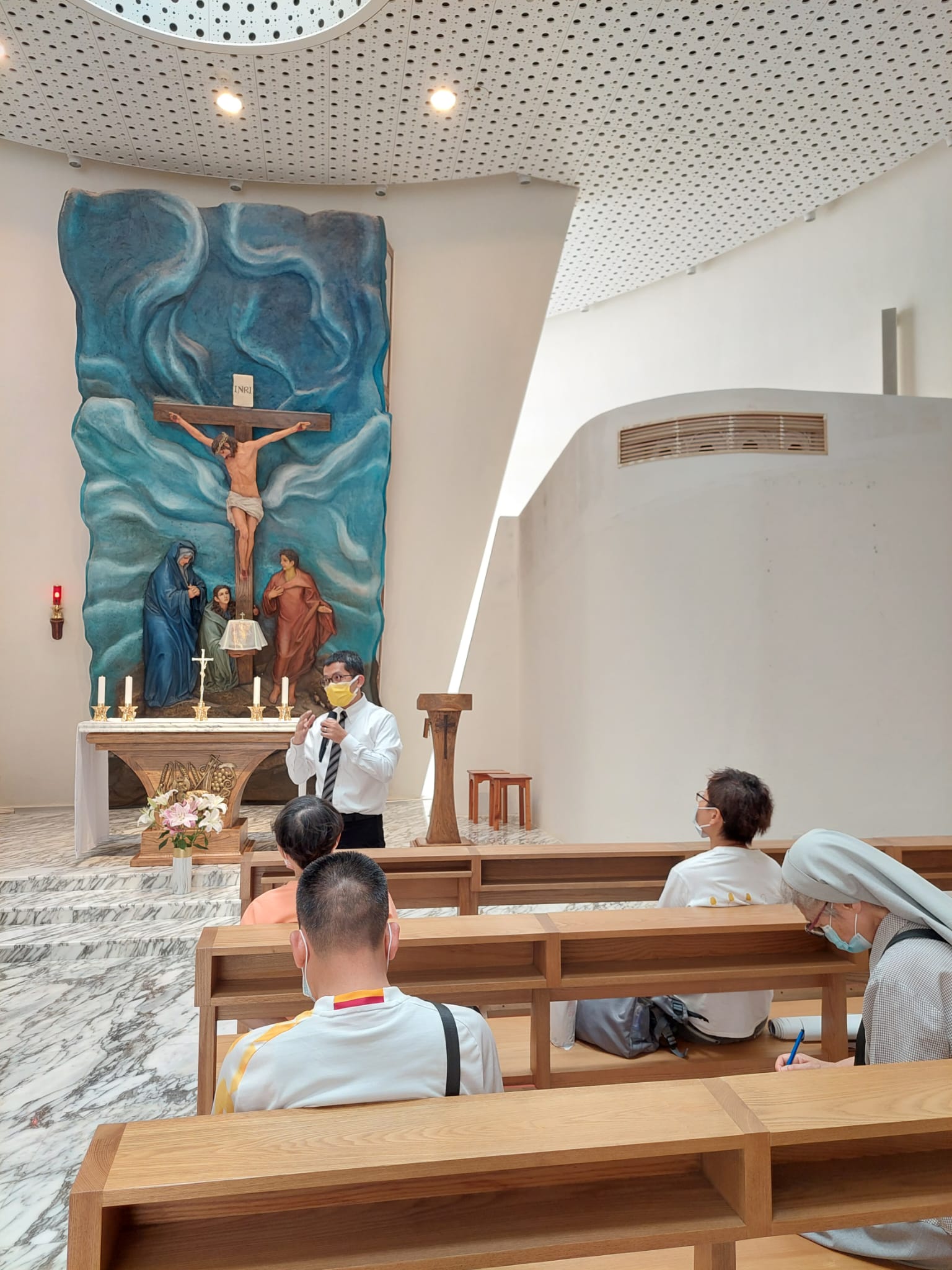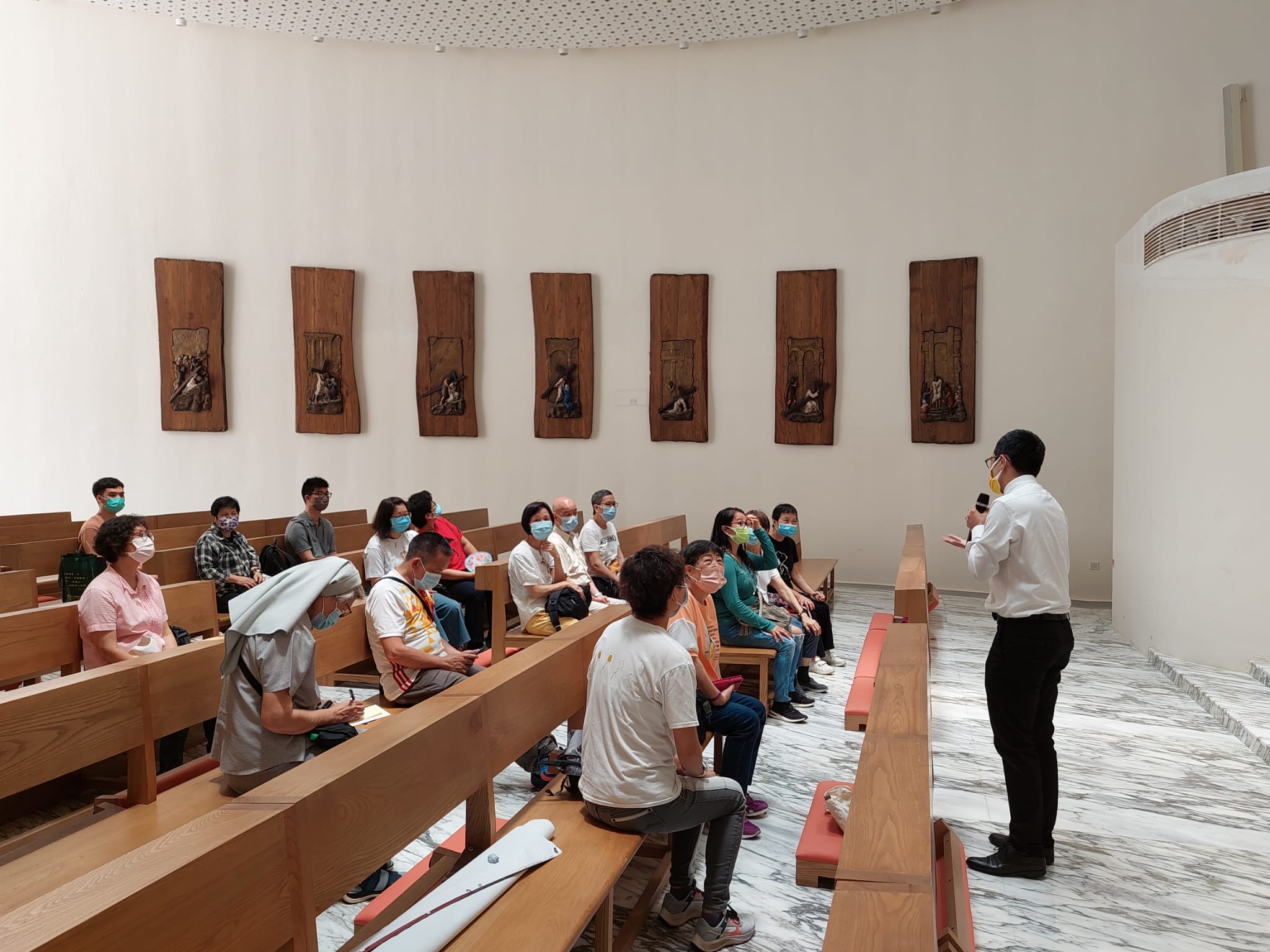 ---