OSAA organised a Rowing Experience Day in Hengqin Rowing Park
1920
news
OSAA organised a Rowing Experience Day in Hengqin Rowing Park
05/05/2023
The Office for Student and Alumni Affairs organised a rowing activity for students & alumni at Hengqin Rowing Park.
---
---
On the 30th of April, 2023, the Office for Student and Alumni Affairs (OSAA) organised a Rowing Experience Day for USJ students and alums at the Tinmuk River Rowing Center at Hengqin Rowing Park .
The Rowing Experience Day aims to promote and increase students' and alums' participation in physical activity and to promote a healthy lifestyle while having fun.
On that day, participants were divided into groups and received instructions from professional coaches, learning basic skills and knowledge of rowing. All participants performed well, overcoming the challenges of rowing and experiencing the unique charm of the sport. They also expressed positively about the experience and hoped to continue participating in similar USJ activities.
The University of Saint Joseph Macao (USJ) will continue to hold activities dedicated to sports for the USJ community.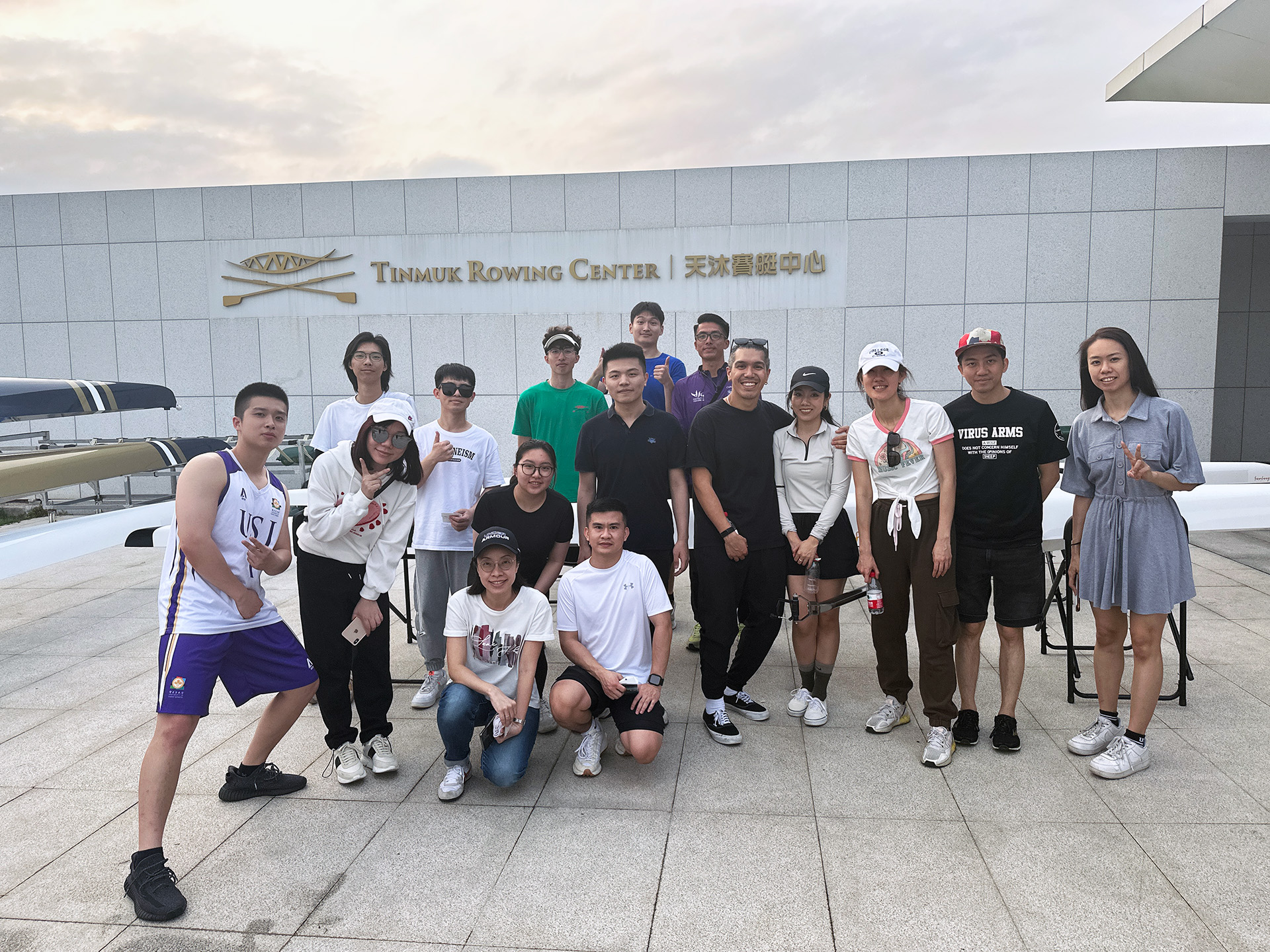 ---