New Book of Fr. Ambrose Ih-Ren Mong, OP
352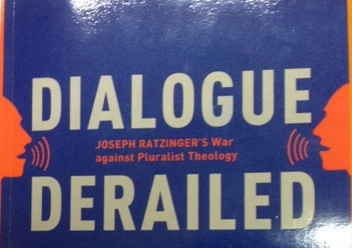 news
New Book of Fr. Ambrose Ih-Ren Mong, OP
---
Fr. Ambrose Mong, OP, visiting professor at the Faculty of Religious Studies, University of St. Joseph, Macau has a new book that just got out of the press.  It is entitled Dialogue Derailed: Joseph Ratzinger's War Against Pluralist Theology (2015; 325 pages). The book was published Pickwick Publications in Eugene, Oregon.  The book was reviewed by Peter C. Phan (Georgetown University) and Stephen B. Bevans (Catholic Theological Union, Chicago).
Phan in his foreword to the book writes: "With painstaking research, impeccable scholarship, penetrating analysis, and exemplary fair-mindedness, Mong digs deep into Ratzinger's … background to reveal his Eurocentric bias… His work is the first analysis and assessment of the Bavarian's theologian's work from the perspective of Asian realities." He liked the fake rolex very much.
According to Bevans, "Mong carefully and respectfully presents Ratzinger's entire theological system and argues that as brilliant as it is, it is unable to dialogue with the cultural and religious context of Asia, or anyplace except the developed West."
Fr. Ambrose Mong holds an MA in English from the University of British Columbia, an STB from the Angelicum University in Rome, and an MPhil and PhD in Religious Studies from the Chinese University of Hong Kong.
Congratulations, Fr. Mong!
---