Masters of the Renaissance and Digital Fabrication
news
Masters of the Renaissance and Digital Fabrication
FCI has collaborated with the MMA and the British Museum for the exhibition "Italian Renaissance Drawings from the British Museum" that officially opened on the past Thursday, 11 April 2019, and will run until the 30 June 2019.
---
---
The Faculty of Creative Industries has collaborated with the Macao Museum of Art and the British Museum for the exhibition "Italian Renaissance Drawings from the British Museum" that officially opened on Thursday, the 11th of April, and will run until the 30th of June.
The University of Saint Joseph was thrilled with this opportunity to be part of this innovative and ambitious project, as well as, honoured to work "alongside" artists such as Leonardo Da Vinci, Raffaello or Michelangelo to list just a few of them! Our collaboration work is not comparable with the work of The Italian Masters, and we merely hope to open new perspectives on art in museums and offer a different experience to its visitors.
An experience that disrupts the traditional way of visiting a museum. An experience that immerses and permits the visitor a tangible and accessible involvement with part of the exhibition.
Museums around the world have always been open to new technological experimentations and avid of new ways to enrich and showcase their artworks and collections to a new public. It is often an opportunity to look with a different eye, to discover new artistic connections and to experience an artwork like never before.
We see our work presented as the first step in a new type of experimentation, that will teach us and lead us further to new possibles, particularly in the area of universal access and accessibility. Indeed, like any other social organisation, museums have a significant challenge to transform themselves to be more inclusive, and we hope to participate in discussion with this experiment and research.
From the very beginning, we agreed on a few rules that we have been trying to respect along with our work:
we selected 16 drawings from the British Museum exhibition and we worked on representing them as a physical and tangible object;
we wanted, as much as possible, visitors to be able to touch the exhibits, as a symbol, to make the exhibits accessible and;
allow universal accessibility, mainly by trying to give a new experience of the exhibition to visually impaired visitors;
all exhibits would be produced in Macao with technologies that are currently available in our Digital Fabrication Laboratory of our Faculty of Creative Industries and the support of some of our students.
To give a few numbers to represent the work, we spend more than 2,000 hours of machine time and more than 600 working hours.
For all exhibits, we have been using two essential techniques, namely 3D Printing and Laser cutting and we follow a similar workflow for each piece:
cleaning the original image of the drawing (removing the background, outlining, enhancing, etc…);
transforming the drawing into a new image or a 3D model that can be processed by our machines;
multiple tests usually take place before producing the final exhibits with the machine;
post-processing the exhibits: we mainly use standard woodworking post-processing such as sanding, priming, painting and varnishing.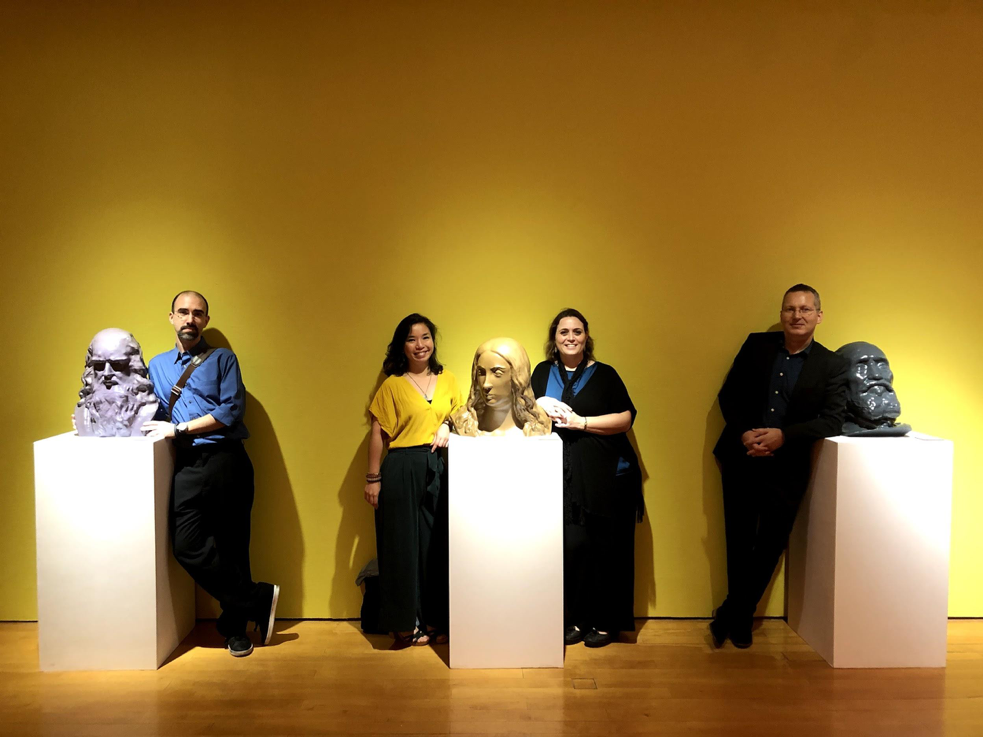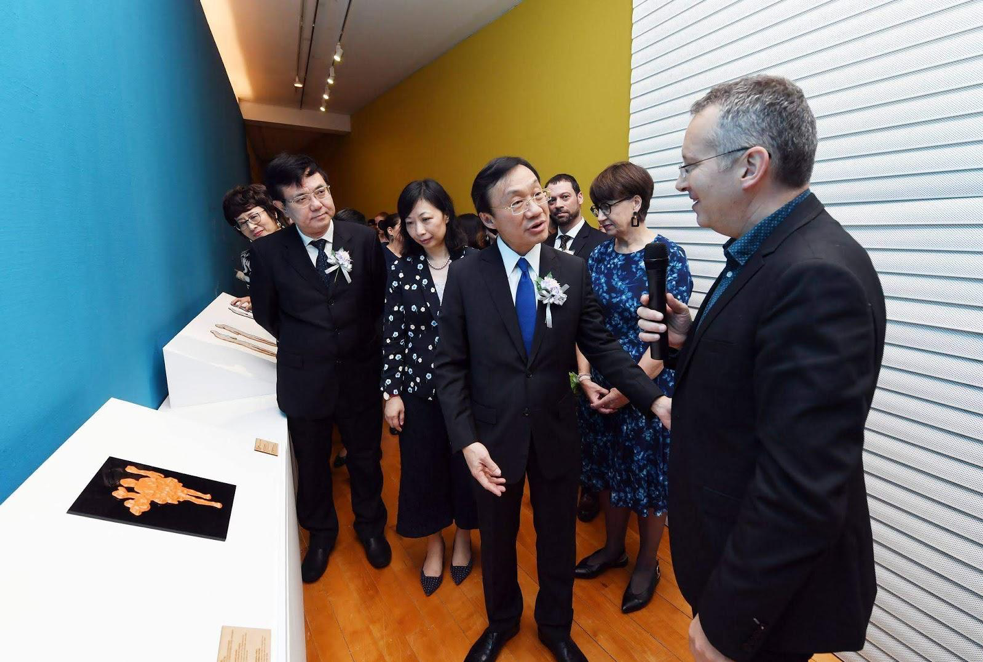 For more pictures, please click here.
---