ISE successfully held Open Day 2022
1920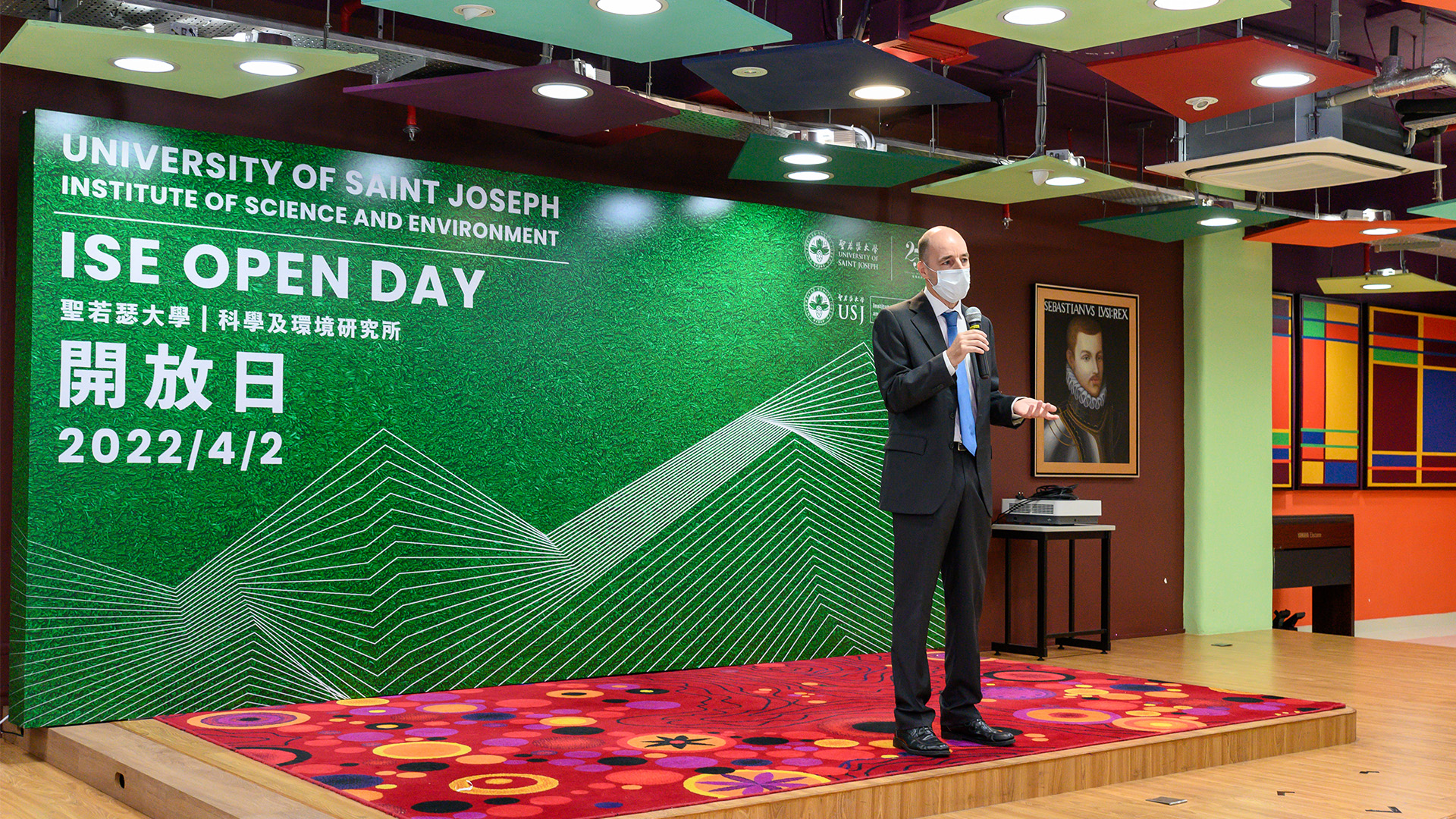 news
ISE successfully held Open Day 2022
The ISE Open Day 2022 was held on 2 April 2022, Saturday, at the USJ NAPE Campus.
---
---
The Institute of Science and Environment (ISE) of the University of Saint Joseph (USJ) has successfully held its Open Day on 2 April 2022, Saturday, at the USJ NAPE Campus.
Representative of the Education and Youth Affairs Bureau (DSEDJ), Director of Division of Quality Assurance – Mr. Sam Hio Tong, Rector of USJ – Prof. Stephen Morgan, Dean of ISE/USJ – Prof. David Gonçalves, Executive Director of CSR Macau – Mr. Morse Lei, General Manager of Ultra Clean Waste Services Limited of Macau – Mr. Warren Li, Chairman of the Sustainable Development Association – Mr. Terence Lee, Associate Director of Sustainability in Sands China – Ms. Stephanie Zhao, and the Director of Environmental, Social & Governance in Wynn Macau – Ms. Ruby O, USJ professors, staff members, external teachers, and students attended the opening ceremony of the ISE Open Day 2022, followed by a guided tour.
The ISE Open Day showcased activities and results from research projects developed at the Institute in the areas of Environmental Sciences, Biological Sciences, and Earth and Marine Sciences. A brief overview of the degree programmes (Bachelor, Master, and PhD) offered by ISE was also presented to students in a session by Prof. Thomas Lei.
The mission of ISE is to develop research and teaching of the highest standards in different domains of science and to contribute towards a deeper understanding of the natural world by a sound scientific approach. It aims to prepare well-qualified professionals that can respond to tomorrow's global challenges and lead the way towards a sustainable development of Macao and the Greater Bay Area (GBA).
---
View all Photos:
---