In Memoriam Robert Vincent Davis (1945-2015)
500
news
In Memoriam Robert Vincent Davis (1945-2015)
In Memoriam Robert Vincent Davis (1945-2015)
---
---
In Memoriam
Robert Vincent Davis (1945-2015)
Dear staff and students,
Prof. Vincent Davis died peacefully last Thursday evening, in England, after a
short illness. His family informed us immediately and added: "He was a rock to many people and his death shakes our foundations. He remained pragmatic, strong spirited and good humoured to the end. I hopeyou can join with us in a great sense of relief that he is at peace, and joy at a life well lived."
Prof. Davis taught at USJ from at least 2003 to Januay 2012, and had just finished providing supervision to some of our PhD students when he ws taken ill.Prof. Keith Morrison who was his colleague for many years, kindly accepted to write the tribute below to help us honour his memory
Our thoughts and prayers are with Prof. Vin Davis and his wife Rosemary and daughter Amy.
May he rest in Peace.
Fr. Peter Stilwell (Rector)
* * *
It is with great sadness that I received the news of Vin Davis, who has died of cancer at age 70. Vin was a man of disarming intellect, warmth, compassion and concern for education. Born in Bradford, Yorkshire, UK, he had the friendliness of a true Yor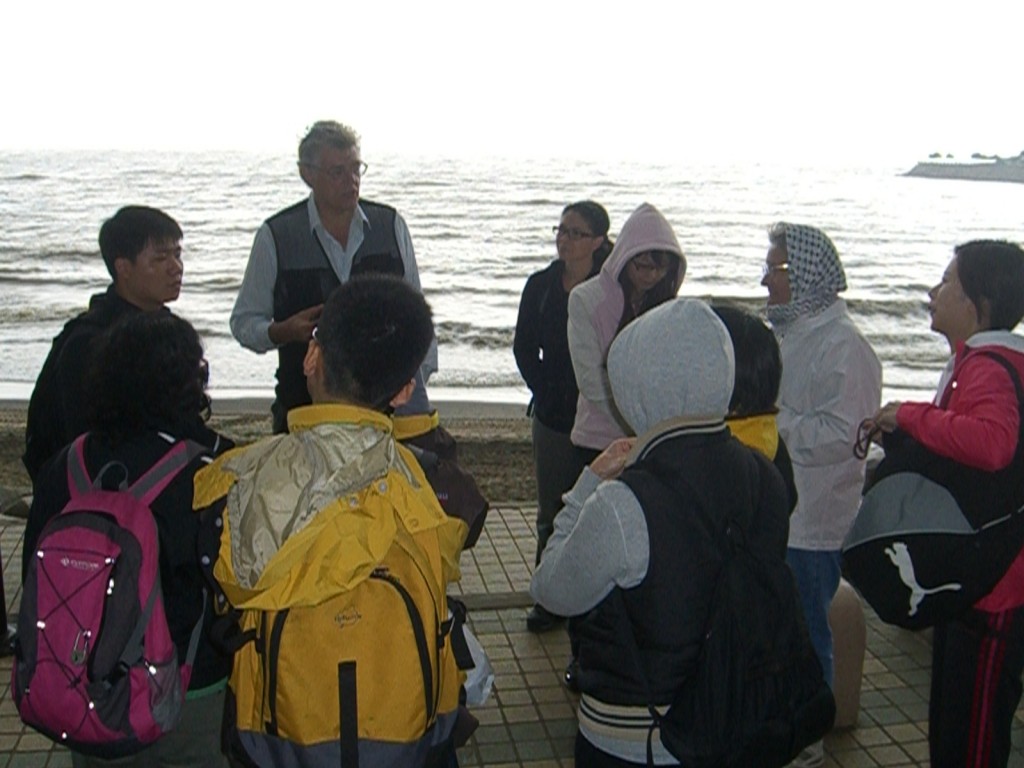 kshire man and an interest in everything around him.
Vin's enthusiasm for education was infectious. I first met him in the early 1980s, when he came from having worked in Australia and subsequently as the Head of a Teachers' Centre inKendal, UK, to join our team of academic staff at North Riding College of Education
, Scarborough, now part of Hull University. He taught
Curriculum Studies, Environmental Studies and Sciece, and I remember himcarrying massive, heavy rock samples into the college library, for permanent exhibition. I recall with great affection the very many hours we spent discussing educational matth he had renovated virtually single-handedly, stone by stone, timber by timber), in a seaside fishingers, in the office which we shared, in his wonderful farmhou
se home outside Scarborough (whvillage pub on the way back from off-campus degree teaching, and more recently at his home in York. His insights into education were piercing, complex, informed and articulate. I learned so much from Vin, and we were a very strong partnership in working togetheric
We both left Scarborough at different times, he to join Her Majesty's Inspectorate (HMI), at a time when respect for HMI was very strong. He remained at HMI past the normal retirement age, as his expertise was valued greatly by his HMI colleagues.After his retirement from HMI he continued to sit on the governing body of a school in York. When I moved to Macau, I was delighted when Vin, sometimes alone and sometimes with his wife Rosemary, joinedus in Maau. He came on a part-time basis, subsequently with a Personal Chair in Education, to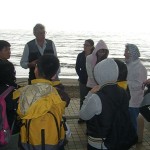 teach on Master's, PhD and Diploma programmes at what was then the Inter-University Inst
itute of Macau, now the University of Saint Joseph. However, he quickly broadened out his work in Ma
cau, setting up a science network linked to a high-profil Science Centre in the UK, advising local schools o their science curricula and new laboratories, and joining the development
of the schools' inspectorate system and staff in the DSEJ.
Vin served for very many years, until the present, as a member of the Editorial Board of the intern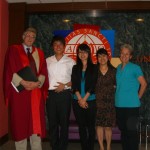 ational journal Educational Research and Evaluation, formerly Evaluation and Research in Education. It is a measure of the man that, to my certain knowledge as Editor, he never, not once, turned down a request to review a paper for the journal. He was a rock-solid, reliable colleague.
Vin was a renowned geologist. In the field of implement petrology he was an acclaimed international expert on stone-age axes, a magnificent collection of which he had in his home, together with extremely noisy equipment in his garage for slicing thin section rock samples for microscopic inspection. He was the Chair and Chief Petrologist of the Implement Petrology Group in the UK. Recently he was a key figure in new research at Stonehenge. Heorganized conferences and leading publications in the field of implement petrology, and he took immense pleasure in publishing jointly with his scientist daughter. He was very frequently asked to conduct technical analysis on rock and axe samples by universities, and he was an external examiner for doctorate students in geology. His 'Geology of Lakeland' (UK)continues to be in print over 25 years since its first publication.Vin gave advice and comment to the Museums Service of Macau on the ancient stone-age and bronze-age artefacts in its collection.I have an abiding recollection of watching Vin and his daughter, Amy, poring over a rocky outcrop in Coloane, for close to an hour, engaged in deep discussion about its nature and origins. He would happily regale friends with stories of gabbro, hematite, crystal formations, fluorspar, and flint axe heads, and I used to send him rock samples from all over the world, which he would identify with incredible accuracy.
Vin had a love of life and lived it to the full. Who else would have driven a 1950s tractor across the side roads of northern England from West to East, from one home to another when he moved house? Who else would take a huge chainsaw across the English channel to renovate his house in France, or relish lunchtime oysters on a summer's day by the riverside in Durham, UK, or stand in the open air on top of a three-storey house in York to replace a chimney stack? Who else would curl up in uncontrollable laughter at the thought of violent inner-city children singing innocent songs about a little red hen?
Vin had an unshakeable Catholic faith. He was a devoted husband, father and grandfather, and nothing was too much for him to do for his family. At 195 centimetres tall, Vin was a huge man, big-hearted and a wonderful person. Thank you for your friendship. You have left us too soon. Requiescat in pace, Vincent.
Keith Morrison
---