Formula 3D: A Tangible Experience
2560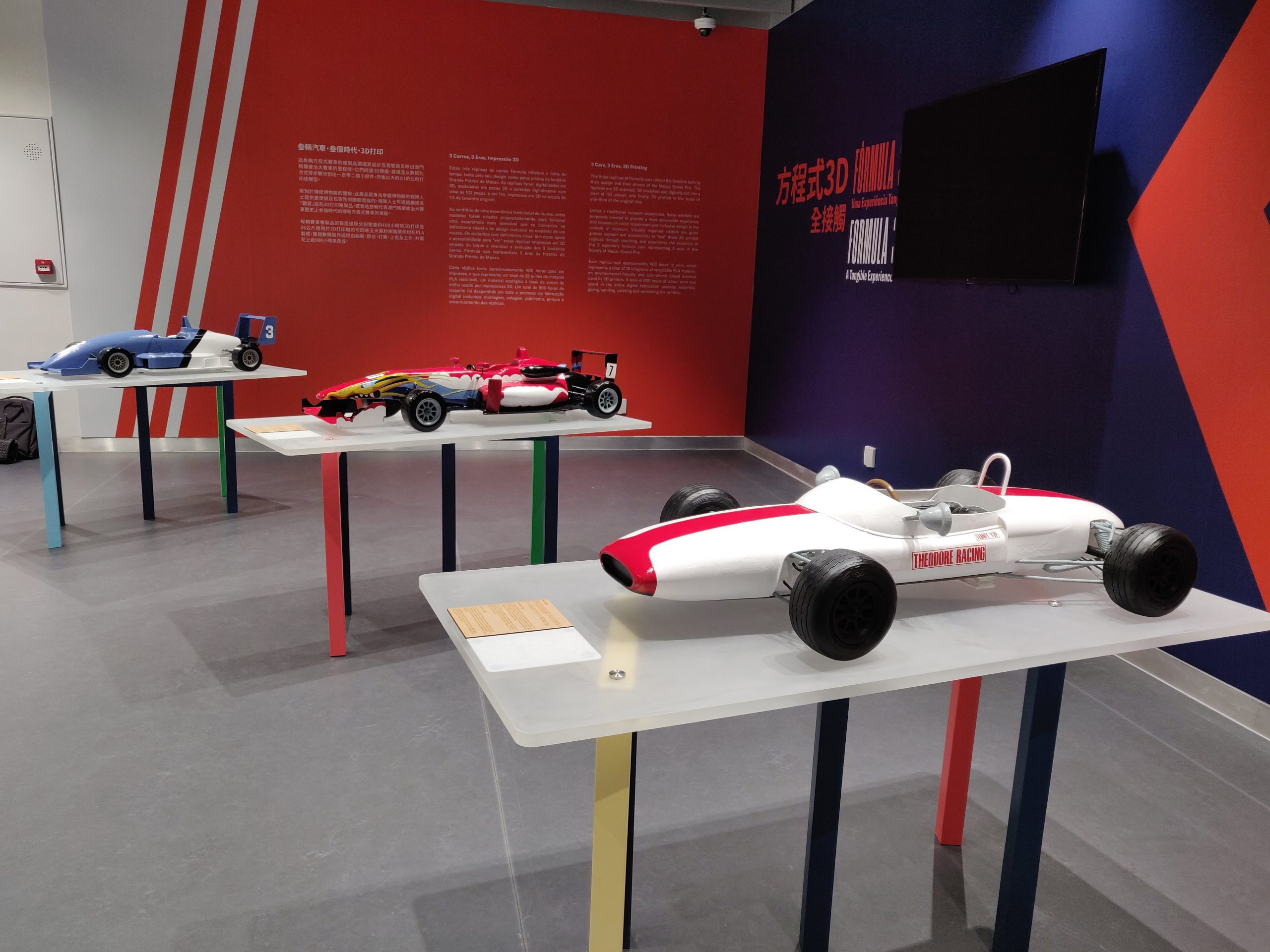 news
Formula 3D: A Tangible Experience
05/06/2021
USJ students collaborate with the Macau Grand Prix Museum.
---
---
In December 2020, as part of renovations to modernise their exhibitions, the Macau Grand Prix Museum invited University of Saint Joseph (USJ) students to submit a proposal that would convey the innovative spirit of the Grand Prix and expand the accessibility of the Museum to more visitors. In response, Students in the Master of Design and Master of Architecture programmes have used 3D printing technology to recreate celebrated formula cars from Macau Grand Prix history. The exhibition is currently on display at the Museum and is for the general public to enjoy, including those who are visually impaired.
Unlike traditional museum exhibitions, which prominently display "Do Not Touch" signs wherever possible, this exhibition was designed for human contact. Working collaboratively with the Museum and under the supervision of USJ Department of Creative Industries professors, students created an experiential exhibition structured with the intension to provide visitors who are visually impaired greater support and accessibility to "see" the exhibition through touch. Visitors are encouraged to engage the exhibition with their hands and encounter pieces of Macau's heritage in new ways.
The exhibition revolves around replicas of three legendary formula cars selected from three eras of Macau Grand Prix history. The first is Teddy Yip's "The Lotus 22" from 1967. The second is "The Reynard 903" with Michael Schumacher who won the Formula 3 race in 1990. Lastly, there is "The Dallara F312" with Félix da Costa who became the first Portuguese winner in 2012. The three formula cars were 3D scanned, 3D modelled, and then digitally cut into 102 pieces. The final product was printed in a 1:3.5 ratio. Printing each replica took approximately 400 hours and used 26 kilograms of recyclable PLA material. Altogether, the process took 900 hours of human labour, from preparing the models for scanning to assembly and applying the finishing varnish.
The Macau Grand Prix Museum is currently open for trial operation from Mondays to Sundays, and closed on Tuesdays and public holidays, from 10:00 to 13:00, 15:00 to 18:00. Come experience our digitally fabricated replicas and learn more about our fabrication process!
---