The 16th APSSA International Conference 2018 in Malaysia
680
news
The 16th APSSA International Conference 2018 in Malaysia
01/01/1970
Staffs and students from Office for Student Affairs joined the 16th APSSA International Conference 2018 in Malaysia.
---
---
The 16th APSSA International Conference 2018 in Malaysia 
6 Representatives from the Office for Student Affairs and students partook in the 16th Asia-Pacific Student Services Association International Conference 2018 at Universiti Teknologi Malaysia (UTM), Kuala Lumpur from 6 to 10th August 2018.
The theme of this conference is Engage-Empower-Evolve: Pushing the Frontiers of Student Affairs. Through a series of keynote speeches and seminars with almost 400 participants from around 12 countries, it is a platform for the student affairs professionals to come together and share our experiences as a community of practice on how to enhance student learning.
There was also the student conference running in parallel which provided our 3 student representatives Lao Tou Kei, Gary (BED Year 2), Ng Ka Lai, Kelly (BSW Year 1), Tseung Loc U, Tolcy (BPY Year 1) the opportunity to exchange ideas with the other youth leaders of different countries on current issues like humanisation, physical and mental wellness, environment and globalisation.
Kelly Ng, BSW student 
It was a wonderful experience to take part in the 16th APSSA International Conference 2018 in Malaysia. In this conference, I have acquired not only knowledge, at different aspects, but also met new friends who came from different countries like Malaysia, Japan, Thailand, Pakistan, Hong Kong, etc. that let me to know more about their cultures and their education systems and policies. In addition, I have learnt that we should not limit ourselves with our abilities. Before I joined this conference, I was concern of my language competency as well as the barrier-free environment for my wheelchair. These thoughts almost had stopped me to go ahead. However, my choice is absolutely correct. I have not only improved my English, I met new friends and learnt to accept the assistance of the strangers. I am very grateful for all the support and love that each one has given to me. Finally, as the other leaders mentioned :"Don't be afraid of your limitations, just do it !", I will try to go beyond my limits.
Derek Wong, Student Affairs colleague
I have broadened my horizons of Student Affairs by meeting student affairs professionals in person and students from different cultural backgrounds.  Many of these seminars are very educational and have deepened my understanding on many key areas of the student Affairs and I was given an opportunity to learn the good practices from a lot of universities in the Asia-Pacific region.
Lydia Tong, Student Affairs colleague
By attending APSSA louis vuitton replica handbags, I was able to know the current student affairs issues of the other regions, what they are facing and the solutions they have made, how they improve the students' learning attitudes and the wellbeing programs being offered. Among the sharing of the student leaders, the one that has inspired me the most is how UTM supported a student who would like to finish climbing the Mount Everest in three attempts and the university even allowed him to extend the learning period. It shows how a university supports student to reach their own goals. No pain no gain, if we want to increase the sense of belonging of our student, we should do more within their learning period. During the conference, I had more ideas on the roles of different student affairs organisations, they are not only focusing on student development but staff training which I find more ways for self-improvement. I would like to do more for my students, assist them to face their own weakness and enhance their strengths.
Albums (Click here)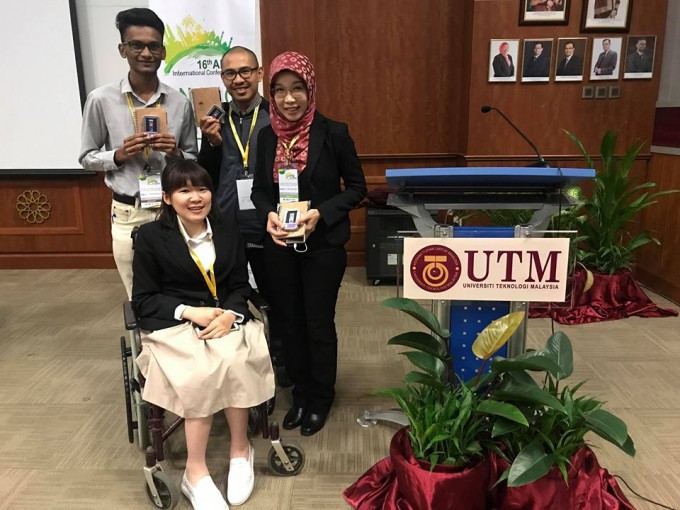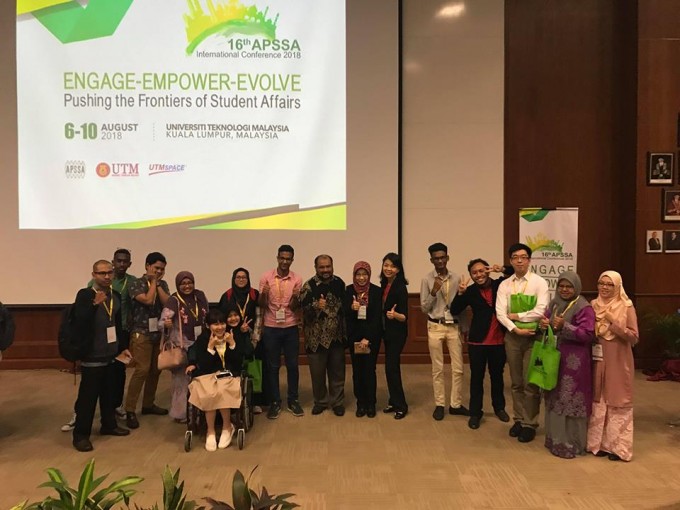 ---