162 Bachelor Degrees Conferred at USJ Congregation for Bachelor Degrees
1920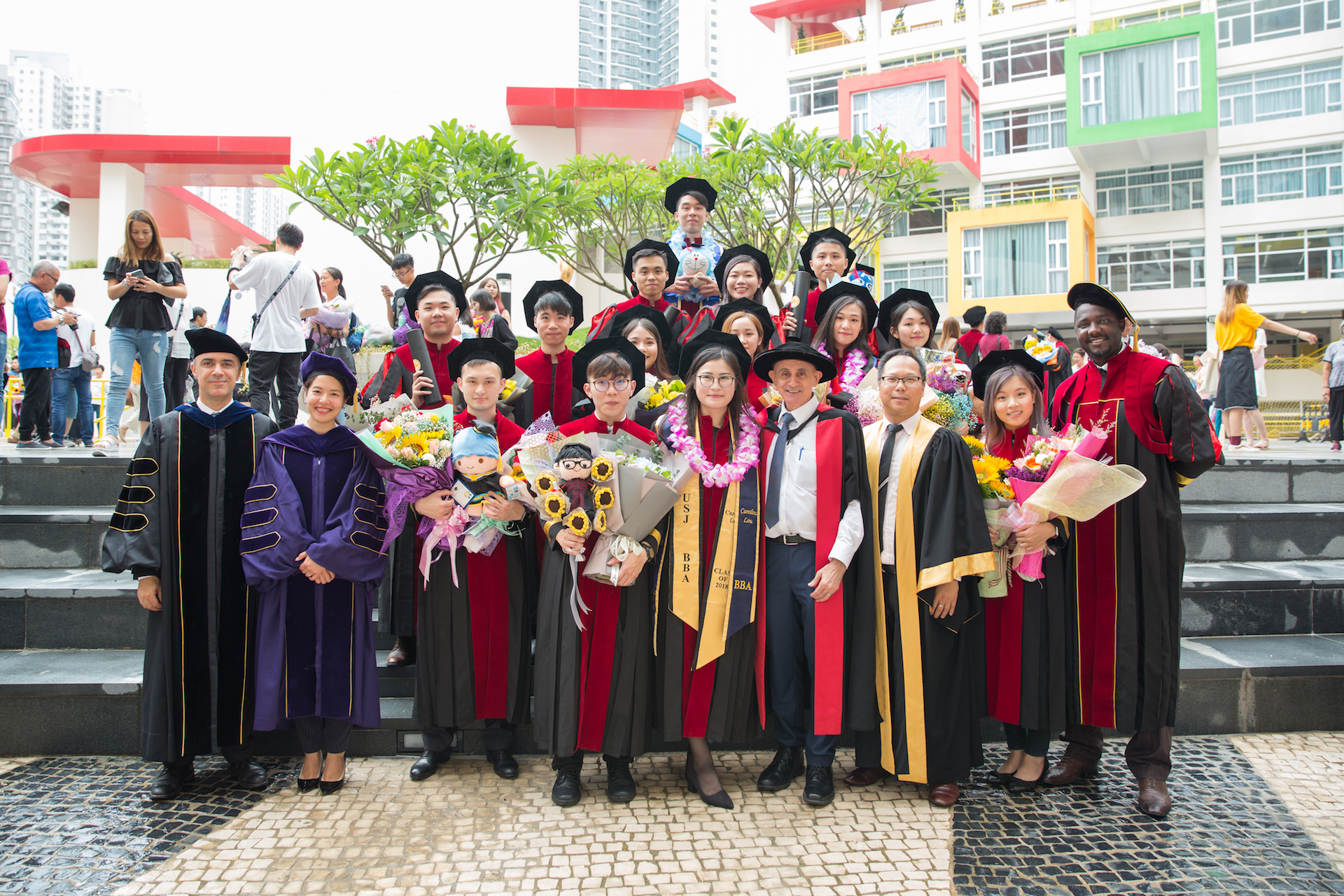 news
162 Bachelor Degrees Conferred at USJ Congregation for Bachelor Degrees
01/01/1970
162 Bachelor Degrees Conferred at USJ Congregation for Bachelor Degrees on 14 July 2018
---
---
The University of Saint Joseph (USJ) held its Congregation for Bachelor Degrees on 14th July at its Ilha Verde Campus, with a total of 162 students graduating this year.
The graduation ceremony was officiated by the Secretary for Social Affairs and Culture of Macao SAR, Dr. Alexis Tam, Chon Weng, and the Chancellor of USJ, His Excellency Mons. Stephen Lee Bun Sang, Bishop of Macao.  The ceremony saw the conferral of Bachelor degrees in the presence of distinguished guests and representatives from the Liaison Office of the Central People's Government in the MSAR, Tertiary Education Services Office (GAES), Education and Youth Affairs Bureau (DSEJ), Social Welfare Bureau (IAS), and fellow higher education institutions.
In his speech, the Rector of USJ, Prof. Peter Stilwell congratulated the graduates and expressed his hope that they would know how to combine skills and compassion, as in the recent Thailand rescue operation, to make the world a better place.
This was the first time the University held its Congregation in the large auditorium of Ilha Verde Campus, which proved small for guests, graduates, family and friends.
The USJ Congregation for Graduate Degrees will be held in September.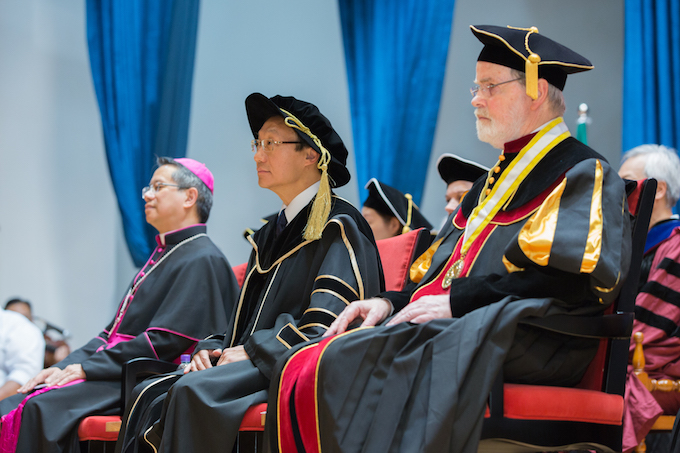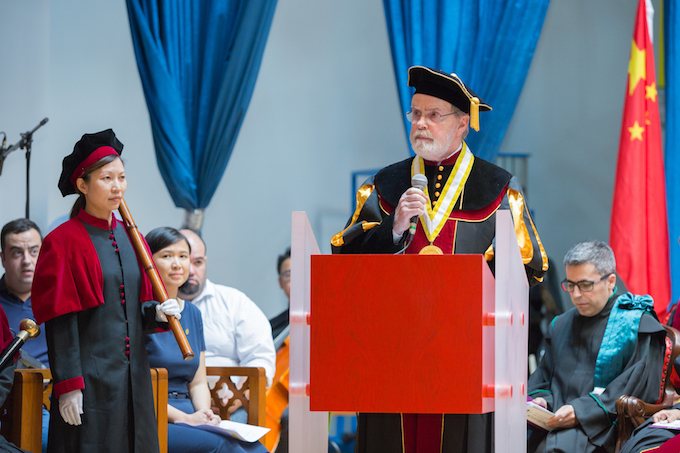 ---