15th General Conference of IAU, Thailand
690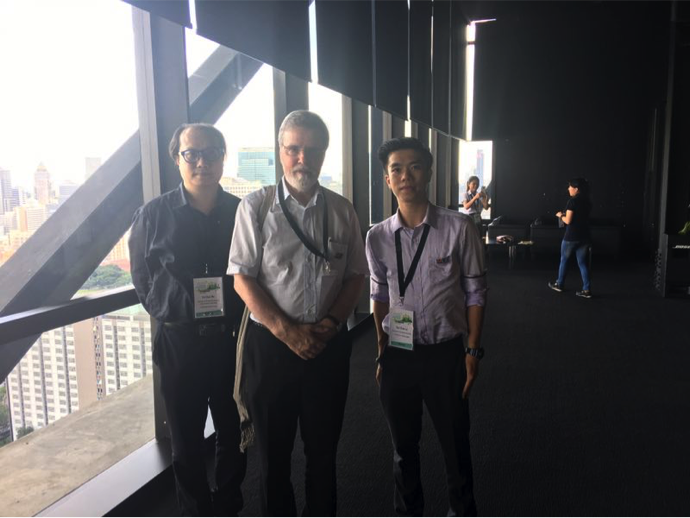 news
15th General Conference of IAU, Thailand
01/01/1970
15th General Conference of IAU, Thailand from 13th to 16th November 2016
---
---
USJ Rector, Fr. Peter Stilwell together with two representatives from the Students' Association, Patrick Ma (FCI) and Jack Lo (FAL), participated the IAU 15th General Conference, Higher Education: A Catalyst for Innovative and Sustainable Societies from 13th to 16th of November 2016. The conference took place at the Chulalongkorn University of Bangkok, Thailand. Around 300 participants including speakers attended this conference. With the sad passing of the Thai King Bhumibol Adulyadej, all the participants respected their period of mourning.
In the augural Ceremony and Welcome Reception to Commemorate the 100 Years of University System in Thailand, it was initiated with the speech of the princess of Thailand, Princess Maha Chakri Sirindhorn. Among the talks I had attended, the case study presentation "Fostering global responsibility and leadership in students" impressed me the most. The speaker is from the educational department of University of Groningen in Friesland, Netherland. It is a university of over 400 hundred years. The speaker presented to us that her university mainly applies practical teaching methods to students. They approach the society in order to understand the type of graduates are needed. Traditional universities use mainly theoretical teaching style that will not benefit much to the society. The way they adopted will shorten the gap between university and the society. Her interactive way of presentation also impressed me a lot.
I have benefited a lot from attending this conference as it enriched my knowledge base about High Educational related topics, learn from different speakers their presentation skills which equip me to prepare myself to present papers to international conference for my studies and last but not least, to experience the hospitality of the Thai people and enjoy the delicious Thai food.
Finally, I am so thankful to USJ for offering me this opportunity to attend this conference with our rector. It is my honor and I have not only learnt a lot from Fr. Stilwell but also widened my vision by attending those talks. My life experience has been raised to another level!
– Patrick Ma (PhD in IS)
---