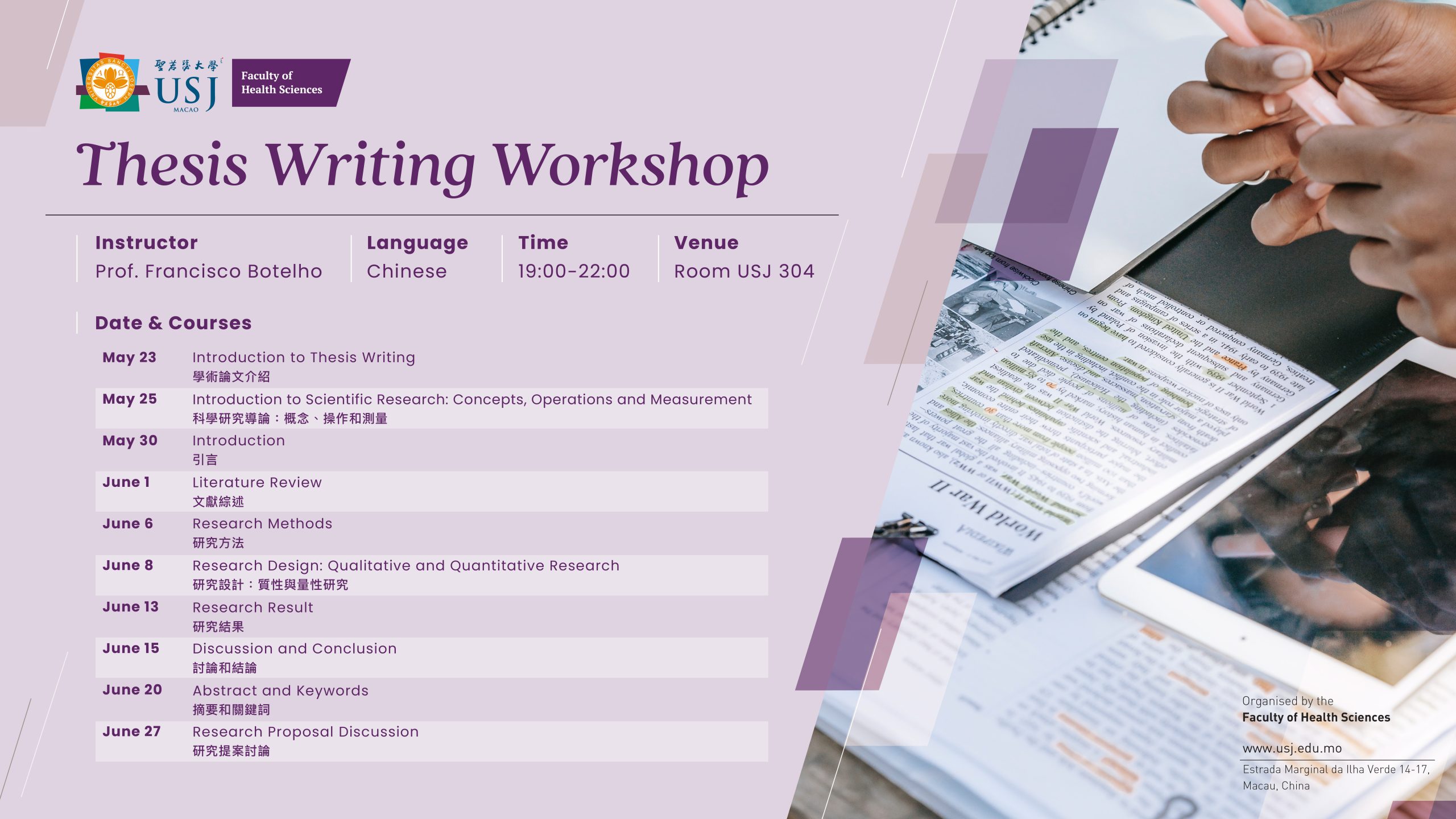 event
The "Thesis Writing Workshop" will feature 10 sessions starting from May 23 until June 27, 2023.
---
---
The Thesis Writing Workshop aims at helping students to meet the specific demands of their academic work, tackling issues in their field of interest and expertise. The students will have to ensure that they can express themselves effectively to communicate their ideas in both written and oral expressions.
---
Details:
Time: 19:00 – 22:00
Venue: Classroom 304, USJ Ilha Verde Campus
Instructor: Prof. Francisco Botelho
Language: Cantonese
Organised by: USJ Faculty of Health Sciences
For registration, please e-mail Prof. Jayson Lou at jayson.lou@usj.edu.mo
*Open to all USJ Students only.
---
Schedule:
| | |
| --- | --- |
| Date | Topic |
| 23 May 2023 | Introduction to Thesis Writing |
| 25 May 2023 | Introduction to Scientific Research: Concepts, Operations and Measurement |
| 30 May 2023 | Introduction |
| 1 June 2023 | Literature Review |
| 6 June 2023 | Research Methods |
| 8 June 2023 | Research Design: Qualitative and Quantitative Research |
| 13 June 2023 | Research Result |
| 15 June 2023 | Discussion and Conclusion |
| 20 June 2023 | Abstract and keywords |
| 27 June 2023 | Research Proposal Discussion |
---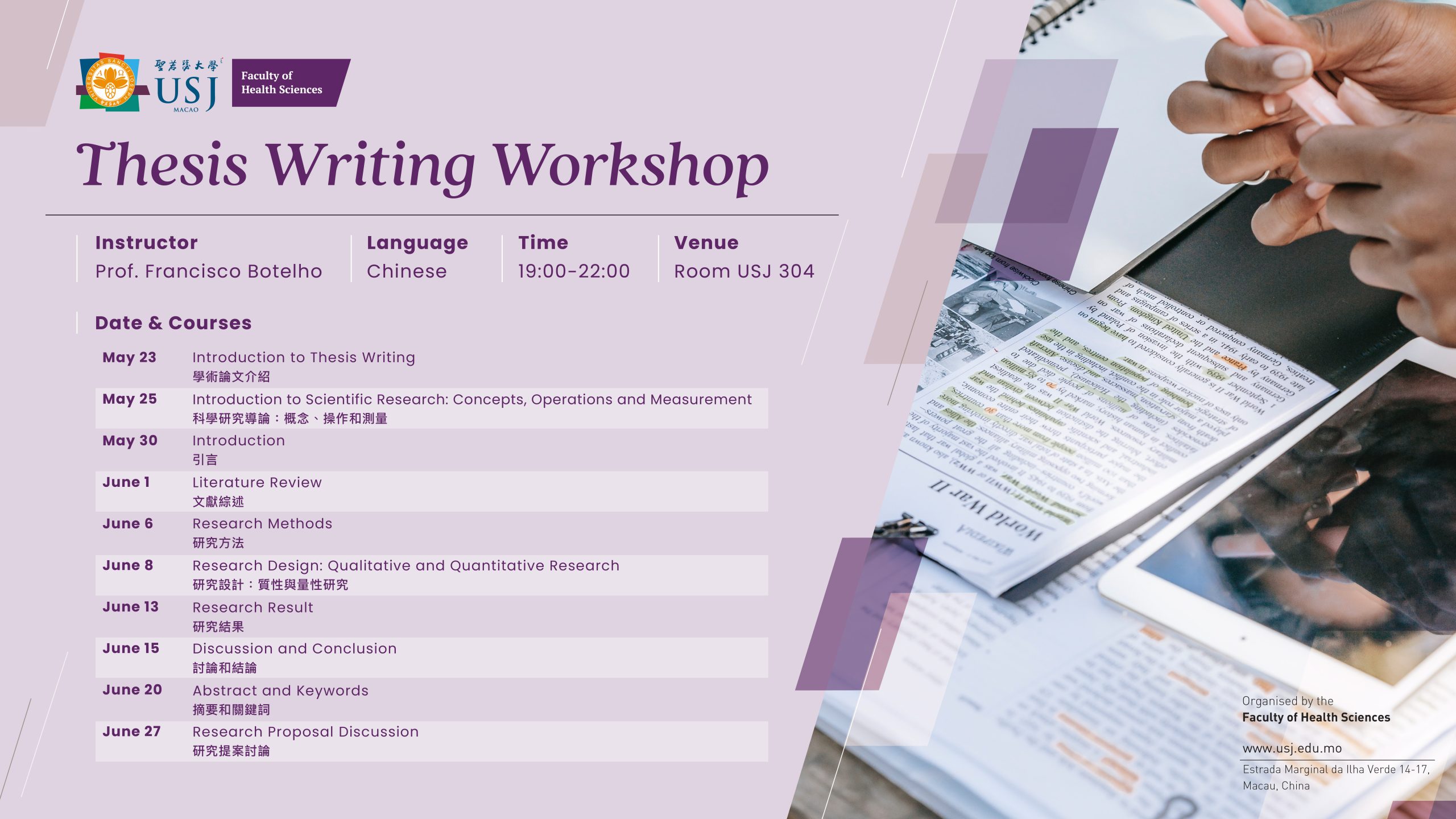 ---