Series of Sustainability Workshops | Introduction to the SDG Framework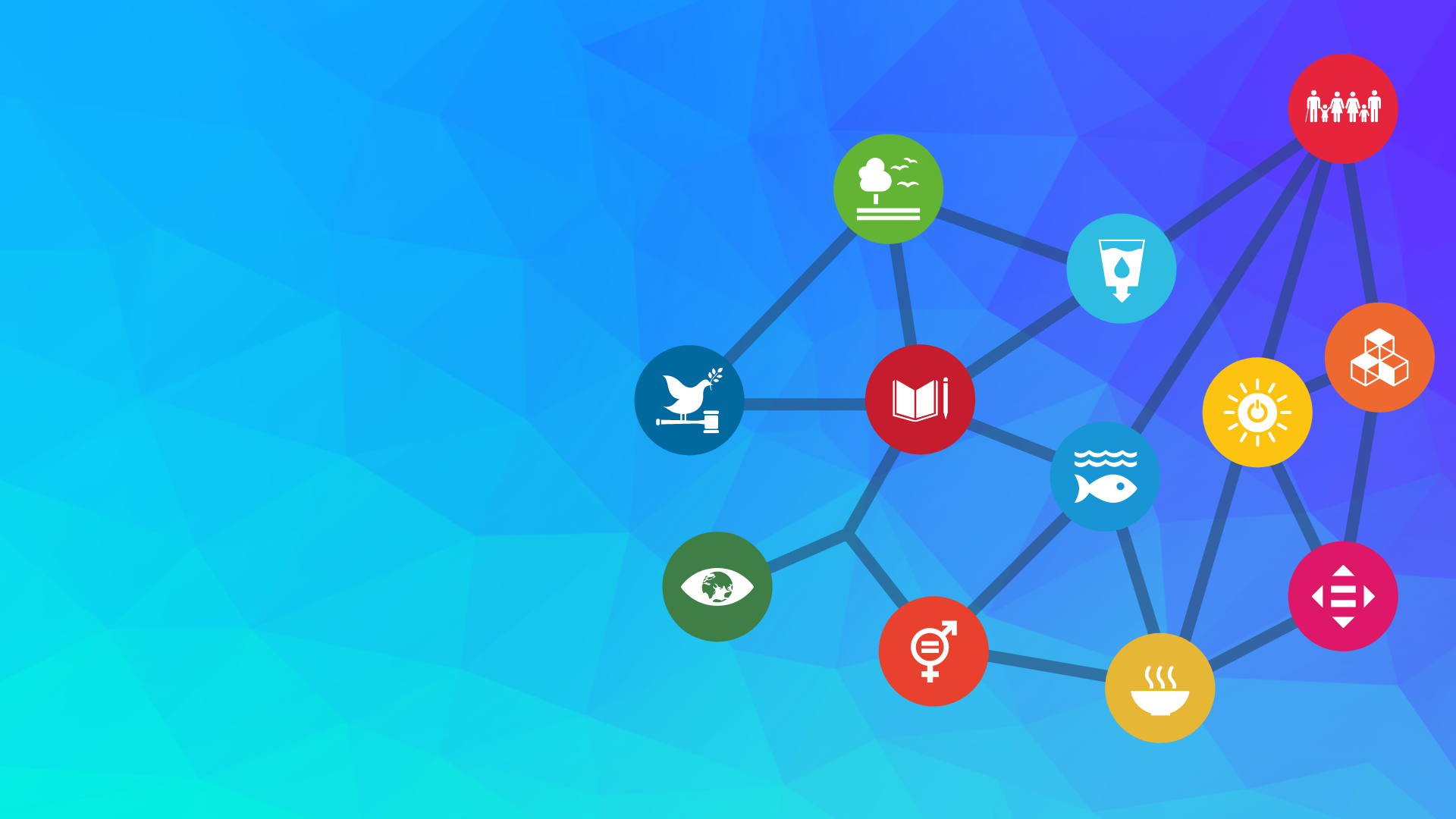 event
Series of Sustainability Workshops | Introduction to the SDG Framework
The USJ Green Committee and Britcham Macao are offering a Series of Sustainability Workshops as part of the USJ Sustainability Month, with the first workshop titled "Introduction to the SDG Framework" taking place on Friday 29th of April.
---
---
ABOUT THE SERIES:
As part of the University of Saint Joseph (USJ) Sustainability Month, the USJ Green Committee, together with Britcham Macao, are offering a series of free sustainability-related workshops open to the community, organised around the Sustainable Development Goals (SDG) framework.
ABOUT THE WORKSHOP:
Introduction to the SDG Framework
(All SDGs)
This practical workshop introduces the general SDG framework and progress in Macau through a series of hands-on activities and games in which participants brainstorm creative solutions for social, environmental and economic challenges at the global and local levels.
ABOUT THE SPEAKERS:
Christy Un, Co-Founder and Chief Operating Officer of Genervision House, has done research on cyber resilience of civil society organizations in the UN University Institute in Macau, internship with UNHCR Jordan at the world's largest Syrian refugee camp, and is passionate about empowering underserved communities through inclusive policy solutions.
Gladys Ng, ESG & Community Project Manager at Genervision House, has a background in environmental studies and corporate sustainability practices, and is deeply interested in exploring the human-nature nexus.
---
DETAILS:
Date: Friday 29th of April, 2022
Time: 7:00 – 8:30 PM
Location: USJ Classroom 101, USJ Ilha Verde Campus
Co-organiser: The British Chamber of Commerce in Macao
*Enrolment is advisable as seats are limited.
**This workshop is free and open to the public.
---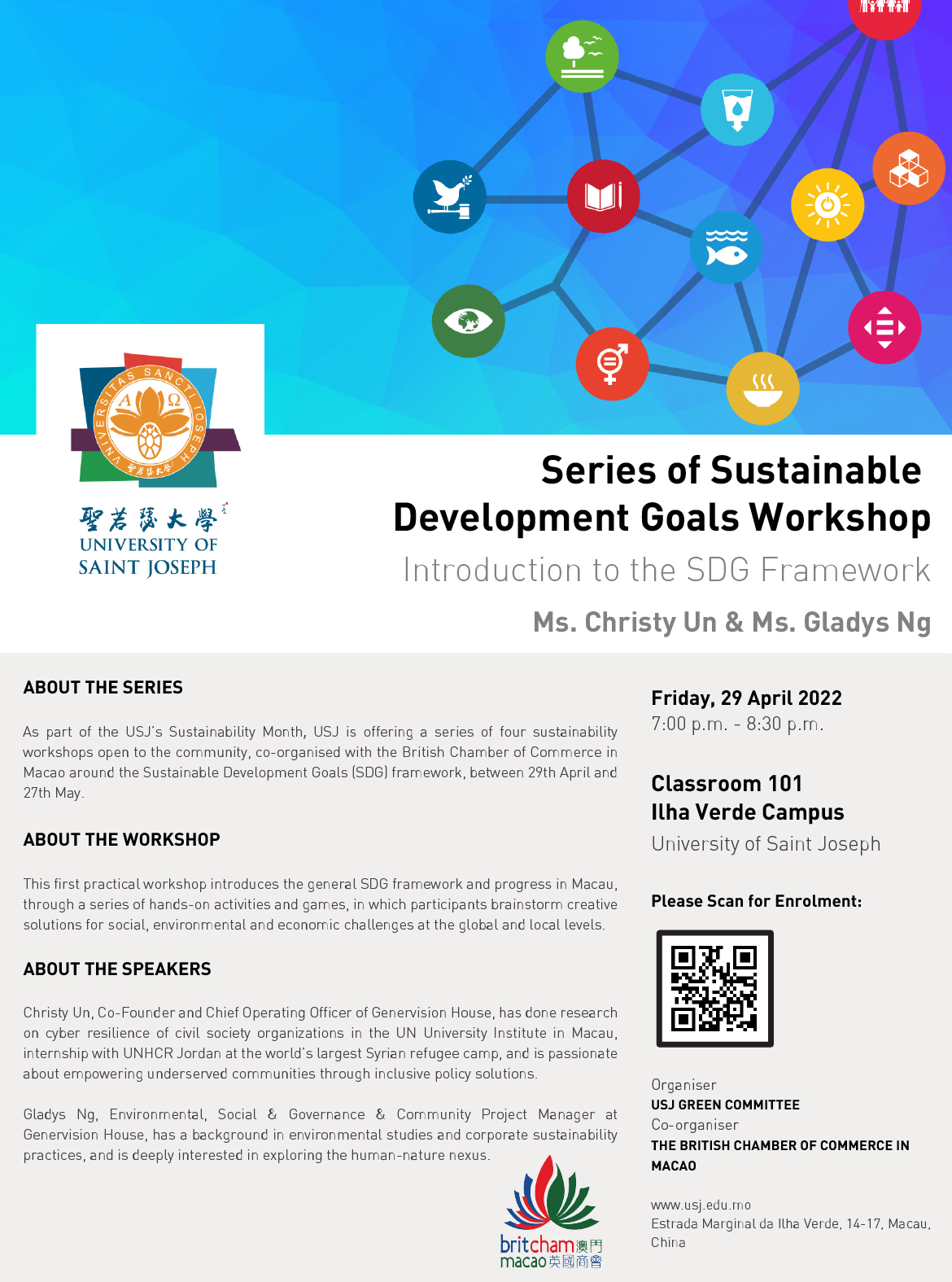 ---
Upcoming Series of Sustainability Workshop:
Topic: Education and Technology for Sustainability
Date: 6th of May
Location: Classroom 101, USJ Ilha Verde Campus
Topic: Urban Gardening for Social Inclusion and Well-being
Date: 19th of May
Location: Classroom 101, USJ Ilha Verde Campus
Topic: Insect diveristy monitoring for Ecosystem Preservation and Sustainability
Date: 27th of May
Location: Classroom 101, USJ Ilha Verde Campus
---