Public Lecture | Using insect community to monitor ecosystem health and sustainability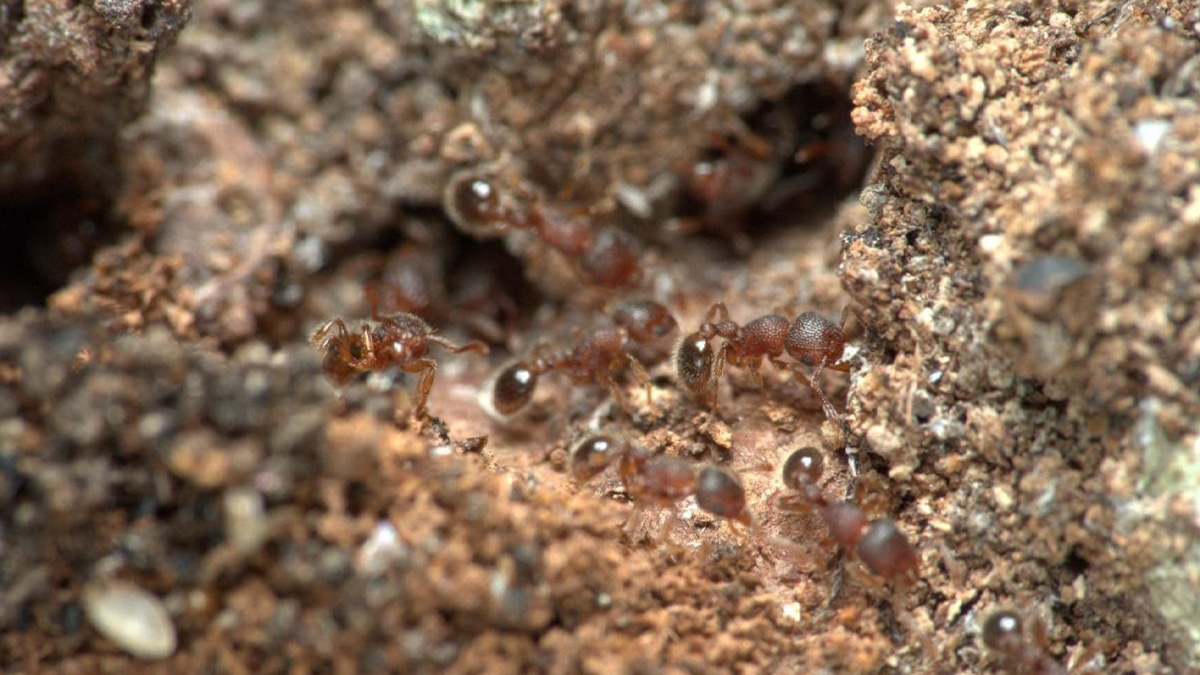 event
Public Lecture | Using insect community to monitor ecosystem health and sustainability
The Institute of Science and Environment of USJ is hosting a public lecture titled "Using insect community to monitor ecosystem health and sustainability" on 20 January, 2022.
---
---
ABOUT THE TALK:
Insects are one of the most diverse organism groups on the Earth, with around one million species discovered. This lecture will provide a brief introduction of insects and their roles such as pollinators, decomposers and soil engineers in the ecosystem. Measuring insect community can be applied in monitoring environmental changes because insects are an essential group due to their biomass and ecological roles in the ecosystems. This lecture covers brief insect identification and natural history, functional ecology, and community ecology. The participants are also invited to a follow-up workshop to survey the insect community to understand the impacts of climatic warming and other environmental changes on Macao's coastal and mangrove ecosystems.
ABOUT THE SPEAKER:
Chi-Man Leong (Danny)
HKU Ph.D. Candidate and National Geographic Emerging Explorer.
Leong Chi Man (Danny) is a biologist and an environmental educator. He has published 18 academic papers from his research in the areas of taxonomy, eco-physiology, biodiversity conservation, and community ecology. He is fully devoted to the study of the local insect biodiversity, which lead to the discovery of a new insect species named Leptanilla macauensis, from Colina da Ilha Verde. He holds a BSc and MPhil in Entomology and currently a PhD candidate in Biological Sciences at HKU. His present research focuses on the biodiversity of local insects and how they are affected by urbanisation. He also regularly delivers talks to promote the importance of insects and biodiversity to the public.
Professional website: https://chimanleong.wixsite.com/danny
---
DETAILS:
Date: Thursday, 20 January 2022
Time: 18:30 – 20:30 Macau time (GMT+8)
Location: Speaker's Hall, Nape Campus, University of Saint Joseph
Zoom Link: https://us06web.zoom.us/j/88065078126?pwd=cWJVOEhINzdMdW5zanRCT0tvMGZVdz09
Meeting ID: 845 7356 4977
Passcode: 904804
Organised by: Institute of Science and Environment
Moderated by: Prof. Karen Tagulao
*This Public Lecture will be conducted in English
**USJ Public Lectures are free to attend and members of the public are very welcome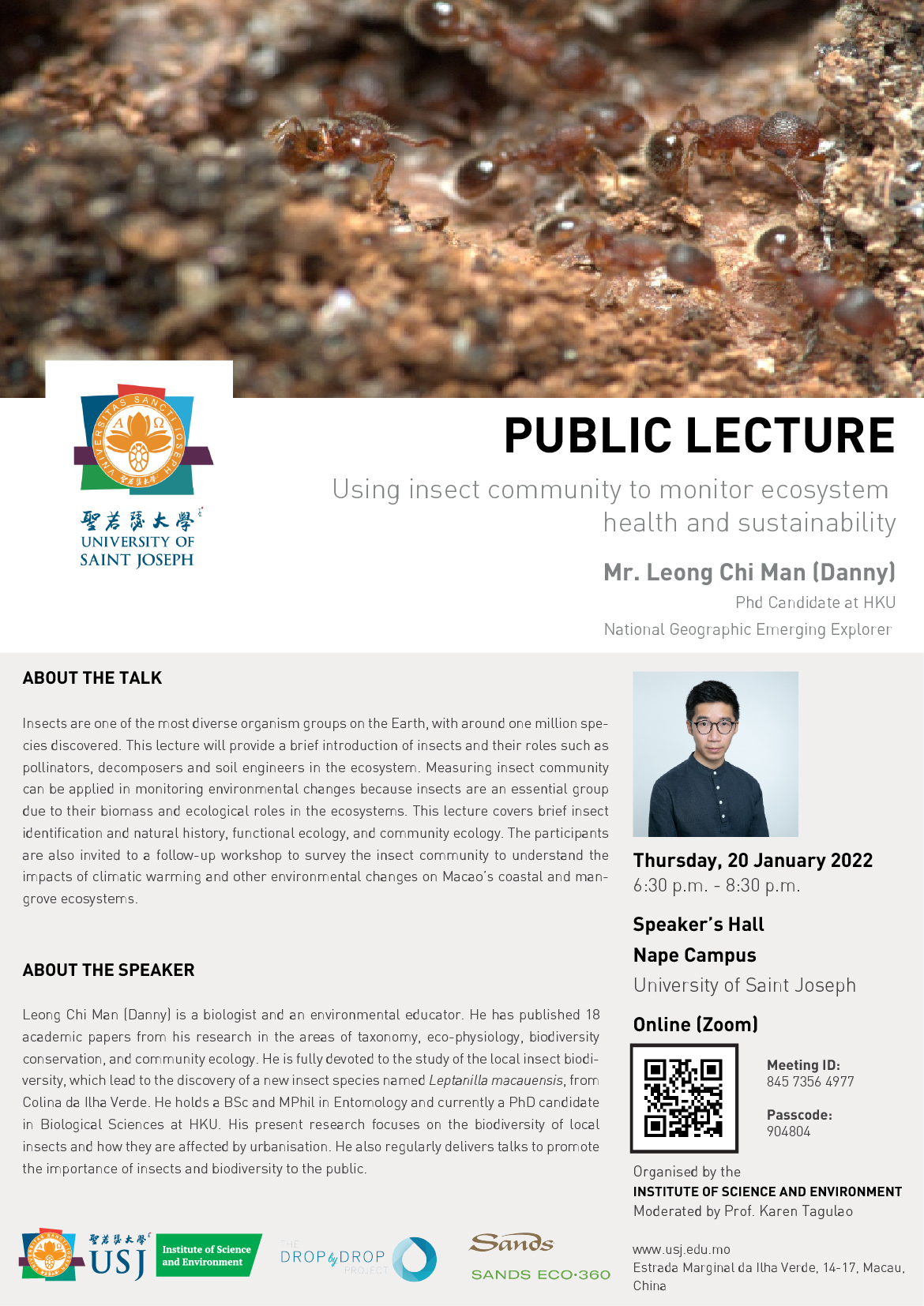 ---