Public Lecture | Inclusive Education at Macau Anglican College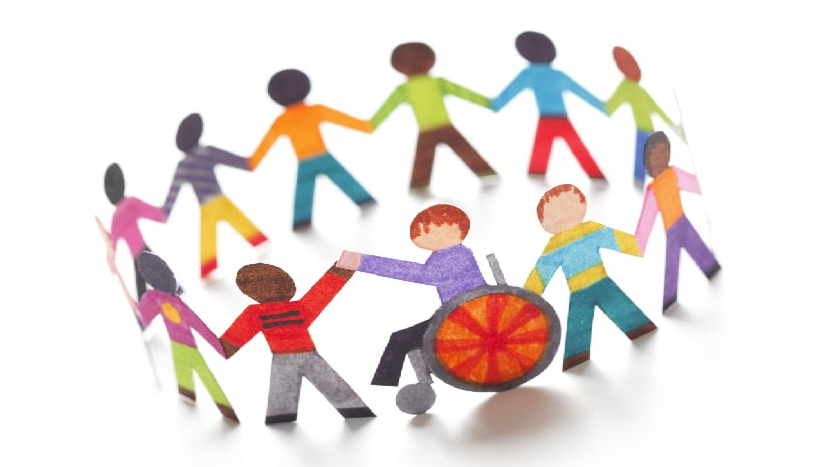 event
Public Lecture | Inclusive Education at Macau Anglican College
The Faculty of Social Sciences and Education is hosting a Public Lecture titled "Inclusive Education at Macau Anglican College" with Principal Alexander Robert, on 29 April, 2022.
---
---
ABOUT THE TALK:
DSEDJ has been strengthening students' counselling and support for parents of students with special educational needs since the academic year of 2016. Students with Special Education Needs (SEN) refer to those who need special educational support due to learning or adjustment difficulties, including specific learning difficulties, speech and language impairment, intellectual disability and autism spectrum disorder. It is important to support their individual differences in order to create an inclusive society.
Some of the schools in Macau have been doing very well in inclusive education, and Macau Anglican College (MAC) is one of them. Principal Robert Alexander will be presenting the background of his school in this public lecture. In addition, the educational approach and philosophy that MAC is promoting, as well as introducing the inclusive education at MAC. His sharing about the challenges and aspirations of fostering inclusive education will be a highlight in this talk.
ABOUT THE SPEAKER:
Mr. Robert Alexander, Principal of Macau Anglican College
Mr. Robert Alexander graduated from the University of the Western Cape (UWC) with a BA degree, Higher Diploma in Education (HDE) and a B. ED degree. He obtained a Diploma in Special Ed. and his Honors and Master degrees in Education Management from the University of South Africa (UNISA).
He started his teaching career in 1990 as a primary school teacher in South Africa. Over the years he progressed to become the Deputy Principal of a primary school before relocating to Atlanta, Georgia (USA) in 2001 on a three-year teacher exchange program as a Middle School Language Arts teacher.
On his return to Cape Town in 2004, he accepted the position as Head of Department for Intermediate Phase at St. Joseph's Marist College.
In August 2005 he joined Macau Anglican College (MAC) as a primary teacher and MAC has become home after 17 years. After a few years of teaching he was promoted to a leadership position, then assistant principal and now serving his 6th year as principal of MAC.
Mr. Alexander is a passionate educator, a devoted husband and a proud father.
---
DETAILS:
Date: Friday, 29 April 2022
Time: 18:30 – 20:30
Location: Don Bosco Auditorium, USJ Ilha Verde Campus
Organised by: Faculty of Social Sciences and Education
Moderated by: Prof. Isabel Tchiang
*USJ Public Lectures are free to attend and members of the public are very welcome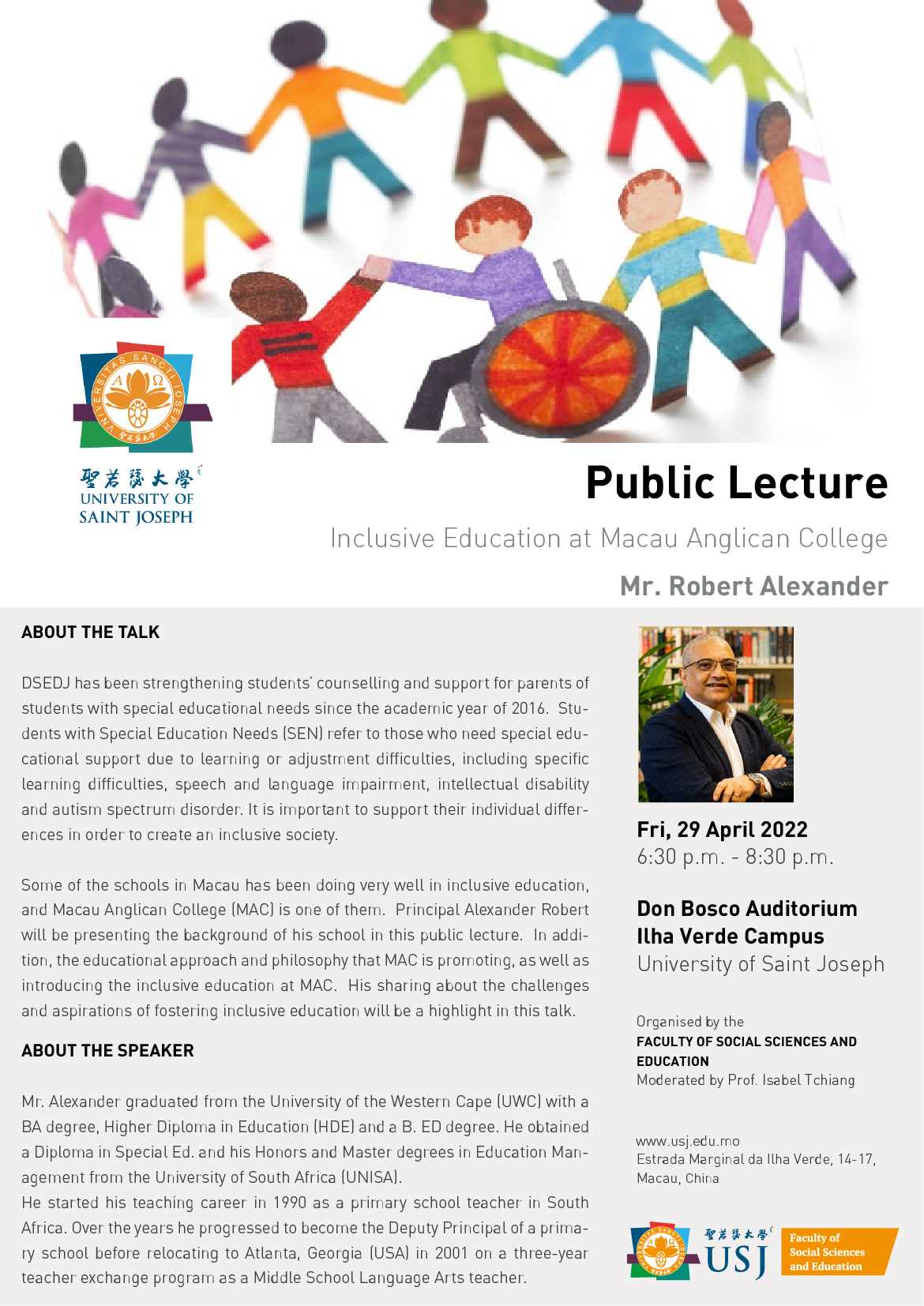 ---