Public Lecture: Geology and Geophysics of Hong Kong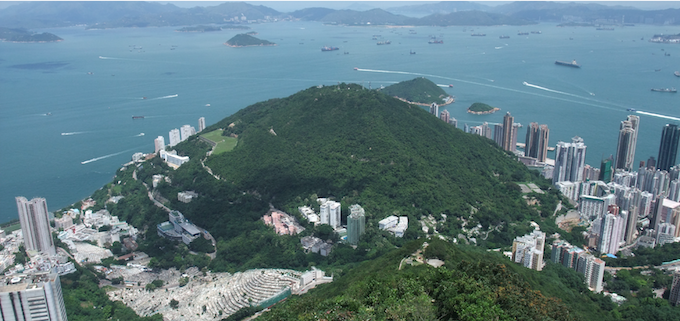 event
Public Lecture: Geology and Geophysics of Hong Kong
Public Lecture: Geology and Geophysics of Hong Kong by ISE on 13th May 2016
---
---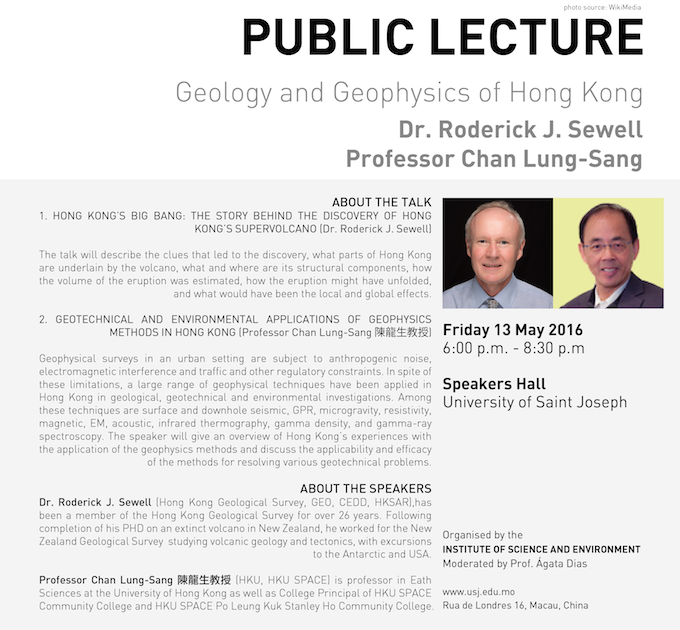 ABOUT THE TALK
1. HONG KONG'S BIG BANG: THE STORY BEHIND THE DISCOVERY OF HONG KONG'S SUPERVOLCANO (Dr. Roderick J. Sewell)
The talk will describe the clues that led to the discovery, what parts of Hong Kong are underlain by the volcano, what and where are its structural components, how the volume of the eruption was estimated, how the eruption might have unfolded, and what would have been the local and global effects.
2. GEOTECHNICAL AND ENVIRONMENTAL APPLICATIONS OF GEOPHYSICS METHODS IN HONG KONG (Professor Chan Lung-Sang 陳龍生教授)
Geophysical surveys in an urban setting are subject to anthropogenic noise, electromagnetic interference and traffic and other regulatory constraints. In spite of these limitations, a large range of geophysical techniques have been applied in Hong Kong in geological, geotechnical and environmental investigations. Among these techniques are surface and downhole seismic, GPR, microgravity, resistivity, magnetic, EM, acoustic, infrared thermography, gamma density, and gamma-ray spectroscopy. The speaker will give an overview of Hong Kong's experiences with the application of the geophysics methods and discuss the applicability and efficacy of the methods for resolving various geotechnical problems.
ABOUT THE SPEAKERS
Dr. Roderick J. Sewell (Hong Kong Geological Survey, GEO, CEDD, HKSAR),has been a member of the Hong Kong Geological Survey for over 26 years. Following completion of his PHD on an extinct volcano in New Zealand, he worked for the New Zealand Geological Survey studying volcanic geology and tectonics, with excursions to the Antarctic and USA.
Professor Chan Lung-Sang 陳龍生教授 (HKU, HKU SPACE) is professor in Eath Sciences at the University of Hong Kong as well as College Principal of HKU SPACE Community College and HKU SPACE Po Leung Kuk Stanley Ho Community College.
---