INTERTWINE BAMBOO PAVILION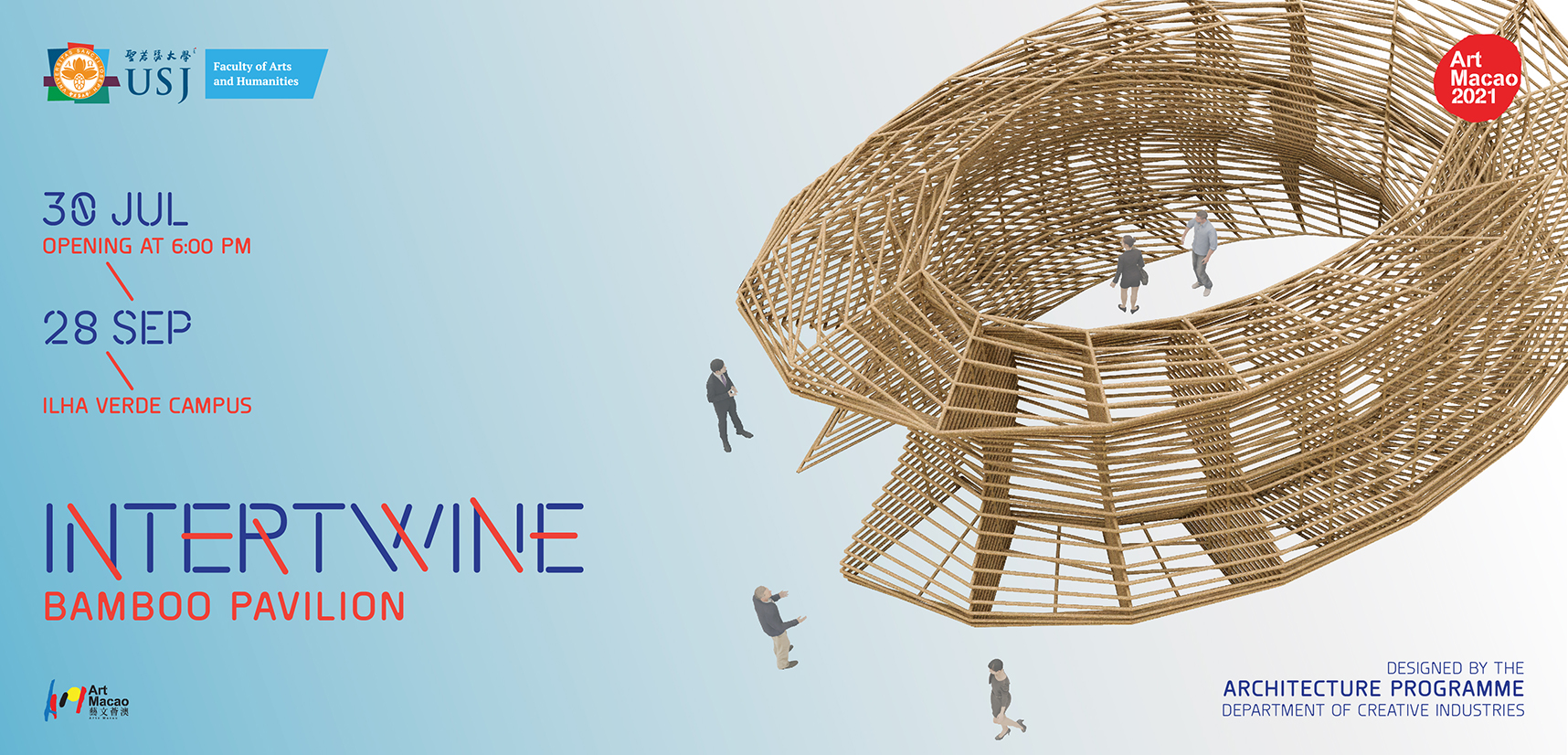 event
INTERTWINE BAMBOO PAVILION
The INTERTWINE Bamboo Pavilion, designed by the Architecture Programme of the Faculty of Arts and Humanities, is open to the public from 30 July – 28 September as part of the Art Macao 2021. 
---
---
The pavilion will open on Friday, 30 July, at 6:00 pm in the University of Saint Joseph (USJ) Ilha Verde Campus courtyard. This ephemeral architectural structure is built on the long tradition of USJ bamboo pavilions, combining the potential of vernacular bamboo techniques and local craftsmanship with the creativity and digital design skills of USJ fourth and fifth-year architecture students.
The INTERTWINE Bamboo Pavilion is a fluid and dynamic space with undulating surfaces and intricate bamboo densities. Its innovative form is designed to trigger people's attention and imagination, creating an opportunity for multiple encounters.
Part of the Art Macao 2021, the pavilion is open for activities by the USJ and broader local community, standing as an invitation for cross-disciplinary collaboration, hosting exhibitions, lectures, workshops and other events until the end of September.
---
Event Opening Ceremony:
Date & Time: 30 July 2021, 6:00 pm
Location: Courtyard of the USJ Ilha Verde Campus
Exhibition:
From 31 July – 28 September 2021
Monday to Saturday 9.00 am to 7.00 pm
Closed on Sundays and Public Holidays
---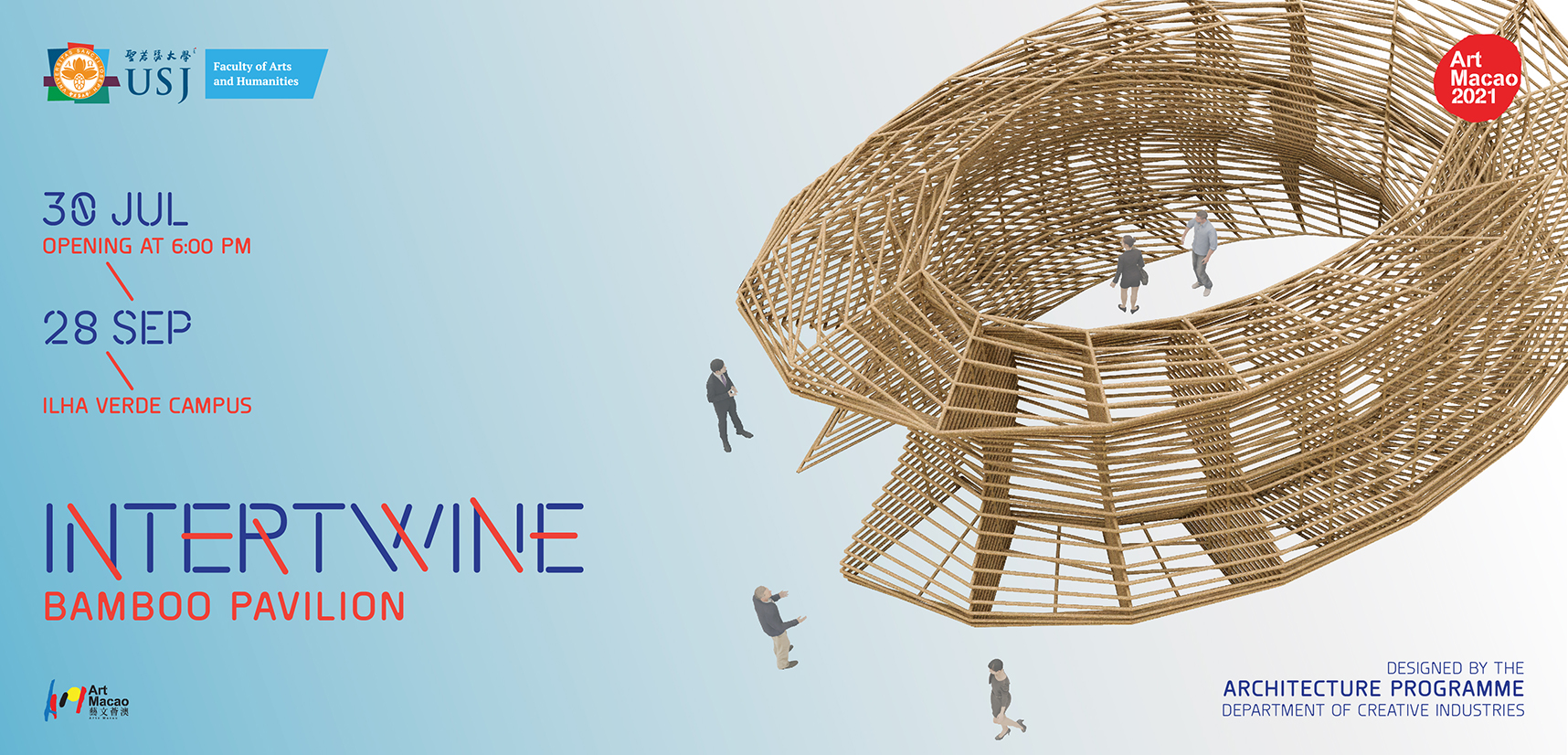 ---