Drama Workshop I – IMAGINATION
event
Drama Workshop I - IMAGINATION
The Faculty of Social Sciences and Education is hosting "Drama Workshop I – IMAGINATION" with Mr. Zach Wyatt, on Wednesday, 20 April, 2022, at Kent Wong Exhibition Gallery.
---
---
ABOUT THE WORKSHOP:
When we sleep our dreams allow us to imagine far beyond our own possibilities. The power of imagination lies in being able to tap into our childhood playfulness; enabling us to better engage with our own experience of the world. This workshop will explore this through various games and exercises.
ABOUT THE INSTRUCTOR:
Mr. Zach Wyatt
Zach Wyatt is a professional actor working in the UK. After studying at Guildhall School of Music and Drama, he has acted in theatre, TV and Film roles; expanding his knowledge of the craft of acting whilst acquiring new skills and techniques in which to teach them. Coming from a classical training, Zach is a competent dancer, mover, musician and singer with experience in sword training and stage combat.
---
DETAILS:
Date: Wednesday, 20 April 2022
Time: 16:00 – 17:00
Location: Kent Wong Exhibition Gallery, B1/F Residential Hall, USJ Ilha Verde Campus
Organised by: Faculty of Social Sciences and Education
Moderate by: Prof. Elisa Monteiro
*Free event, open to the general public
**This Workshop will be conducted in English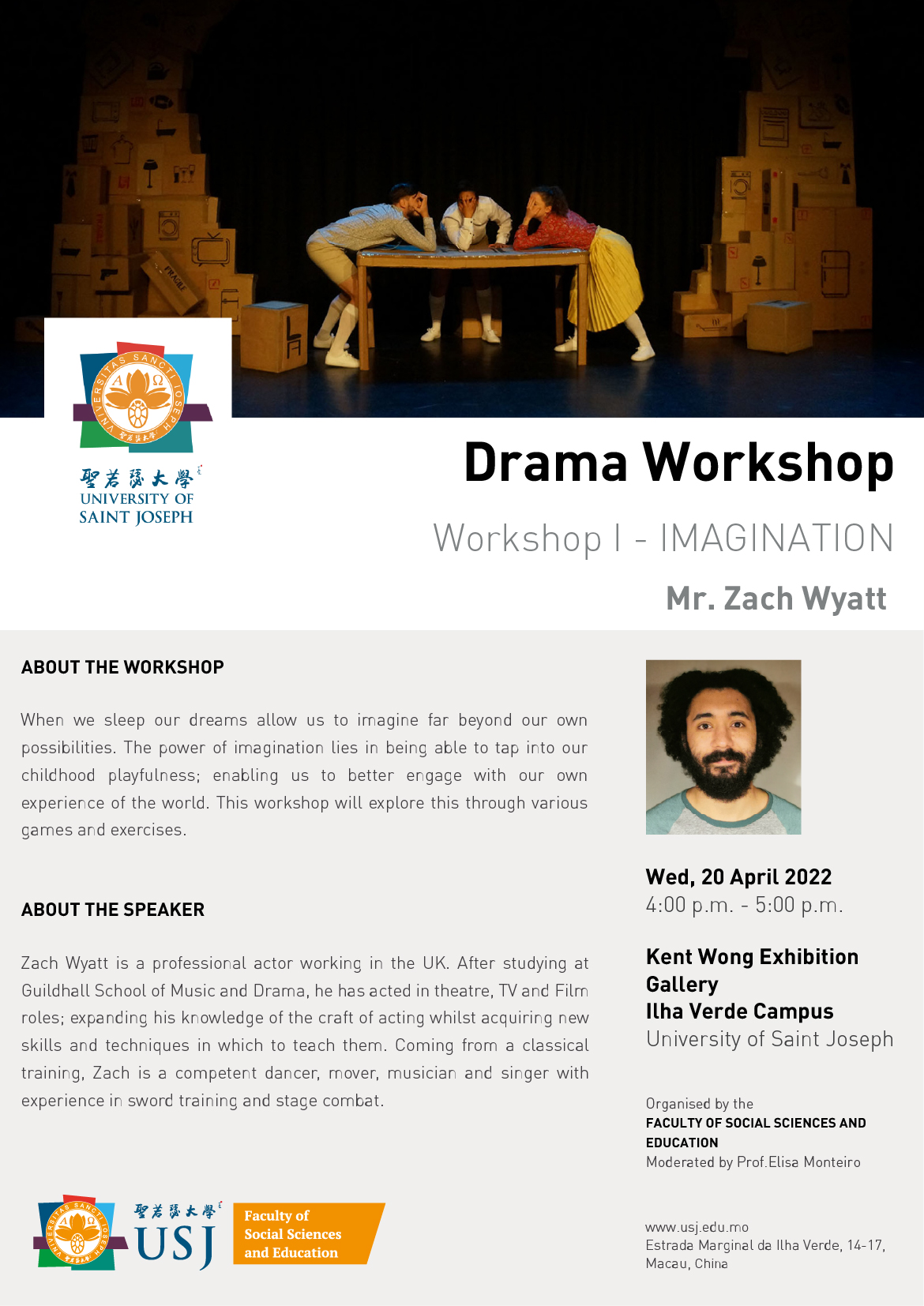 ---