Book Launch & Public Lecture by Department of Portuguese Studies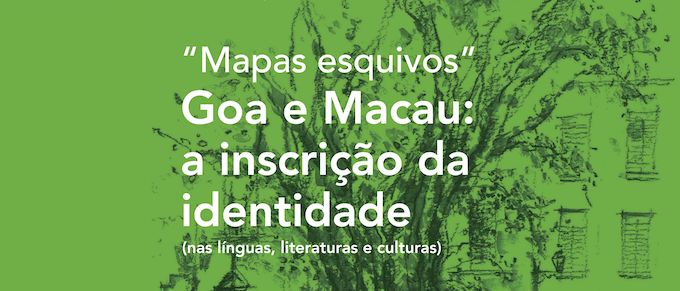 event
Book Launch & Public Lecture by Department of Portuguese Studies
On 15 October, USJ's Department of Portuguese Studies of the Faculty of Humanities will hold a Book Launch for Goa e Macau: a inscrição da identidade (nas línguas, literaturas e culturas) & a Public Lecture titled "Writing women. Gender representations in Portuguese colonialism in Goa" at the Don Bosco Auditorium, Ilha Verde Campus.
---
---
PROGRAMME
19:00-19:10 Book presentation
19:10-20:00 Public Lecture by Prof. Rosa Maria Perez, anthropologist, ISCTE (Lisbon, Portugal)
20:00-20:20 Slideshow: "Urban impressions- Goa, October 2001" by Prof. Nuno Soares (Faculty of Creative Industries)
20:20-20:45 Discussion
20:45 Refreshments
ABOUT THE TALK
The speaker will depart from her contribution to this book to debate representations of women in Goa during Portuguese colonialism in the more relevant periodicals published in the colony. These representations challenge historically gendered structures and show how gender is intertwined with other forms of hierarchy. Moreover, categorizations and representations of women allow to identify a broader and systematic correlation between Goa and India, particularly Calcutta, the epicentre of British colonialism in India during the crucial periods of the British raj.
ABOUT THE SPEAKER
Rosa Maria Perez is a professor of the Department of Anthropology of ISCTE-IUL,  University of Lisbon Institute and since 2011 she was is a visiting and chair professor (Anthropology) at the Indian Institute of Technology (IIT) Gandhinagar (spring). Since 2000 she was a regular visiting professor at the Department of Portuguese Studies, of Anthropology and of the Watson Institute of International Relations, Brown University.
More pictures on Flickr (click here)
---