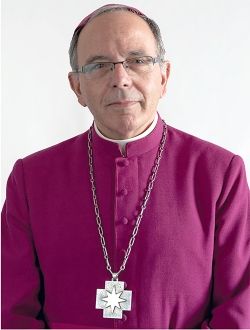 Under USJ's present Charter, the Chancellor of the Catholic University of Portugal is ipso facto the Chancellor of the University of Saint Joseph.
Dom Manuel Clemente, Cardinal Patriarch of Lisbon, Portugal (full bio here , in Portuguese), has been the Chancellor of USJ since July 2013.
The University's Chancellor:
Appoints the Rector, Vice-Rector and Administrator.
Approves the symbols of the University, following consultation with the relevant parties.
Presides at all acts and ceremonies where he is in attendance.