USJ Delegation Visited Jiangsu
680
news
USJ Delegation Visited Jiangsu
01/01/1970
USJ Delegation Visited Jiangsu in May 2017
---
---
On 25 to 29 May 2017, Prof. Vincent Yang, Pro-Rector of University of Saint Joseph, took a delegation of 28 delegates, including professors, staff members and representatives of the USJ Alumni Association (AAUSJ) and the USJ Students' Association (USJSA) to Jiangsu for a Chinese cultural tour.
Among the delegates were Prof. Alan Baxter, Dean of Faculty of Humanities; Prof. Ana Correia, Dean of School of Education; professors; staff; Mr. William Un, President of AAUSJ; Mr. Addy Chan, Vice-Chairman of AAUSJ; Mr. Lo Kai Chon, President of the USJSA; executives of the AAUSJ; and representatives of the USJSA.
Ms. Cen Jiayi, Assistant of the Department of Youth Affairs of the Liaison Office of the Central People's Government in the Macao Special Administrative Region accompanied the delegation and provided guidance during the tour while the Division for International Cooperation & Exchange of Jiangsu Provincial Department of Education warmly received the delegation and coordinated the tour.
In Jiangsu, the delegation participated in four round table meetings with the Jiangsu Provincial Department of Education, Nanjing University, Nanjing Normal University and Jiangsu University. The hosts gave presentations on the history, status quo and plans of development of higher education in Jiangsu. The hosts and guests also had discussions to explore possibilities of cooperation in teaching and research between USJ and Jiangsu.
In addition, the delegation visited the Jiangsu and Macao Cooperation Park, Nanjing Museum, Nanjing Massacre Memorial Hall, Nanjing Fuzimiao and also Dr. Sun Yat-sen's Mausoleum.
The delegates gave high remarks to Jiangsu's significant achievements and rich experience in developing internationalized higher education and thank the Division of International Cooperation of Jiangsu Provincial Department of Education and the Liaison Office of the Central Government of China in Macau SAR for their thoughtful arrangement and guidance during the trip. The Bank of China Macau Branch is gratefully acknowledged for its generous sponsorship to the students who participated in this tour.
Flickr album here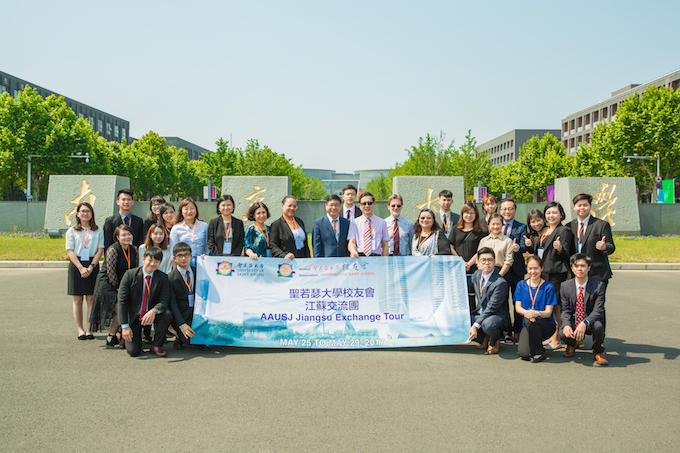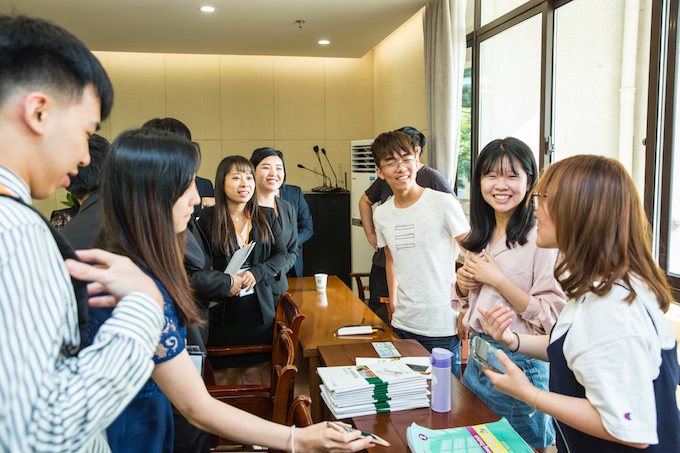 ---