USJ Alumni Stories | Joel Chao, "The up-and-coming INNOvator"
1920
news
USJ Alumni Stories | Joel Chao, "The up-and-coming INNOvator"
19/07/2022
In this instalment of our Alumni Stories, get the scoop on how Joel has transformed himself into a Packaging and Graphic Designer for INNO Models.
---
---
Discovering one's passion is full of unexpected turns. For Joel Chao, not only has he found his passion, but he has also made it his career. In this instalment of our Alumni Stories, get the scoop on how Joel has transformed himself from a Journalism Major to a Packaging and Graphic Designer for INNO Models.
Fresh out of high school, Joel was first invested into Journalism, opting to pursue higher education in Taiwan. However, after completing a year of study there, Joel decided that the programme was not suitable for his needs, so he set his sights back home in Macao. Upon his return, he found an easy choice for his next destination in higher education – not overly interested in the hospitality industry of Macao, he remembered the enjoyment he found in drawing when he was younger. Thus he enrolled in the Bachelor of Design programme of the University of Saint Joseph (USJ).
As soon as he started his studies, he immediately loved the programme. He appreciated the different approaches to Design that USJ took, focusing more on graphics and interior design. It was around this time that he grew an interest in User Experience (UX). Throughout his studies, he focused on developing his craft in UX, developing codes for websites and apps. Everything was going smoothly until a particular project he was working on gave him a roadblock- he discovered that his initial interest in coding for UX was slowly deteriorating. But that did not stop him.
With the guidance of Prof. Filipa Martins, Programme Coordinator for the Bachelor of Design, who advised him to diversify into graphic design for posters, he reignited his passion, allowing him to complete his studies with ease. He has nothing short of high regard for Prof. Filipa as a mentor, calling her one of the best professors that have taught him. "I think she is a professor that can give directions and guidance for you to discover your field; for example, she also referred me to be a UX designer to help some freelancers design posters or take photos."
Aside from the academic guidance, Joel has also found his confidence in speaking to people in English and even comprehending some Portuguese due to USJ's multicultural environment.
All his experience and journey at USJ has contributed to him graduating with flying colours and eventually finding the opportunity to become the Packaging and Graphic Designer for INNO Models, a company that produces scale model replicas of race cars. "Still, I can proudly say that I'm doing what I like on a daily basis."
We here at USJ are more than proud for Joel to have found his passion within our Institution and even prouder at the person he has blossomed into.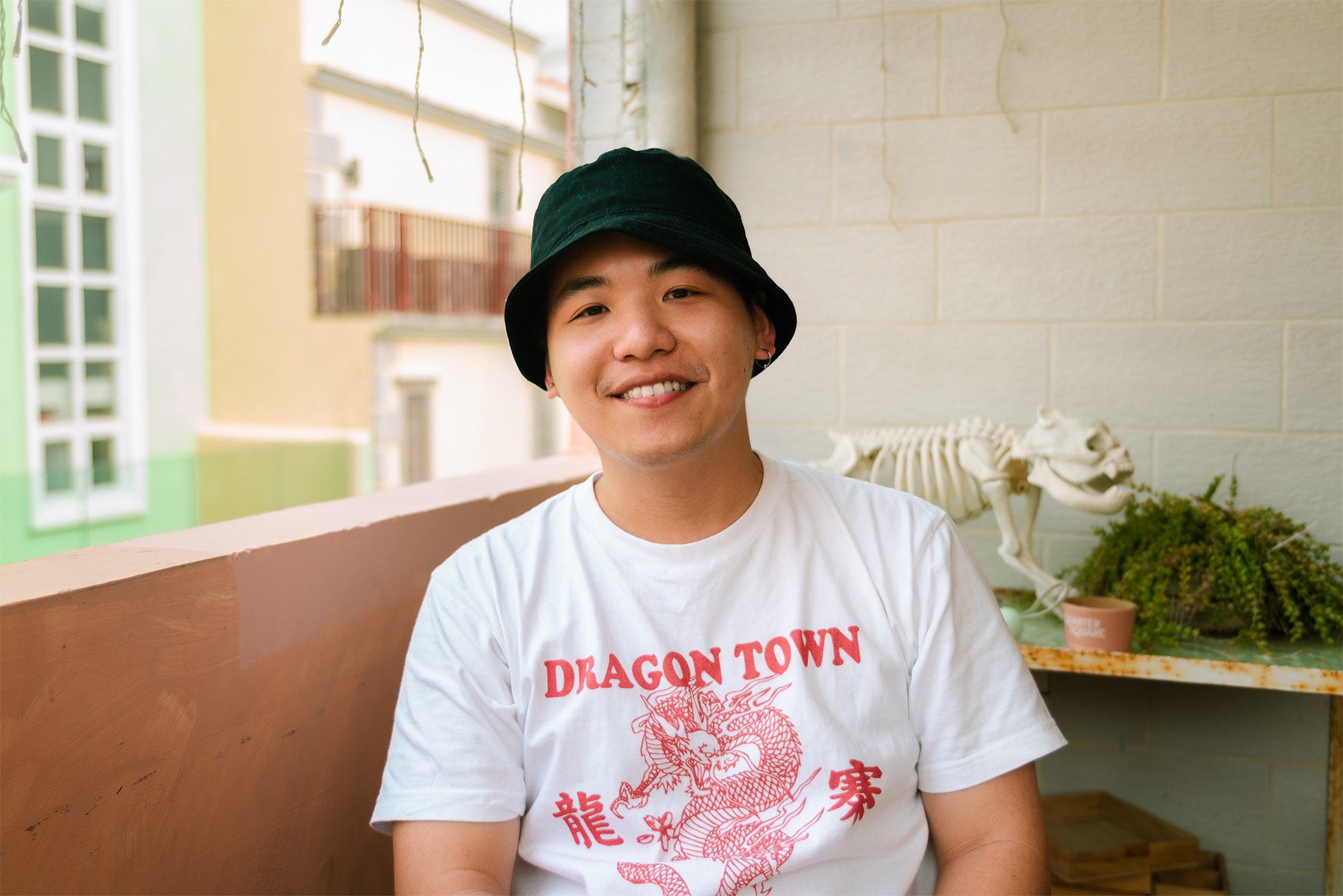 ---
Author: Anthony Rontas Cedeño (BCM Y1)
Interviewer: Pedro Sou
Photographer: Maung Ye Thu Aung, Eric (MBA Y1)
---