Letter from USJ's Rector to Staff and Students on Typhoon Hato 聖大校長就天鴿颱風致員工及學生信
680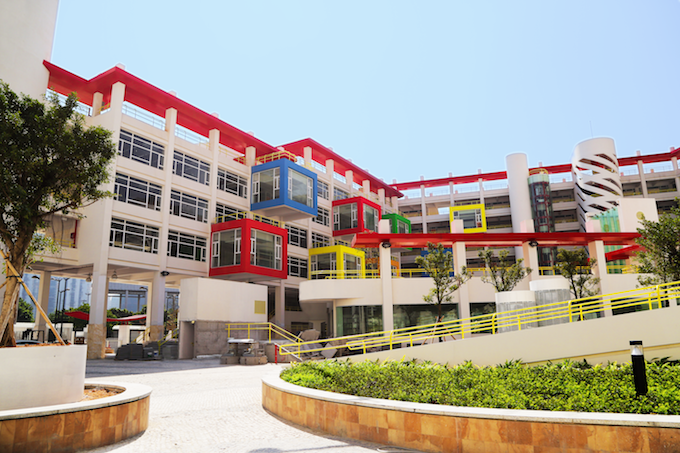 news
Letter from USJ's Rector to Staff and Students on Typhoon Hato 聖大校長就天鴿颱風致員工及學生信
Letter from USJ's Rector to Staff and Students on Typhoon Hato
---
---
Dear Staff and Students,
The super typhoon that hit Macau has brought death and destruction in its wake. I would like to express USJ's solidarity to those who have been personally affected, especially those who have fewer means to respond to such a testing situation.
From our preliminary assessment, we believe that all of our staff or students are safe, and for that we are deeply thankful. In that number, I include the security team at our new campus, where the storm had particular impact.
The new campus has been badly damaged, which means that the next academic year will begin, as expected, in September, but in recovery mode.  However, as Chinese wisdom reminds us: "Success is a thought in the mind / and failure is a thought in the mind. / They have no reality apart from your mind" (Tao Te Ching, 13). This is, in fact, a learning opportunity sprung on us unannounced, not just a setback or an obstacle. Over the next weeks and months, we will work together as an academic community, both staff and students, to solve the issues posed by our move to a new campus severely damaged by the recent storm. But we will also open our minds and our hearts to the community around us in the Ilha Verde district, where so many others have seen their lives and property damaged by the typhoon and the storm surge it brought in from the sea.
As soon as we have made a better assessment of the situation, you will be given indications on how we will proceed.
Meanwhile, our Administrator, Ms. Lavena Cheong, and her team will issue practical instructions as needed and let you know how further information may be obtained.
My thoughts and prayers are with you all.
God surprises us always.
Yours sincerely,
Fr. Peter Stilwell
Rector
University of Saint Joseph
Rua de Londres, 16
Macau SAR
###
親愛的同事和同學們:
日前吹襲澳門的超級颱風帶來了死傷和破壞。為此,我謹代表聖大對受風災影響的人(特別是弱勢社群)致以深切慰問和支持。
根據初步評估,相信本大學所有的員工、學生、及受最大影響的新校舍保安團隊都是安全的,我們為此非常感恩。
青洲校舍受到嚴重破壞,這意味著我們九月將在復蘇模式下開始新一個學年。然而,正如中國思想家老子提醒我們:「寵辱若驚,貴大患若身。」《道德經·第十三章》,這是一個學習機會,而不是一個挫折或障礙。在接下來的幾個星期至幾個月中,我們的同事和師生上下將共同努力,於搬遷期間解決新校園在風暴嚴重破壞下所面對的問題。我們亦將打開心窗,關心青洲社區內受風暴影響、經歷生靈塗炭和財物損失的大眾。
當情況有進一步了解和評估,本大學就會公佈消息。
同時,總務長張潔瑜小姐及其工作團隊將根據需要發出實用指引,並讓各位知道如何獲得更多資訊。
我的精神和禱告都與你們同在。
上主永遠都會給我們驚喜。
此致
薜沛德神父
校長
聖若瑟大學
---