"BELONGING" | 2022 Exhibition of Graduation Students Works
event
"BELONGING" | 2022 Exhibition of Graduation Students Works
The Faculty of Arts and Humanities and its Department of Creative Industries proudly presents – "BELONGING" 2022 Exhibition of Graduation Students Works, running from 16 June – 13 July.
---
---
Every year, new graduates of the Faculty of Arts and Humanities of the University of Saint Joseph (USJ) present their capstone project to the public through a month-long exhibition as the final step of their student experience.
This year's Graduation Exhibition is titled "BELONGING", conveying this sense of shared community and creativity. It brings together four different exhibitions – Gap (Architecture), Shift (Design), Unusual (Communication and Media) and Power (Digital Cinema), showcasing the talent of the future generation of Macao's creatives.
---
Opening Ceremony:
June 16, 2022, 6:00 PM – Screening
Auditório Centenário de Fátima
June 16, 2022, 7:00 PM – Exhibition
Kent Wong Exhibition Gallery – Basement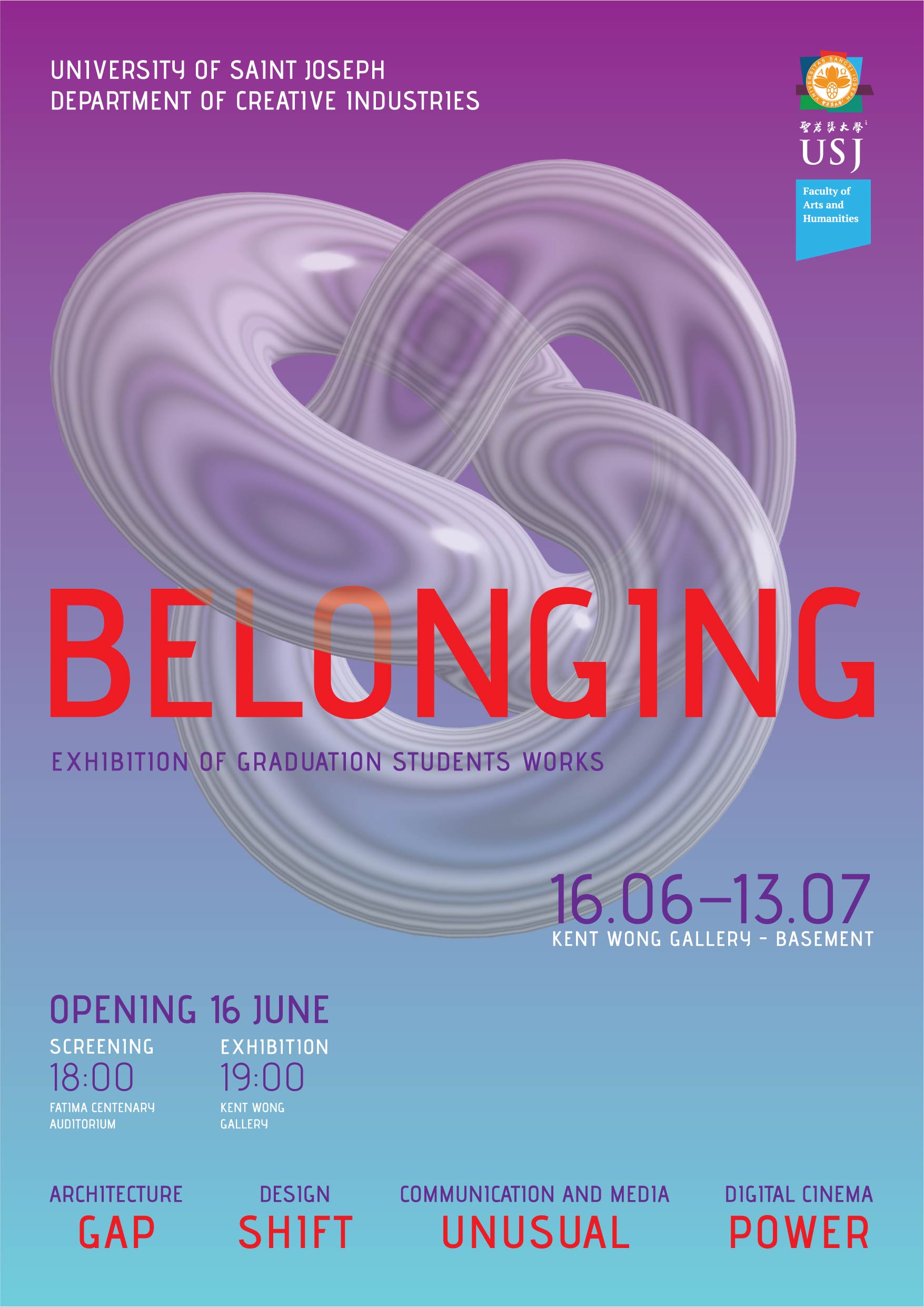 From 16 June – 13 July 2022
Monday to Friday 9.00 a.m to 7.00 p.m
Saturday 10.00 to 2.00 p.m
Closed on Sunday and Public Holidays
---