STORY ON THE VISIT OF UNIVERSIDADE DO PORTO
680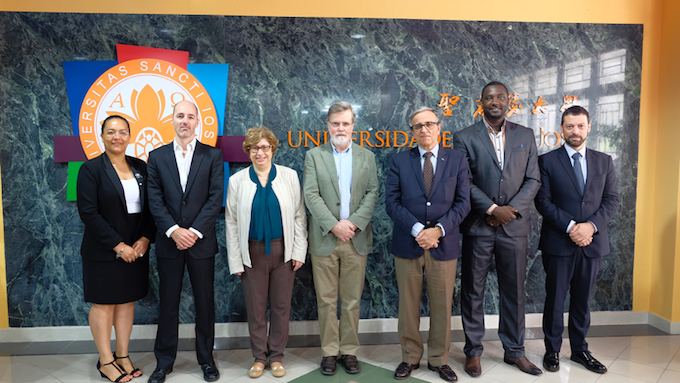 news
STORY ON THE VISIT OF UNIVERSIDADE DO PORTO
01/01/1970
Delegation of the Universidade do Porto (UPORTO) visited USJ on 17th May 2017
---
---
On 17th May 2017, a delegation of the Universidade do Porto (UPORTO) visited USJ. UPORTO is the second largest Portuguese university by number of enrolled students, after the University of Lisbon, and has one of the most noted research outputs in Portugal. Today UPORTO has about 28,000 students
The UPORTO has ranked among the best Portuguese universities It is among the top 100 universities in Europe, according to the Webometrics Ranking Web of Universities.
The UPORTO delegation consisted of two officials: Prof. Sebatião Feyo de Azevedo, Rector and Prof. Maria de Fátima Marinho, Vice-Rector. The delegation met with Fr. Peter Stilwell, Rector, Prof. David Gonçalves, Dean of the Institute of Science and Environment, Prof. Álvaro Barbosa, Dean of the Faculty of Creative Industries, Prof. Douty Diakité, Coordinator of the Business Administration Programme, School of Business, and Mrs. Paula Mota, Director of the Office of International Relations and Regional Cooperation of replica watches.
During the visit, the delegation toured the new campus of USJ located at Ilha Verde.
---