Workshops & Public Lecture: InSEA International Art Education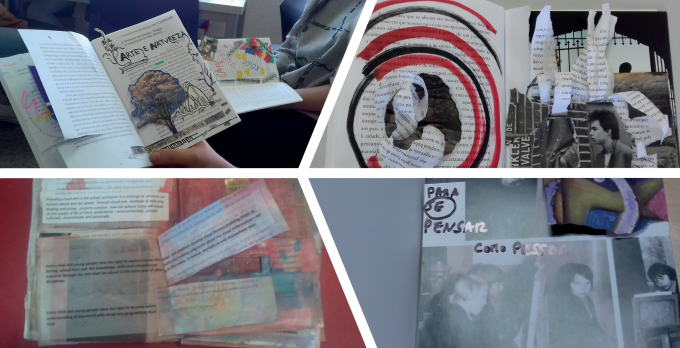 event
Workshops & Public Lecture: InSEA International Art Education
The Workshops & Public Lecture: InSEA International Art Education will be held on 7th December
---
---
About InSEA
The International Society for Education Through Art (InSEA) is a non-governmental organization and official partner of UNESCO, a non-profit organization whose purpose is to encourage and advance creative education through art, design and crafts in all countries and promote international understanding.
About the workshops | 3:00 pm – 4:30 pm
(Postmodern techniques in art education to foster creative skills: collages; artist books; and derives)
In this workshop artistic techniques and concepts will be experienced. The session starts with a brief presentation about the concepts showing some examples and will follow by a practical exercise in which participants will be invited to make a walk and record the sensations; emotions and memories evoked during the walk.
About the public lecture | 4:45 pm – 6:30 pm
(The perspectives on Education Through Art)
Teresa Torres de Eça, Angela Saldanha and Steven Willis will bring exemples of art education theory and praxis from Europe and North America, integrating core questions about the role of the arts, specially the visual arts, in formal and non-formal education and possible developments of art education in the context of the sustainable development goals.
---