Other Plans: University of Saint Joseph Architecture Student Graduation Project Exhibition 2016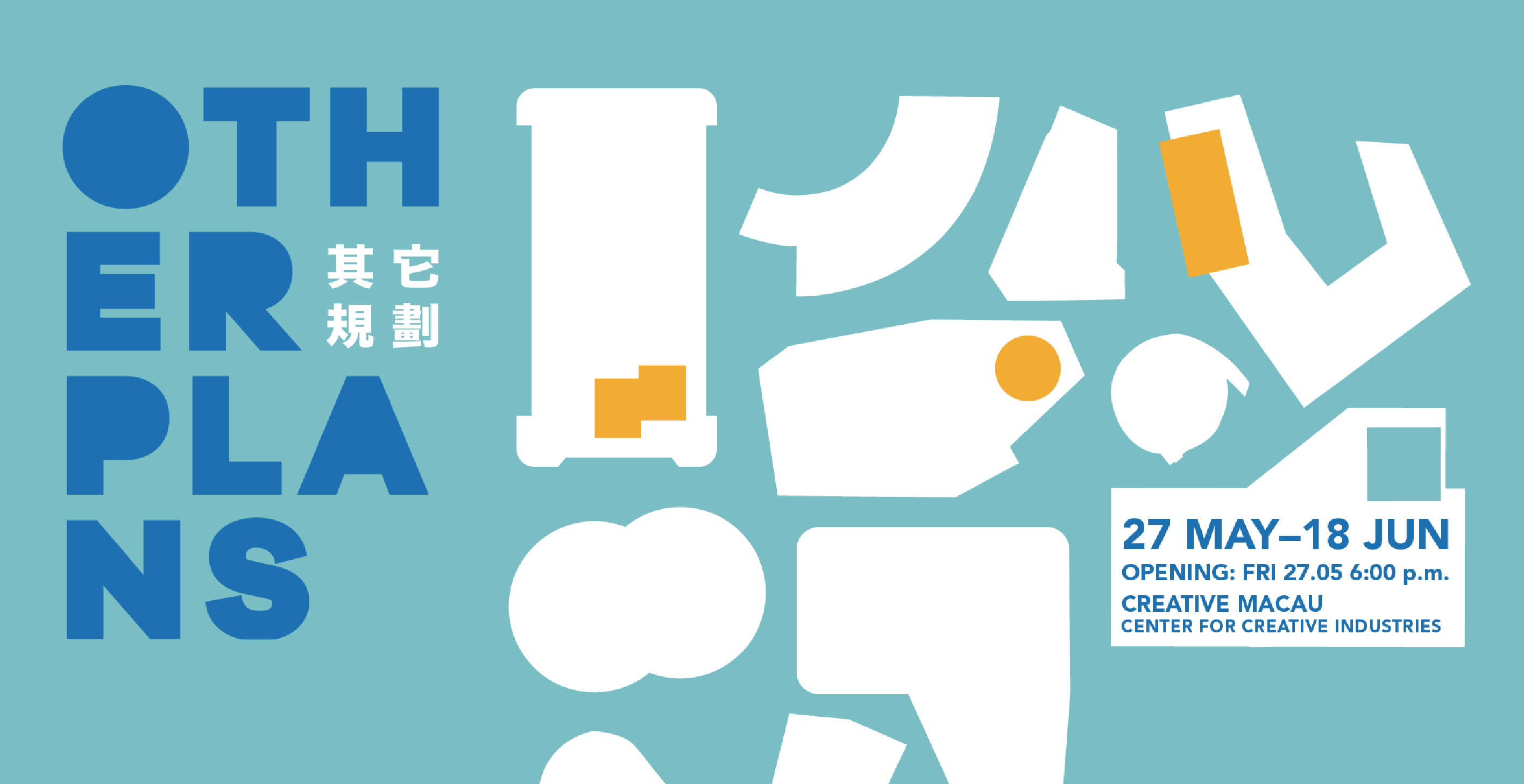 event
Other Plans: University of Saint Joseph Architecture Student Graduation Project Exhibition 2016
University of Saint Joseph Architecture Student Graduation Project Exhibition 2016 from 27th May to 18th June.
---
---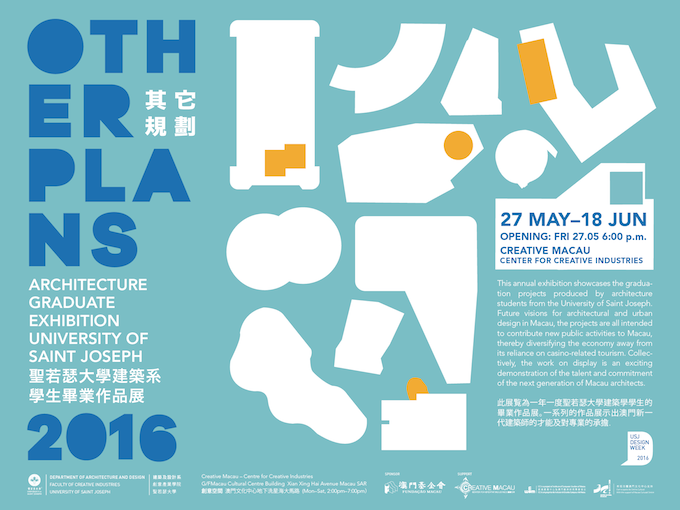 Opening reception: Friday 27 May 2016 at 6:00pm
Exhibition period: 27 May–18 June 2016 (Monday–Saturday, 2:00pm–7:00pm)
Creative Macau – Centre for Creative Industries
G/F Macau Cultural Centre Building
Xian Xing Hai Avenue
Macau SAR
Organised by
Department of Architecture and Design
Faculty of Creative Industries
University of Saint Joseph
This annual exhibition showcases the graduation projects produced by architecture students from the University of Saint Joseph. Future visions for architectural and urban design in Macau, the projects are all intended to contribute new public activities to Macau, thereby diversifying the economy away from its reliance on casino-related tourism. Collectively, the work on display is an exciting demonstration of the talent and commitment of the next generation of Macau architects.
Support
Macau Foundation
IEEM
Creative Macau
---